Tongass National Forest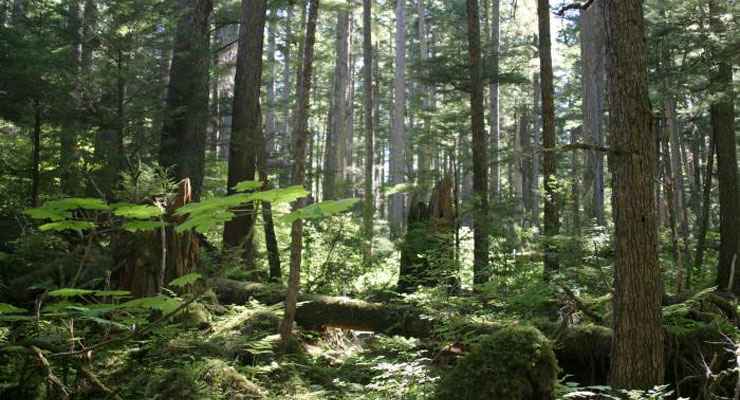 Tongass National Forest in the area of Juneau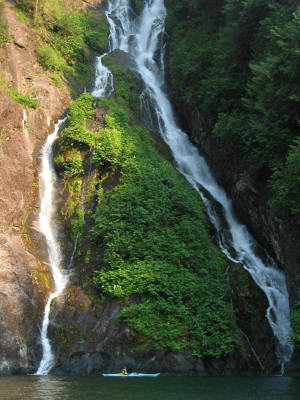 Tongass National Forest contains almost 17 million acres in the panhandle region of southeastern Alaska. This includes virtually all of the Alexander Archipelago and property on both sides of Glacier Bay National Park.
About 40% of Tongass National Forest is composed of wetlands, rock, ice, snow and non-forest vegetation. More than 5,750,000 acres of the forest are within the boundaries of 19 designated wilderness areas. About 75,000 people live within the bounds of Tongass National Forest, including about 31,000 in Juneau, the Alaska state capitol.
The forest offers about 150 rustic camping cabins for rent, spread across nearly the entire forest. Many of the cabins are ADA accessible, although many are reached only by boat or float plane. The forest also offers 15 campgrounds, most in simply spectacular settings. Tongass National Forest also offers more than 100 hiking trails, also through spectacular landscapes.
For most folks, a visit to the Tongass is a once-in-a-lifetime adventure. A lot of folks make their "visit" by riding on one of the many cruise ships and ferries that make regular trips through the Inland Passage between the islands and the mountains.
Wilderness Areas of Tongass National Forest