Stikine-LeConte Wilderness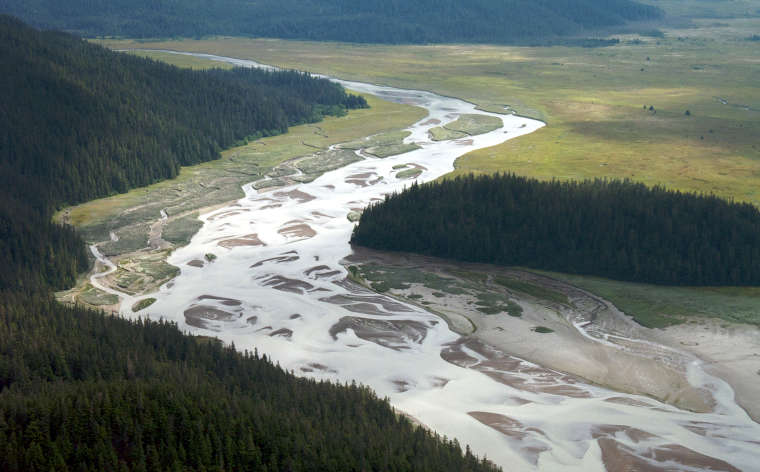 A braided river in Stikine-LeConte Wilderness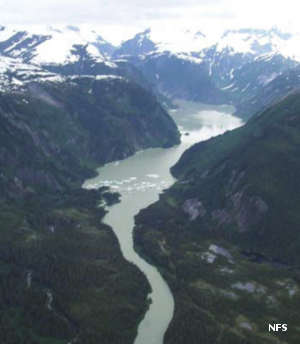 Stikine-LeConte Wilderness is a 448,926-acre property in the southern part of the Alaska Panhandle in Tongass National Forest. Prominent in the wilderness area mountains and glaciers, the centerpiece is the Stikine River. The Stikine flows out of the mountains of northern British Columbia and crosses the mainland of the panhandle to reach the ocean. This is an area where 20-foot snowdrifts are common for six months of the year. Then comes spring and the floods that accompany all that snowmelt. Spring also brings the bug hatch and millions of migratory waterfowl and shorebirds.
The LeConte Glacier is North America's southernmost tidal glacier: it extends to the sea and drops icebergs into Leconte Bay. The landscape of the wilderness has obviously been shaped by glacial action, especially the U-shaped valley of the Stikine itself. However, that glacial erosion has also left behind a playground for folks in sea kayaks and canoes. The river's estuary and the extensive delta mudflats are all included in the wilderness. The Stikine-LeConte also offers Kate's Needle (10,002', highest point in Tongass National Forest), the Stikine Ice Field (largest ice field on the Tongass), the world's largest spring concentration of bald eagles (around 1500) and spring flyovers of migratory birds numbering around 350,000 per day.
There are 12 public use cabins and 16 special-use permitted cabins in the wilderness area. There is also a developed hot springs and swimming area along the river but there are only two established trails in the whole wilderness. As a treaty river between the United States and Canada, the Stikine River is used for marine transport of freight and passengers to locations in British Columbia. The river also sees heavy traffic from outfitters, guides and their clients.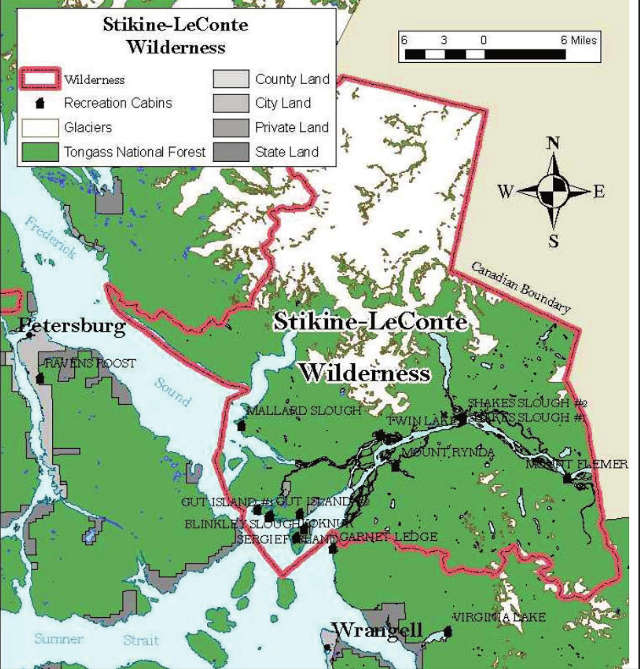 Stikine-LeConte Wilderness area map
Stikine-LeConte Wilderness
Tongass National Forest -

US Forest Service
Upper photo courtesy of Sam Beebe,
CCA 2.0 Generic License
Upper left photo and map are courtesy of the US Forest Service