South Etolin Wilderness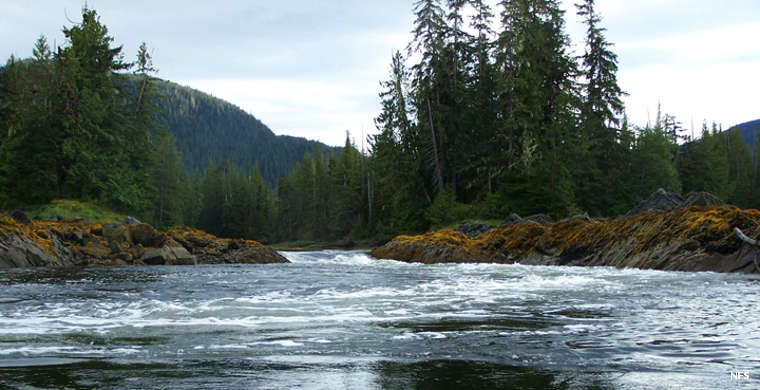 Floating a river in South Etolin Wilderness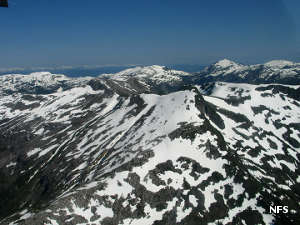 South Etolin Wilderness is an 83,371-acre property on the southern part of Etolin Island, on Tongass National Forest in the Alaska Panhandle. The wilderness extends from the seashore to mountain peaks, from sea level to more than 3,700 feet atop Mount Etolin. Receiving about 90 inches of precipitation per year the spruce and hemlock forest is thick and green. The main attractions for people seem to be the wildlife and the fishery. Use along the shoreline is reported as moderate while use of the interior of the wilderness is reported as very low.
The wilderness designation extends to a number of islands and rocks offshore. That offers the promise of good anchorages but also threatens wrecked hulls on submerged rocks. 28 streams in the wilderness area have been identified as habitat for salmon and trout. The mountains that serve as headwaters for those streams also hide small mountain lakes in the heavily glacier-carved landscape.
50 Manitoban elk were introduced to the island in 11007, three years before Congress signed off on the wilderness designation. No one knows exactly how well they are doing but rumors indicate they are doing well. The islands also offer black bear, Sitka black-tailed deer and brown bear. The area is in the Pacific Flyway and sees millions of waterfowl, seabirds and shorebirds fly through in spring and fall. Bald eagles nest in many of the inlets. Stellar sea lions and harbor seals frequent the beaches and rocks.
Most folks access the wilderness area via float plane or boat. The USDA Forest Service indicates there is only one outfitter/guide who uses the area in season. There are no established hiking trails and no developed facilities in the wilderness area.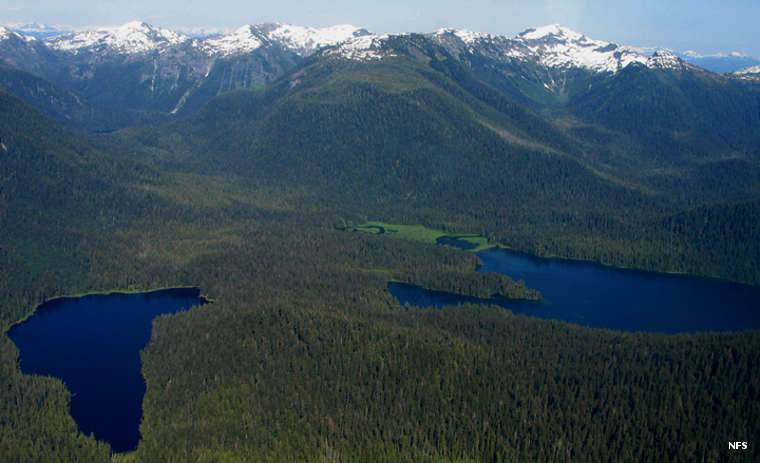 An aerial view over South Etolin Wilderness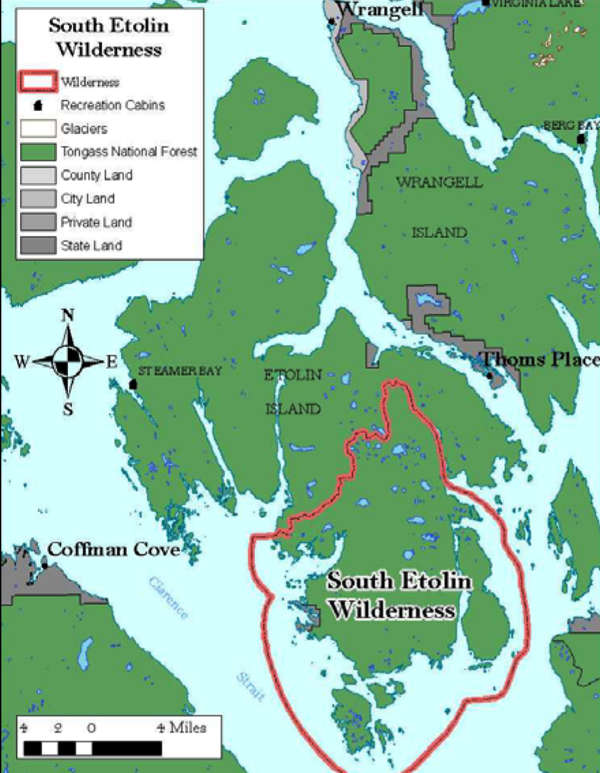 South Etolin Wilderness
Tongass National Forest -

US Forest Service
Photos courtesy of Maria Burke, US Forest Service
Map courtesy of the US Forest Service