South Baranof Wilderness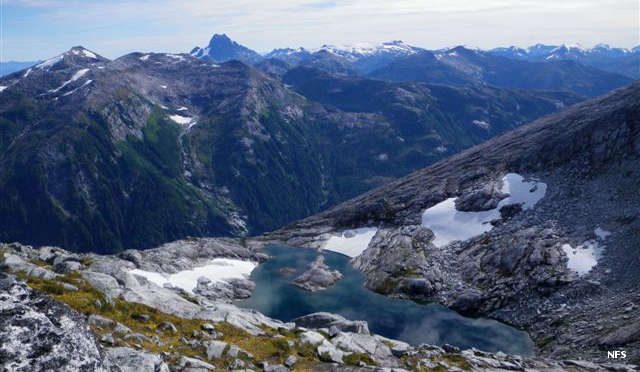 An aerial view of the alpine reaches of South Baranof Wilderness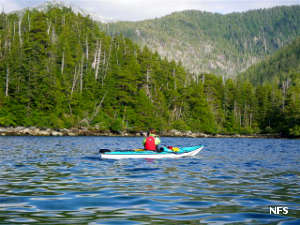 South Baranof Wilderness is a 319,568-acre property located on southern Baranof Island, south of Sitka, Alaska in Tongass National Forest in the panhandle of Alaska. The wilderness area stretches across the island, from Chatham Strait to the Gulf of Alaska. In between those bounds are sheer granite mountains, glacier-carved fjords, old-growth temperate rainforests and hanging valleys. East of the mountains is not as rugged but it does accumulate more snowfall. Less than three miles from the saltwater is the summit of Mount Ada, highest peak in the wilderness at 4,528 feet.
Almost everything above 2,000' in elevation is covered with either glacial ice or permanent snowfield. Below that is a very dense forest of spruce, hemlock, cedar, shrubs and ferns. The area receives an average 200 inches of precipitation per year to fuel the growth. Among the wildlife in the area are Sitka black-tailed deer, brown bear, marten, mink, river otter, trout, salmon and eagle. Among the marine animals seen are whales, sea lions, seals, sea otters, crab, herring, shrimp and halibut.
The Forest Service offers three cabins for rent in the wilderness. Each is on a lake and is accessible only via chartered float plane. There is only one primitive hiking trail in the wilderness. The coastal area is complex with many inlets, islets and submerged rocks but that is where the best concealed anchorages are. Most activity in the wilderness takes place along the coastal strip, the interior sees very little human activity ever.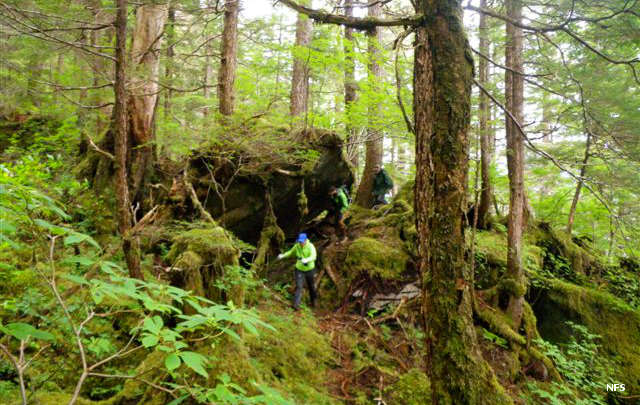 In the rainforest of the lower areas of South Baranof Wilderness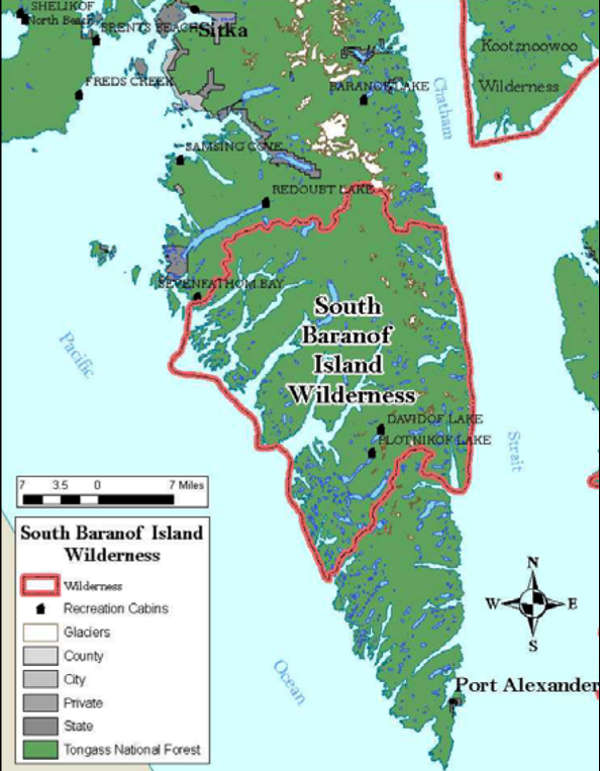 South Baranof Wilderness
Tongass National Forest -

US Forest Service
Photos and map courtesy of the US Forest Service