Mount Baker-Snoqualmie National Forest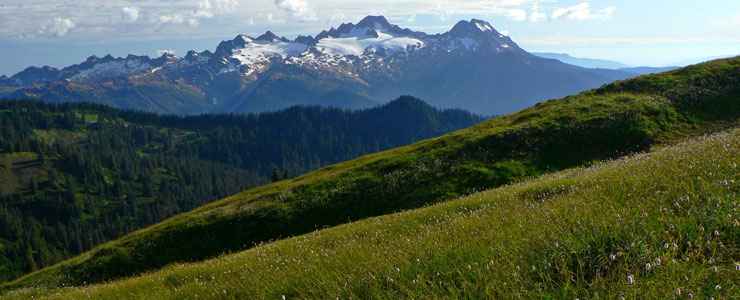 In Three Sisters Wilderness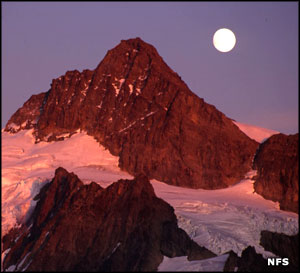 The Mount Baker and Snoqualmie National Forests were combined administratively in 1974 to form the Mount Baker-Snoqualmie National Forest, a 2,561,454-acre property that extends for about 140 miles (north-south) across the western slopes of the Cascade Range, from Mount Rainier National Park to the Canadian border. With more than 60% of the state's human population living within an hour's drive of the forest you can see how it might be the second most visited National Forest in the country.
The Cascades aren't a particularly high range as the highest elevations rise from 5,000-to-6,000 feet in the southern part of the forest to 7,000-to-8,000 feet in the northern end. Two peaks (Mt. Baker and Glacier Peak), both stratovolcanoes, stick up several thousand feet above the surrounding ridges and peaks. What the Cascades might lack in elevation they more than make up for in ruggedness...
Wilderness Areas on Mount Baker-Snoqualmie National Forest
Mount Baker-Snoqualmie National Forest is also home to more glaciers than any other National Forest in the 48 contiguous states, although the remaining glaciers have lost between 20 and 40% of their volume just since 1984. Glacial runoff has been reduced up to 80% in some areas and that has impacted life all up and down the food chain.
In 1968, a large section of Mount Baker National Forest was transferred to the National Park Service to become North Cascades National Park. In 1978 the Skagit River became the Skagit Wild and Scenic River System, including 125 miles of river on the Suiattle, Cascade, Saul and Skagit Rivers. The Skagit River System is also home to one of the largest winter populations of bald eagles in the United States.
The Pacific Northwest National Scenic Trail traverses the Forest east/west on its journey between the Pacific Ocean and Glacier National Park.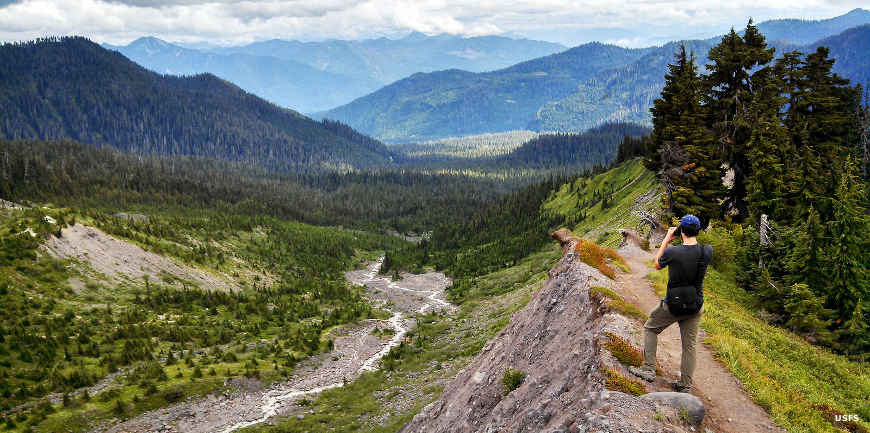 A view above Rocky Creek
Top photo courtesy of Walter Siegmund,
CCA-by-SA 3.0 License
Other photos and map courtesy of the US Forest Service