Noisy-Diobsud Wilderness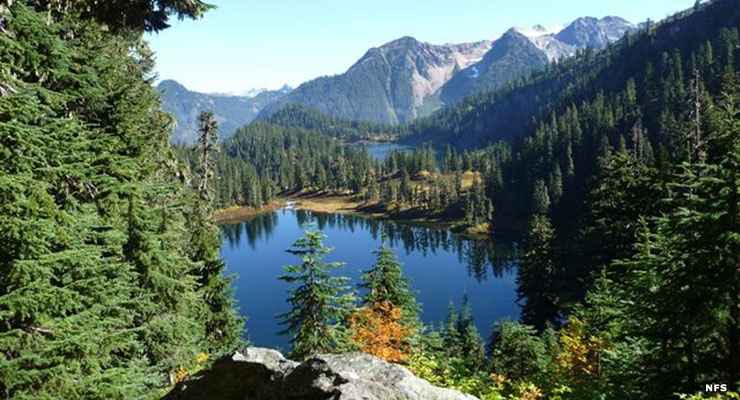 Noisy-Diobsud Wilderness
Noisy-Diobsud Wilderness is a 14,666-acre property in Mount Baker-Snoqualmie National Forest, south of Mount Baker Wilderness, west of Stephen Mather Wilderness and east of Mount Baker National Recreation Area. Mount Watson (6,234 feet) is in the center of the wilderness. The name comes from Noisy Creek, which flows north in the wilderness, and Diobsud Creek, which flows south in the wilderness.
Noisy-Diobsud Wilderness is an area of incredibly steep ridges, deep drainages and ridge-top alpine meadows. With an average annual precipitation above 150 inches, the old growth forest in the lower elevations is dense with an understory of mosses, ferns, elderberry, salal, salmonberry and devil's club.
There is only one trail in Noisy-Diobsud Wilderness and it goes to Anderson Lakes, a small cluster of lakes outside the wilderness boundary, and to Watson Lakes, a small cluster of lakes just inside the wilderness boundary. Both groups of lakes offer stunning views of the local peaks and both are horrifically buggy in season. Access is from the west via the Anderson Lakes Road above Baker Lake.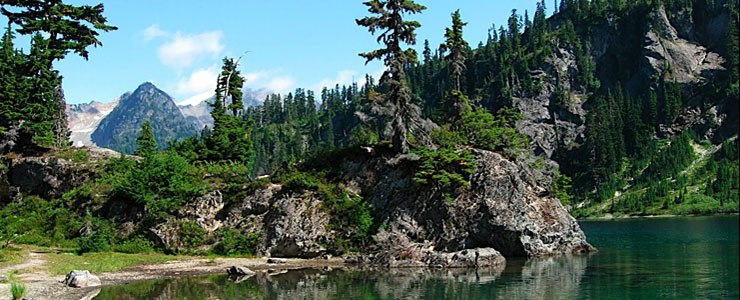 Watson Lakes in Noisy-Diobsud Wilderness
Photos courtesy of the US Forest Service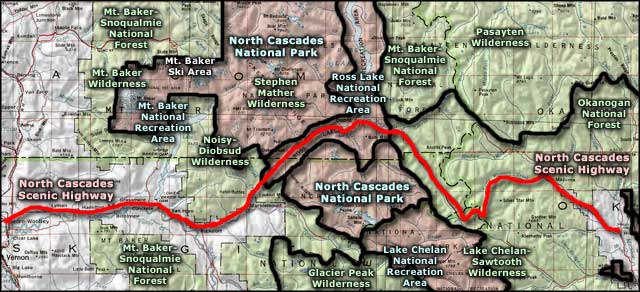 Related Pages
Map courtesy of National Geographic Topo!