Henry M. Jackson Wilderness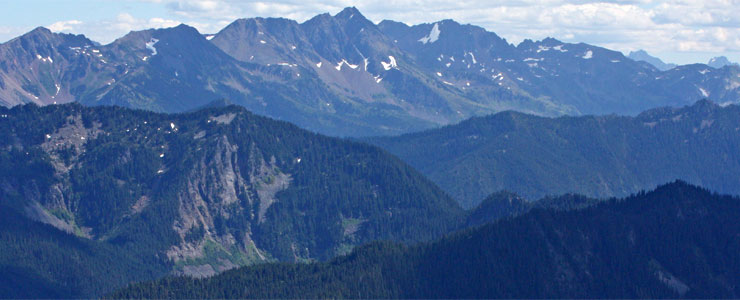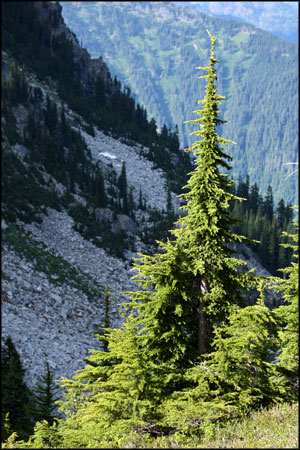 Henry M. Jackson Wilderness is a 103,279-acre property that straddles the boundary between Mount Baker-Snoqualmie and Okanogan-Wenatchee National Forests in the Cascade Mountains in central Washington. To the northwest is Glacier Peak Wilderness, to the south Wild Sky Wilderness.
While Henry M. Jackson straddles the crest of the Cascades, most of the wilderness is vegetated in the western slope ecotype: western red cedar, Douglas fir, western and mountain hemlock, true firs and Engelmann spruce interspersed with subalpine meadows. Many of the ridge tops are above treeline and offer spectacular alpine meadows and views. Snow often reaches 20 feet in depth and can linger well into July.
The terrain is rugged with steep slopes and finger ridges: glacial basins surrounded by ragged ridgelines of rock towers and sharp spires. The southern part of Henry M. Jackson Wilderness drains to the Skykomish River, the northern part to the Sauk River. There are about 30 lakes in the wilderness, most of which are in the northwest section and many see moderate attention from fishermen.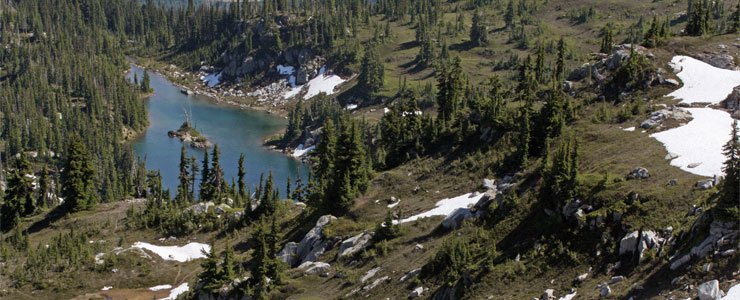 A cirque lake high in the mountains
There are about 49 miles of hiking trails on Henry M. Jackson Wilderness. The Pacific Crest National Scenic Trail crosses the higher areas in the heart of the wilderness for 32 miles. There are several trails that snake up the slopes from the east and west to join the PCT. A very popular destination on the wilderness is Blanca Lake, a beautiful turquoise green lake at the end of a 3.5-mile trail in the northwest section. Something to be aware of: some trails in the northwest section of the wilderness look good at the trailhead but are short and quickly fade away into bushwhacking terrain.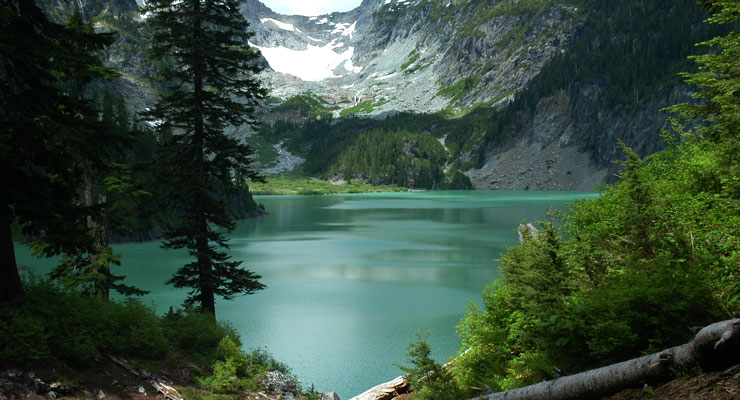 Blanca Lake on Henry M. Jackson Wilderness