Woodland Park, Colorado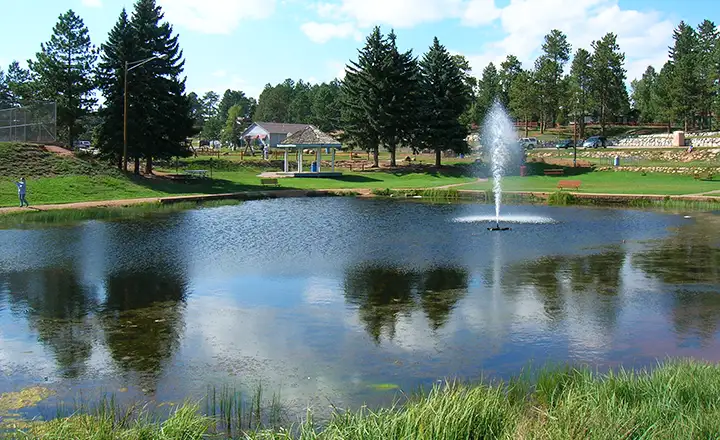 The fountain in the center of Woodland Park
Woodland Park may have begun life as a gold mining camp but these days it seems to be mostly a bedroom community in the mountains west of Colorado Springs. The Rampart Range Road heads north from here in its journey north through Pike National Forest to Deckers, Sedalia and the valley of the South Platte. South of town is the massive lump of granite we call Pikes Peak. There's a lot of traffic on US 24 through town, and most of it seems to stay on the highway headed west to Divide (and then south to Cripple Creek) or on to Florissant, then Park County and maybe over Hoosier Pass to Breckenridge and Summit County.
Years ago, I spent a lot of time on the Rampart Range Road searching out old crystal digs (found a lot of small clear quartz and large feldspar crystals). Usually, at the end of a long day digging, I'd head back north and out through Sedalia to where I was living in the Cherry Creek neighborhood of Denver. But when the weather took a quick turn and got nasty, I'd head south and come out through Woodland Park. Over the last 20-some years, Woodland Park has grown a lot.
A few years ago the Heymann Fire happened up near Deckers and 170,000+ acres of the National Forest burned (and quite a few homes out there, too). Since then there've been mudslides and flash floods that have made driving the Rampart Range Road a bit iffy at times.
As most of what I've seen has been from US Highway 24 as it slices Woodland Park in half on my way to Cripple Creek or further (and this is true of most folks passing through Woodland Park), the last couple times I've been in town I've made an effort to stop, get out of the traffic and look at what else is here. While most of the main drag could be "Anywhere, USA," the back streets are a pleasant surprise, especially the area around the town park. And the whole area has some spectacular views of wild country, especially on the south side...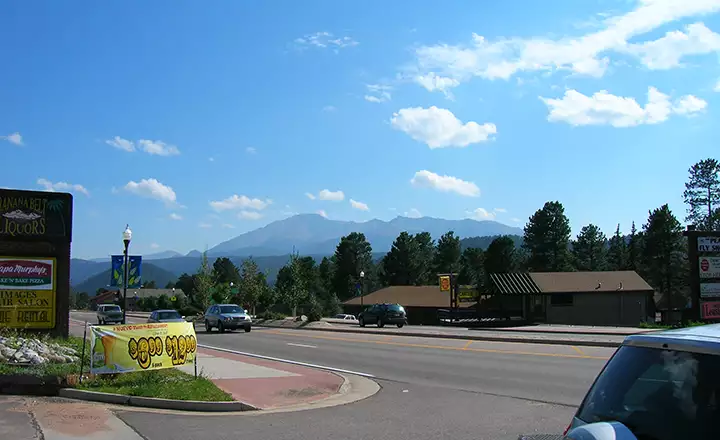 Pikes Peak to the south of Woodland Park
Looks like an old church but now it's shops and offices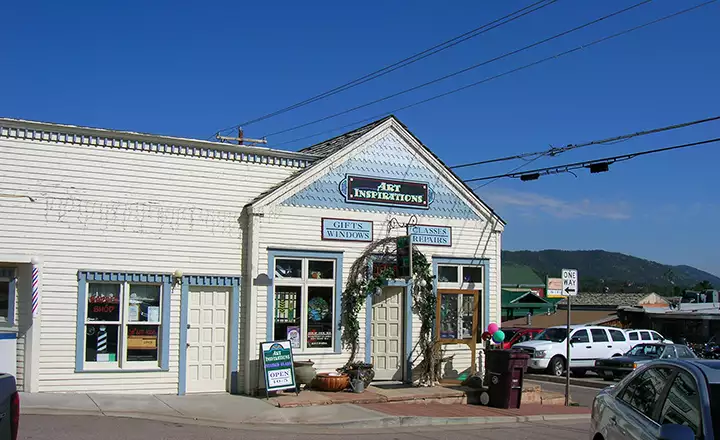 A trinket shop just off downtown