Green Mountain Falls, Colorado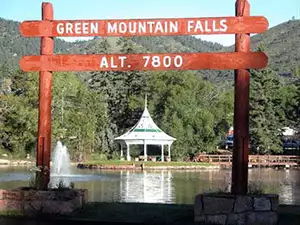 The famous Green Mountain Falls gazebo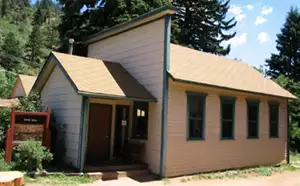 Town Hall
Green Mountain Falls straddles the El Paso/Teller County Line on the north side of Pikes Peak. Most folks who travel the road just shoot on by via US Highway 24 through Ute Pass, between Colorado Springs and Woodland Park.
Green Mountain Falls grew up around a railroad siding on the old Midland Railroad. The train came this way to connect Colorado Springs with the gold camps on the back side of Pikes Peak. Sooner or later (probably in the late 1800's) a developer came along who thought this would be an excellent area to begin a residential development and he claimed about 700 acres in a wooded area enclosing a couple waterfalls. These days, Green Mountain Falls is almost completely enclosed within Pike National Forest.
Nearby is the Waldo Canyon Loop, scene of a catastrophic wildfire in 2012 that took out several hundred homes and threatened Colorado Springs itself. During the fire the highway was closed and Woodland Park was partially evacuated.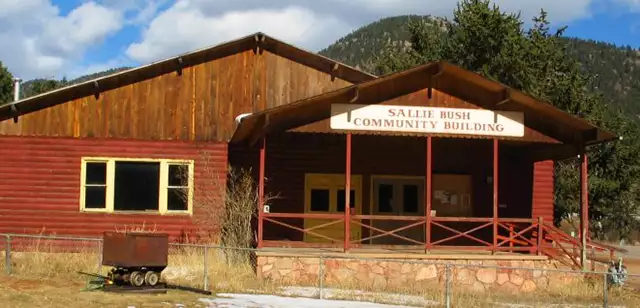 The Sallie Bush Community Building in Green Mountain Falls