Manitou Springs, Colorado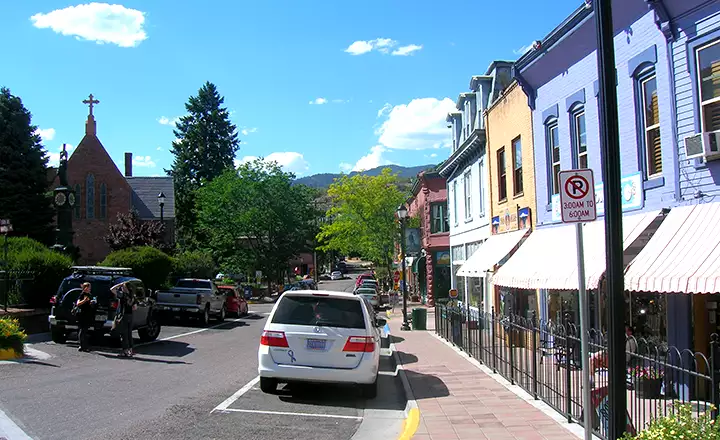 A typical street in the commercial district
Manitou Springs sits right at the foot of Pikes Peak, at the bottom of the Barr Trail - one of the primary routes by which people climb Pikes Peak. It's not a large town but is very popular locally, especially in the summer. There are a number of historic buildings in town and the downtown area offers a nice collection of small shops and good restaurants and pubs. The name comes from a couple dozen mineral springs scattered through the town area, some of which offer above-ground spigots for folks to test the water...
The town was named just "Manitou" when it was first incorporated in 1888 and the name was officially changed to "Manitou Springs" in 1935. During the early 1900's, the town got a name for itself as a destination for folks suffering from tuberculosis. The clean mountain air and clear mineral springs water were highly recommended as part of the treatment for the disease. That pristine quality was interrupted in the late 1970's when Woodland Park (up the hill) built a new sewage treatment plant directly over the fault line that defines Ute Pass. As most of the spring waters in Manitou are sourced along that fault line, they were quickly polluted... and stayed that way through most of the 1980's before the situation was corrected and the water cleared up.
The Waldo Canyon Fire of 2012 forced the total evacuation of Manitou Springs but that evacuation order was lifted less than a day later when the wind shifted and the fire headed off in another direction. Today, you can't see any evidence of there ever being a fire in Waldo Canyon from Manitou Springs (although the fire was real and it was large and the flood/mudflow damage happening after has been significant).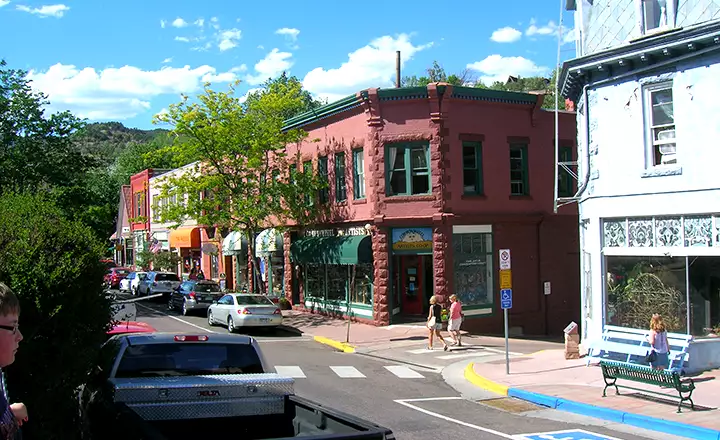 Hotel in downtown Manitou Springs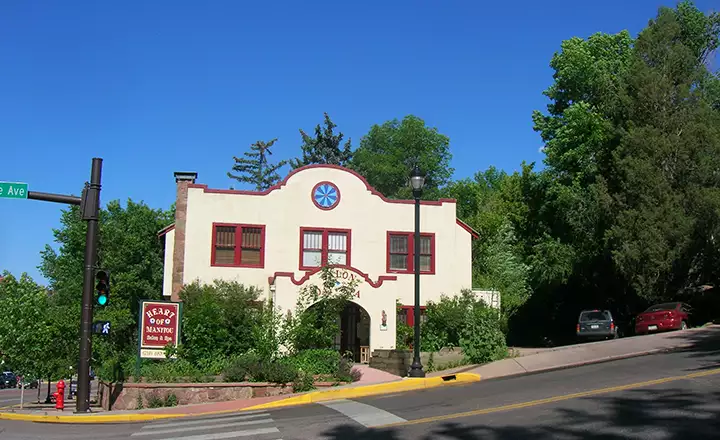 The Heart of Manitou Salon & Spa