Delta, Colorado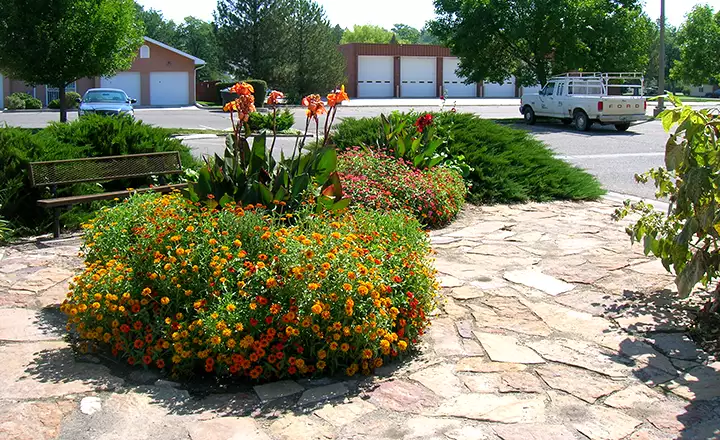 In front of the Delta Welcome Center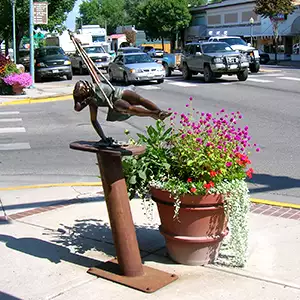 Delta is located at the confluence of the Gunnison and Uncompahgre Rivers just west of the Black Canyon of the Gunnison and the Gunnison Gorge National Conservation Area. To the north (downstream along the Gunnison) is Dominguez-Escalante National Conservation Area and the Dominguez Canyon Wilderness. The National Forest Service has located the main office for the Gunnison, Uncompahgre and Grand Mesa National Forests in Delta. Just south of town is Sweitzer State Park.
In downtown Delta, the exteriors of seven buildings are being used by local artists as canvasses for murals depicting local businesses, history and Delta's natural surroundings. There are also several commissioned bronzes scattered through the main part of downtown.
I drove into Delta on a beautiful Sunday morning in early September. All through the downtown area the streets were filled with trees and flowerbeds in full blossom. It made downtown Delta look really inviting, and it's easy to see why Delta is a thriving, rapidly growing community.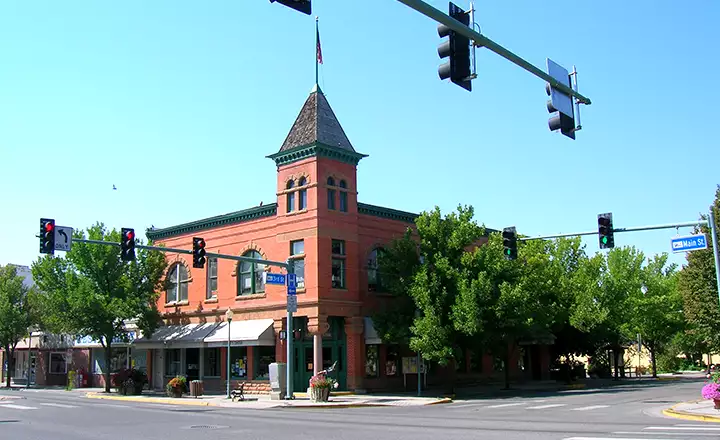 A former bank building on Main Street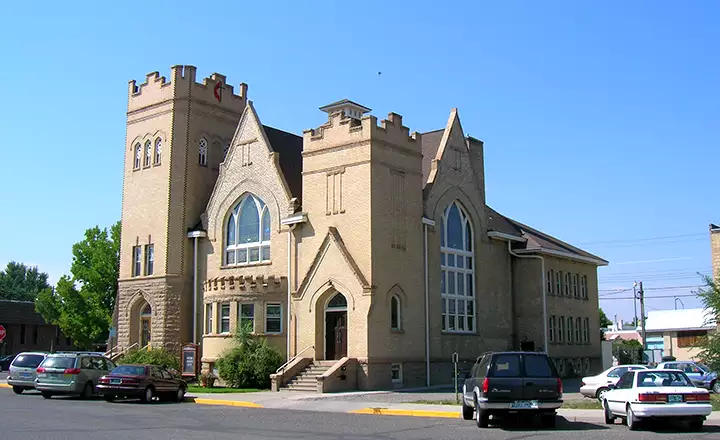 Delta's Methodist Church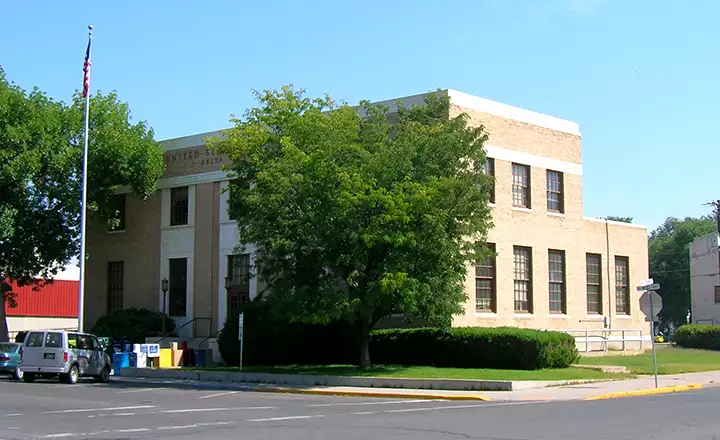 The Delta Post Office