Paonia, Colorado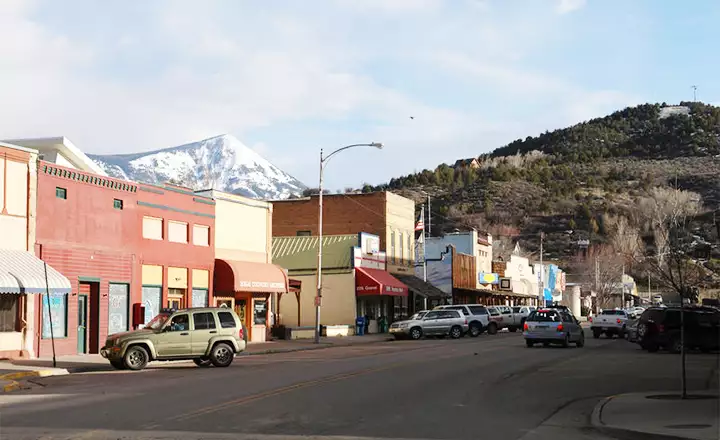 On Grand Avenue in Paonia
Paonia is located in the valley of the North Fork of the Gunnison River, northwest of the Elk Mountains. Until 1880, this was part of the Ute Indian Reservation but after the Meeker Massacre, the Federal Government further reduced the amount of land alloted to the tribe and this area was opened for settlement. Samuel Wade and William Clark had made the journey west with Enos Hotchkiss and had helped to found the nearby settlement now known as Hotchkiss. Then they moved a bit further upstream on the North Fork and founded Paonia. The name is from a Spanish version of "peony," as in "the flower."
The two big businesses in the area are the fruit orchards (peaches, cherries, apples) in and around town and the coal mines located a few miles further upstream along the North Fork of the Gunnison. Over the last 20 years a sizable vineyard and wineries industry has built up in the area, too.
Paonia is the home of the High Country News, a twice-monthly newspaper/magazine that focuses on land use, public lands issues, public policy, culture and the environment in the American West.