Hotchkiss National Fish Hatchery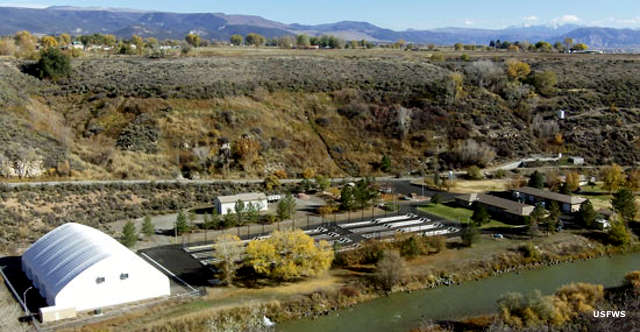 Hotchkiss National Fish Hatchery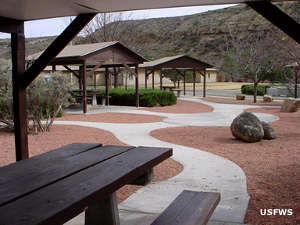 Hotchkiss National Fish Hatchery was established in 1967 on 58 acres along the banks of the North Fork of the Gunnison River about 20 miles east of Delta, Colorado. The cold, clean water that makes the hatchery possible comes from the nearby Tommy Dowell Spring. Tommy Dowell Spring was created during an earthquake centered near Salt Lake City back in the 1930s that also had significant effect in the Hotchkiss area. The water has a constant year-round temperature of 56°F and flows 2,200 to 5,000 gallons per minute, ideal for the propagation of trout. The facilities include 40 concrete raceways, 24 inside nursery tanks and 2 earthen ponds for allowing effluent treatment and sedimentation.
Hotchkiss NFH is certified whirling disease free and is breeding trout to be placed in disease-free waters across western Colorado and northern New Mexico. The hatchery is also successfully breeding disease-resistant fish to be used in heavily infected waters. The hatchery distributes an average of 750,000 8-to-10 inch trout every year.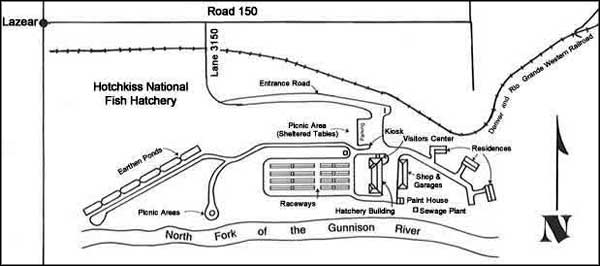 Hotchkiss National Fish Hatchery
US Fish & Wildlife Service

Photos and facility map courtesy of the US Fish & Wildlife Service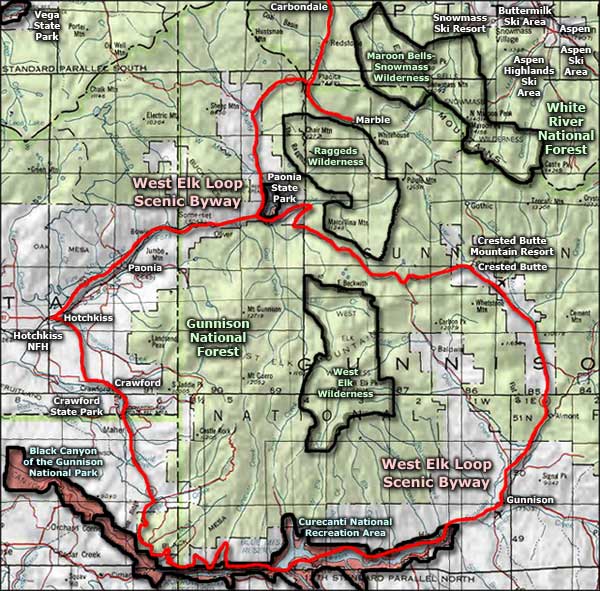 Related Pages
Map courtesy of National Geographic Topo!