Paonia State Park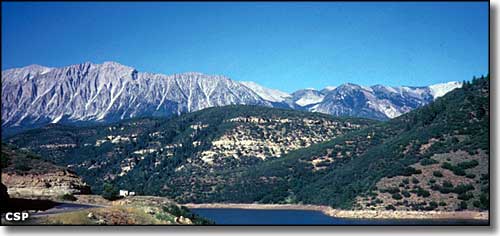 The Ragged Mountains from Paonia State Park
1,857-acre Paonia State Park is centered around Paonia Reservoir, a long, narrow lake on the North Fork of the Gunnison River northeast of the town of Paonia. The US Bureau of Reclamation has worked with Colorado State Parks to rehabilitate several areas of the State Park but there are no visitor facilities or camping hook-ups here: just pristine nature in the heart of gorgeous countryside (Paonia State Park is almost completely surrounded by Gunnison National Forest and the Raggeds Wilderness is only a couple miles to the east).
There is an area of the park where you can easily find geologic formations from both the Cretaceous and Paleocene periods, mixed in with fossilized leaf and palm frond imprints. Vegetation in the area is a mix of gambel oak shrublands, mixed conifers and aspen. For wildlife you're liable to come across mule deer, elk, black bear, bobcat, mountain lion, marmot and cottontail.

Upper photo courtesy of Colorado Parks and Wildlife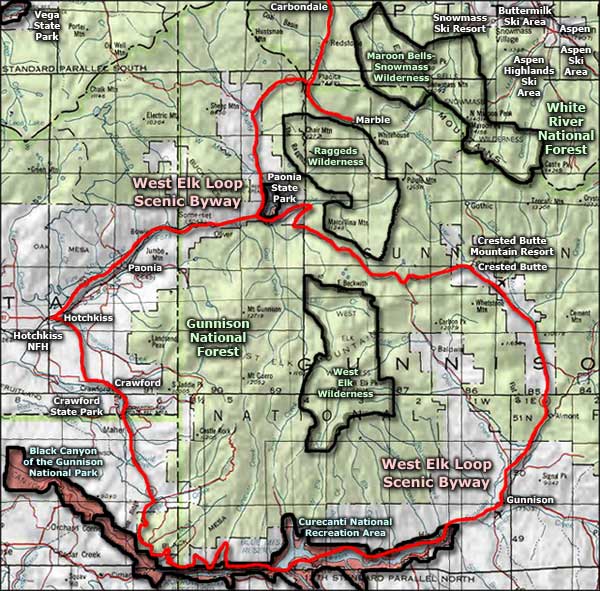 Related Pages
Map courtesy of National Geographic Topo!