Cedaredge, Colorado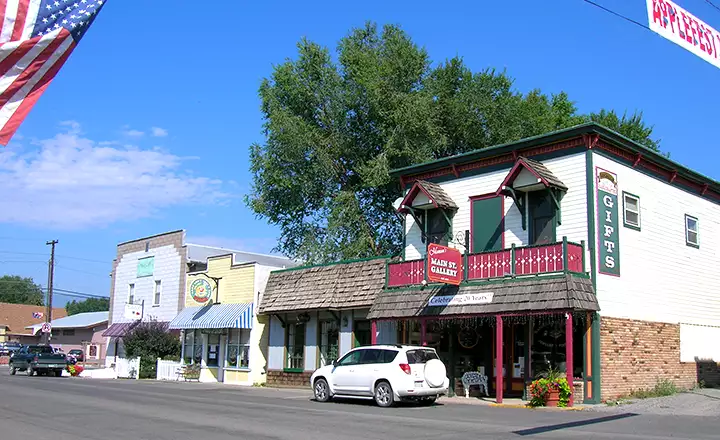 The Main Street Gallery and other shops in Cedaredge
Cedaredge is most famous for its apples, and rightly so. It's a beautiful little community at the southern entrance to the Grand Mesa Scenic Byway (at the edge of Grand Mesa National Forest). I came through about mid-day on a gorgeous Sunday in September and town was pretty quiet.
There's a nicely restored Pioneer Town Park in Cedaredge, right behind the Welcome Center. I took advantage of there being no people around and went through very quietly. What really drew my attention to the village were the three old wooden silos, courtesy of the Bar-I Cattle Ranch.
Back in the 1880s, Cedaredge was the headquarters for the Bar-I Cattle Ranch. Story is, the ranch foreman's wife noted that the property was at "the edge of the cedars." When the Post Office was built in 1894, the name "Cedar Edge" was shortened to one word and has been the same ever since. The Cedaredge Town, Land and Development Company provided the town park and built the first hotel before incorporating the town in 1907.
Cedaredge sits at 6,230' elevation in the Surface Creek Valley below the southern edge of Grand Mesa. This makes for an ideal climate for growing peaches, cherries, pears, apples, and some excellent wine grapes. The wineries here have done well enough that you can buy fine wines with Cedaredge labels all across America now.
There's about 6,000 people in Cedaredge and the surrounding valleys. That's enough to support some good art galleries, antique stores and gift shops. Among the population is a large number of musicians, writers, painters, sculptors, and other artisans.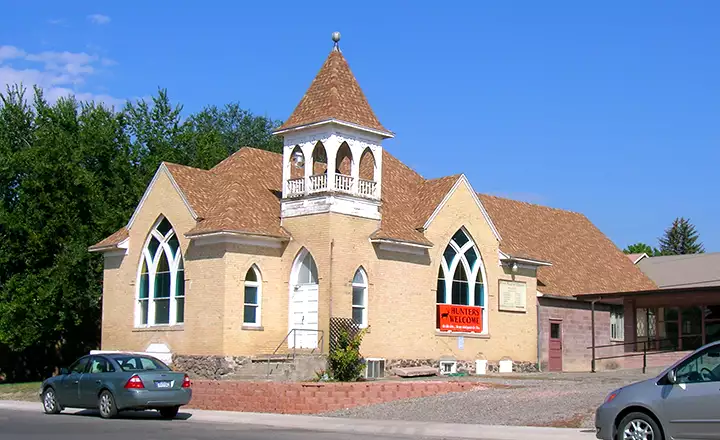 The sign says: Hunters Welcome
Scenes at Pioneer Town Park on the edge of Cedaredge: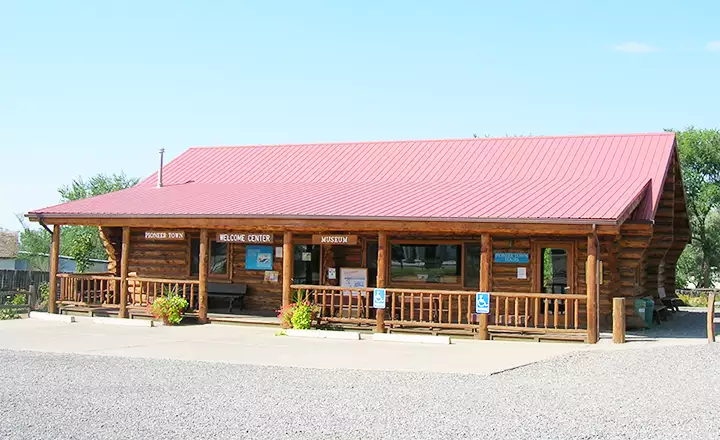 The Cedaredge Welcome Center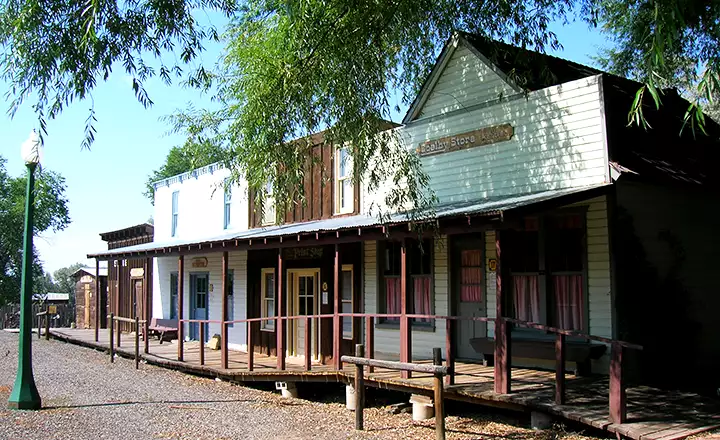 A row of stores along the boardwalk in Pioneer Town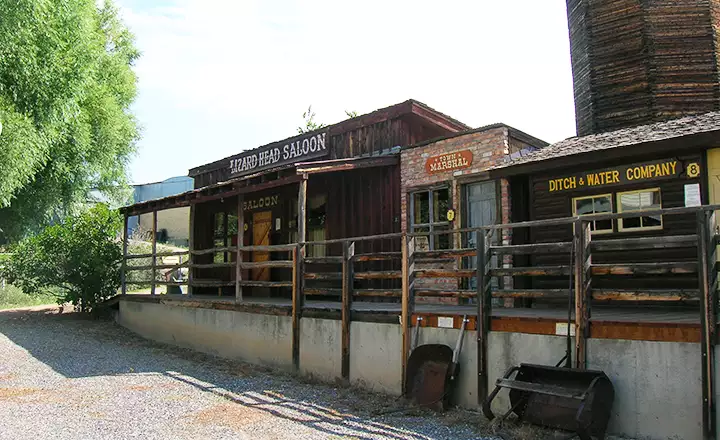 The saloon, marshall's office and water company office in Pioneer Town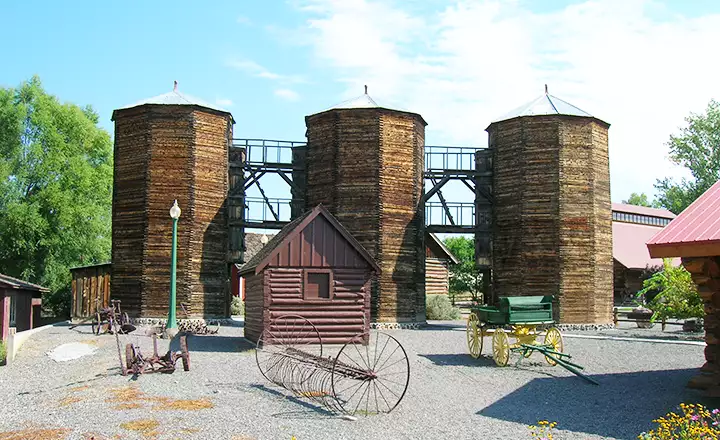 Old farm implements and grain silos on display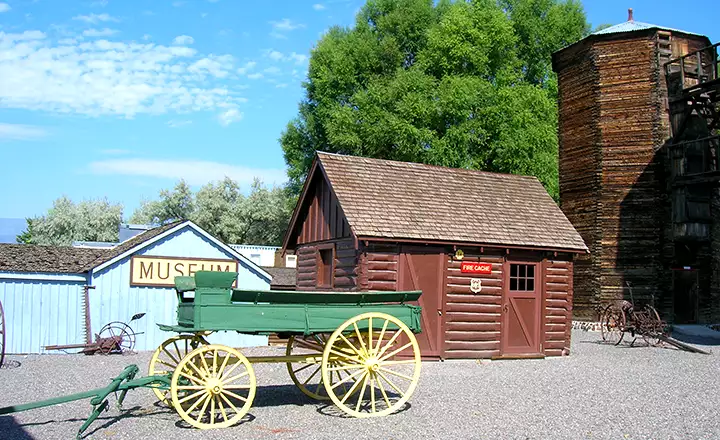 More old wagons and structures on display