Camp Floyd State Park Museum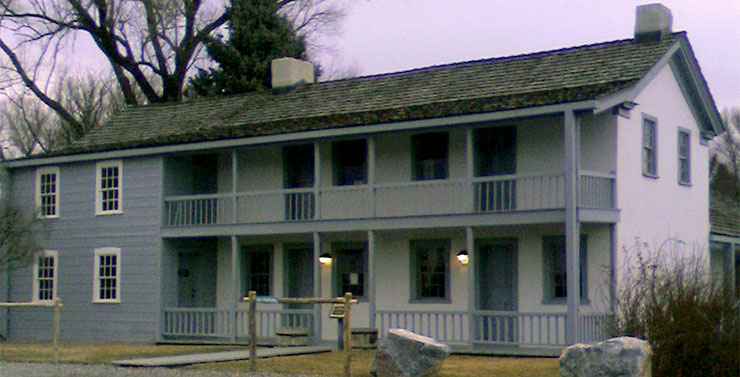 Camp Floyd State Park Museum
In the late 1850's, there were rumors of a rebellion about to happen in Utah. Just in case, the Union Army transported 3,500 troops (nearly 1/3 of the entire US Army at that time) to Utah, and they built Camp Floyd in Fairfield, completing about 400 buildings as "the fort" by November, 1858. They had been sent to quell the rumored "Utah War" but nothing was happening in that way. So the troops saw routine garrison duty, doing some protecting of Pony Express and stagecoach routes in the area, mapping, surveying and preventing the local Indians from marauding.
In 1861, the Civil War broke out and the regular Army troops were called to the East and sent into the war zone. Originally having been named for Secretary of War John B. Floyd (who resigned from the job in 1860), the fort was renamed Fort Crittenden in 1861, the property was abandoned in July, 1861 and all that remains today of the fort itself is the military cemetery and one commissary building.
In 1898, the Fairfield District Schoolhouse was built. This well-preserved, authentic one-room schoolhouse is available for modern school groups to visit and learn about the one-room school experience. The historic building is also available for other groups to rent for meetings and other gatherings.
Together, these two properties comprise the Camp Floyd State Park. The State Park is open from 9 AM to 5 PM, 7 days a week except for Sundays between October 15 and March 31. The property is also closed for Thanksgiving, Christmas and New Year's Day.
To get there: Take the Lehi exit #279 off the I-15 and go west through Lehi on Highway 73 for about 22 miles to Fairfield. Once you reach Fairfield, just follow the highway signs to the park.
Camp Floyd State Park Museum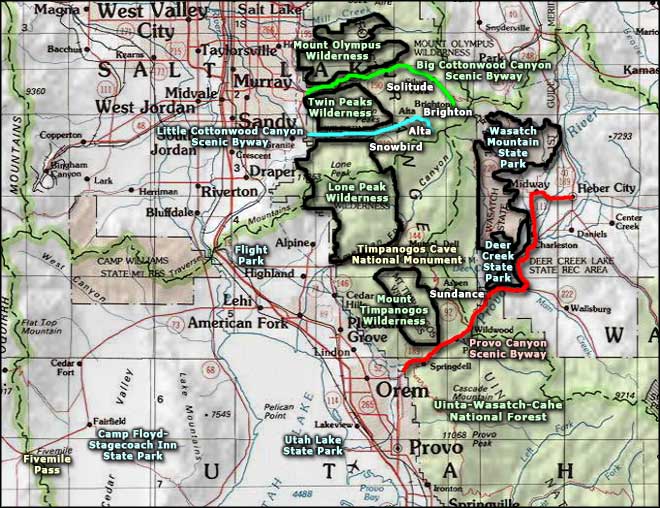 Related Pages
Map courtesy of National Geographic Topo!