Pony Express Trail Backcountry Byway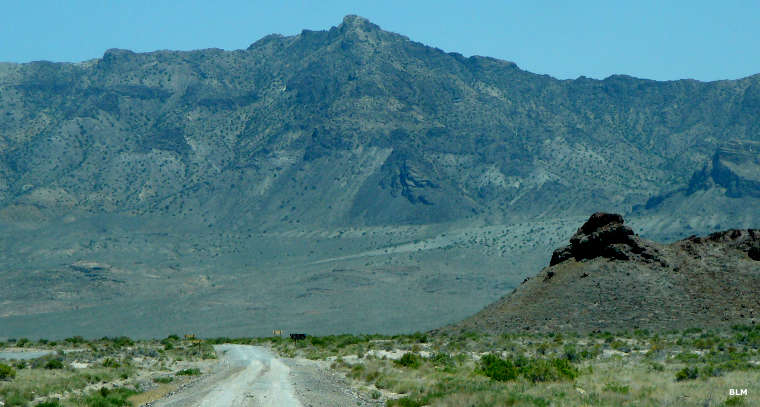 Desert scrubland, remote mountains, must be the Pony Express Trail Backcountry Byway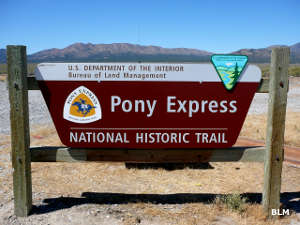 The Pony Express Trail Backcountry Byway runs for about 133 miles across western Utah between Fairfield and Ibapah. The route goes through Faust, then over Lookout Summit and past Simpson Springs to Fish Springs (where you'll find Fish Springs National Wildlife Refuge, the most remote National Wildlife Refuge in the 48 contiguous states). From Fish Springs you'll loop around the northern end of the Fish Springs Range and then across the Snake Valley to Callao. From Callao the byway heads northwest and around the northern end of the Deep Creek Range to Ibapah. In between the remote mountain passes and the barren desert valleys you'll be driving on Main Street through several tiny, isolated settlements.
There is pavement for the first 5 miles out of Fairfield and for the last 2 miles into Ibapah. In between are 126 miles of graded gravel and dirt road across the middle of wide open nothingness. It's beautiful in its own way, but it's almost completely empty of people. On the route, you'll come across 14 spots with monuments and interpretive signage for each of the 14 original Pony Express stations that were stretched out along this section of the 1,800-mile-long Pony Express Trail. At Simpson Springs is a reconstructed station with a campground if you decide to stay a night and check out the stars in this area of true "dark skies." And while you're out there, you might as well check out Fish Springs: a large wetlands wildlife refuge in the heart of barren desert.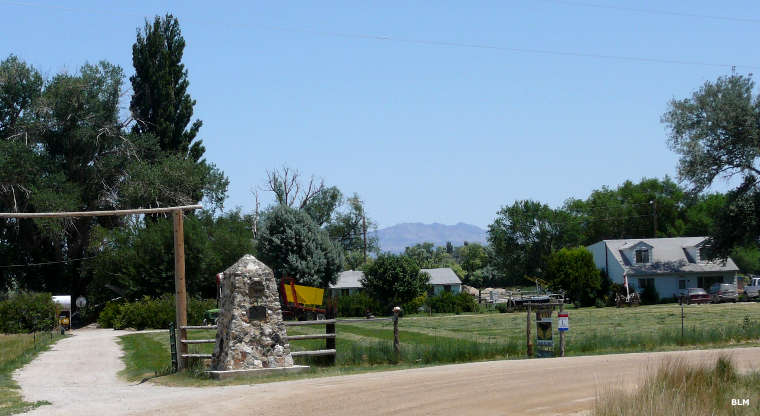 The reconstructed Pony Express Station at Simpson Springs
Other than the stop at Simpson Springs, there are no services of any sort between Fairfield and Ibapah. The best time to make the drive: spring and fall, as long as it hasn't rained or snowed in a while. If the countryside is wet, you'll want a heavy duty 4WD with chains and a tow rope or winch, just in case. You might also want food, water, extra gas and maybe a second spare tire (or at least a fresh can of Fix-A-Flat). On a dry and sunny day, you could probably stop at every monument and interpretive pullout and still complete the drive in about 6 hours.
And while you're in the Fairfield area, you might want to pay a visit to the Camp Floyd-Stagecoach Inn State Park Museum. Some folks are also attracted to the area as the road runs just south of the DoD's Dugway Testing Grounds (today's Area 51) and some out-of-this-world sights have been reported...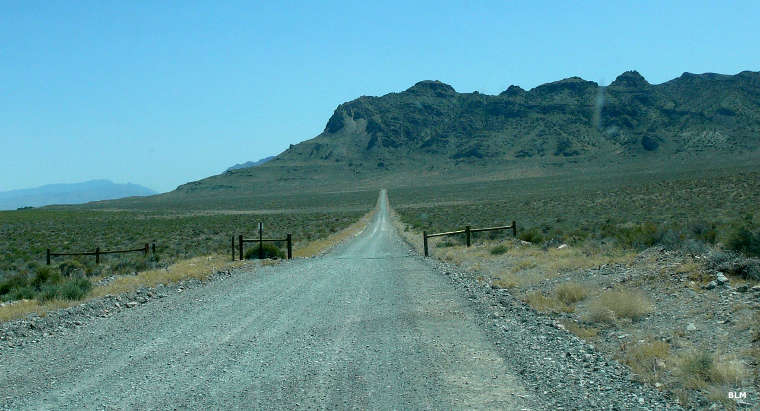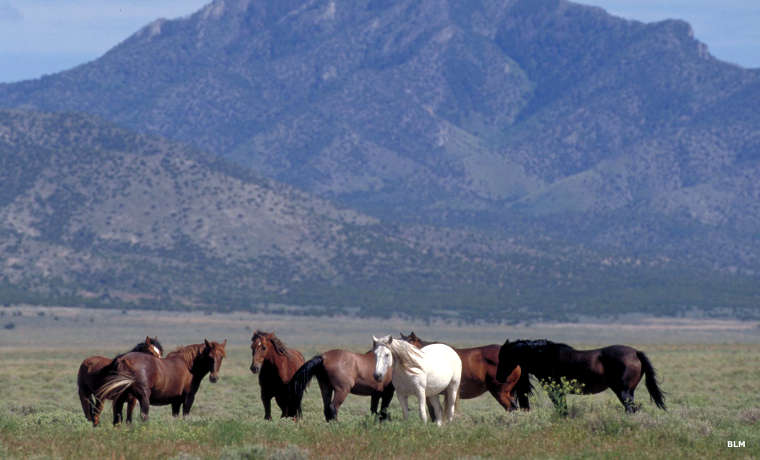 Some of the "wildlife" in this wide open countryside
Pony Express Trail Backcountry Byway
Bureau of Land Management

- Salt Lake Field Office
Photos courtesy of the Bureau of Land Management

Related Pages
Map courtesy of National Geographic Topo!