Provo Canyon Scenic Drive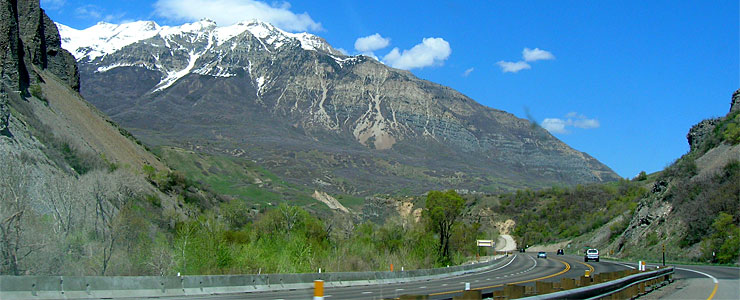 At the beginning of the scenic byway
Provo Canyon Scenic Drive is a 32-mile route across the Wasatch Mountains through Uinta-Wasatch-Cache National Forest via Provo Canyon (cut into the Wasatch Front by Provo River). The route passes close to Bridal Veil Falls, along the length of Deer Creek Reservoir and then into the scenic Heber Valley.
Bridal Veil Falls is just four miles into the Provo Canyon Scenic Drive (from the western terminus in Olmstead). The falls can be seen from a turnout along the main road that also serves as the parking area for several trail heads. One trail leads almost to the base of the falls, passing by a small, cold swimming hole along the way. Winter sees a lot of professional ice climbers approach the falls: this is the home of "Stairway to Heaven," a famous ice climbing destination.
Just east of the mountains is the junction with Utah Highway 92, also known as the "Alpine Loop Scenic Byway." Up Route 92 is where you'll find Sundance Resort, Theater in the Pines and Timpanogos Cave National Monument. There are also Forest Access roads in there that lead right to the edge of Mount Timpanogos Wilderness.
The road skirts the eastern side of Deer Creek Reservoir and touches against the boundary of Wasatch Mountain State Park before turning east at Midway and heading across the Heber Valley to its end in the town of Heber City.
I drove the route from Provo to Heber City in early May, that's why the leaves aren't out yet. But it was beautiful...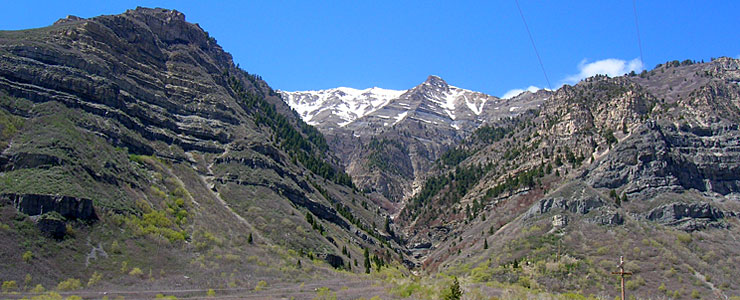 A side canyon below Mount Timpanogos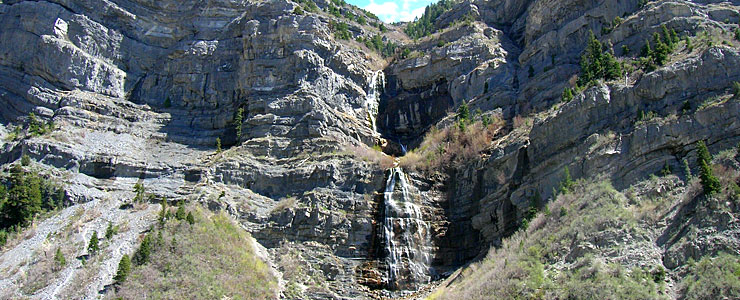 The famous Bridal Veil Falls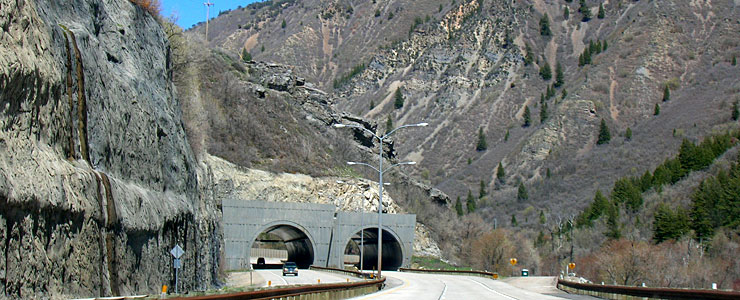 Cutting through a finger of rock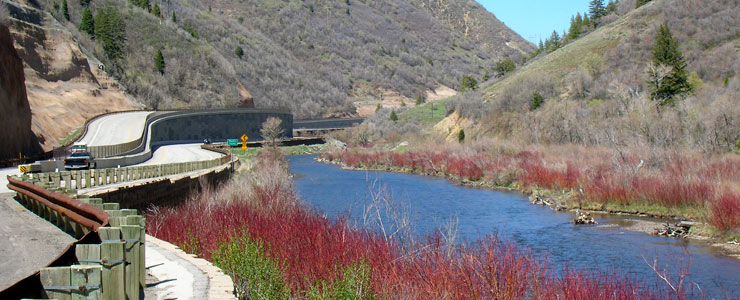 The route travels beside the Provo River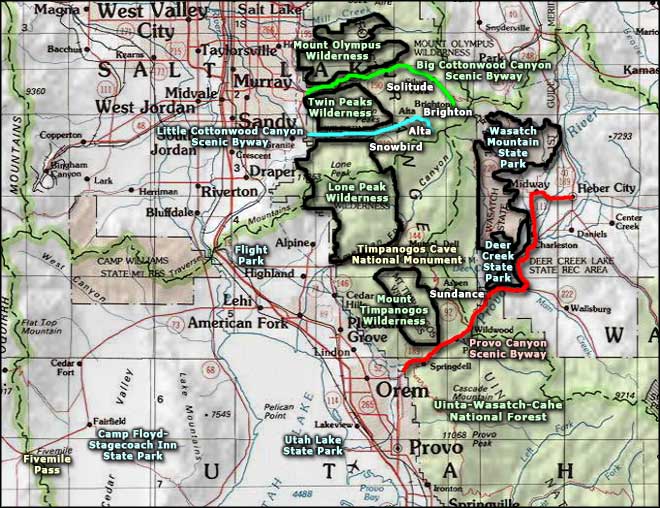 Related Pages
Map courtesy of National Geographic Topo!