Mount Timpanogos Wilderness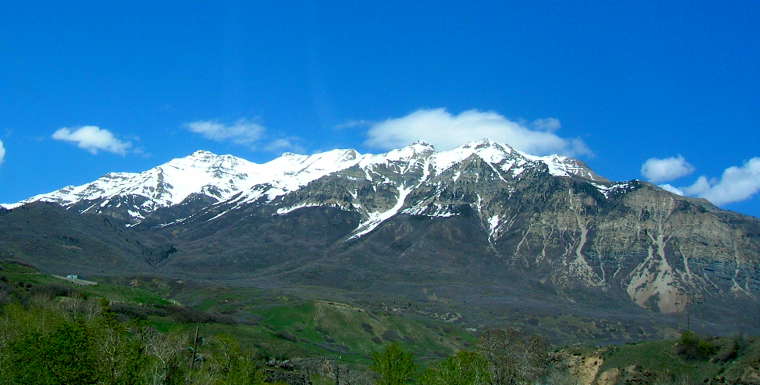 A distant view of Mount Timpanogos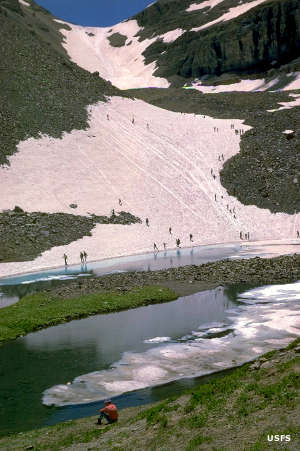 Mount Timpanogos Wilderness contains 10,518 acres in Uinta-Wasatch-Cache National Forest surrounding the summit of Mount Timpanogos, just to the south of Lone Peak Wilderness. This is an area of heavily glaciated rugged terrain characterized by high alpine cirques, waterfalls, moraines and deep, narrow canyons. There is even a perpetual snowfield near Emerald Lake that a lot of folks like to glissade down in the summer time.
For wildlife on Mount Timpanogos you'll find mountain goats, elk, mule deer, moose, black bears, mountain lions and several species of raptors. For vegetation there's the usual sagebrush rising into dense mountain mahogany and scrub oak that rises into aspen and fir to limber pine and subalpine fir just below treeline. There are only 2 maintained trails in the Mount Timpanogos Wilderness and all 17 miles of both of them lead to the summit of Mount Timpanogos at 11,753'.
On the north side of Mount Timpanogos is Timpanogos Cave National Monument and on the east side, Sundance Resort. This area sees a lot of human traffic because it is so close to the Salt Lake City and Provo metropolitan areas.
A US Air Force B-25 bomber crashed on the eastern side of Mount Timpanogos on March 9, 1955. 2 passengers and 3 crew members died in the crash caused by poor weather conditions and pilot disorientation. There is a 1-mile side trail that goes to the crash site from the Timpooneke Trail at the edge of Timpanogos Basin.

Mount Timpanogos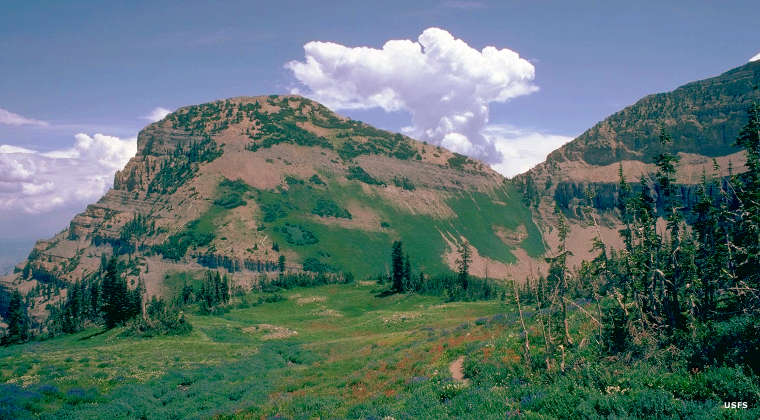 Late summer near the top of Mount Timpanogos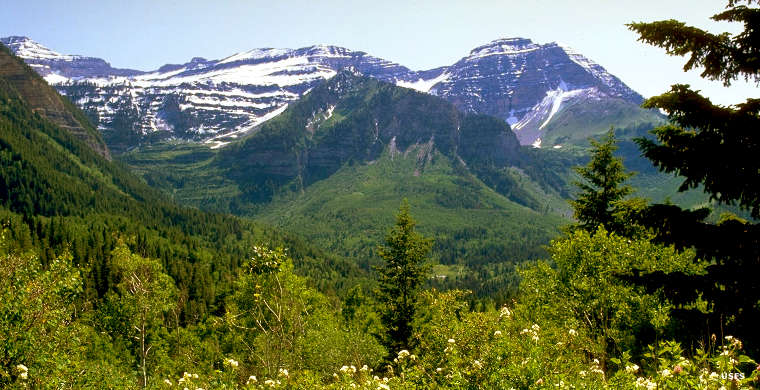 A mountain-side view of Mount Timpanogos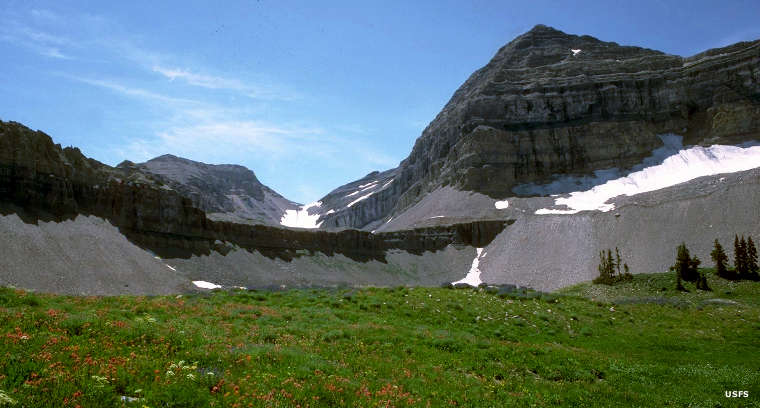 Near the summit of Mount Timpanogos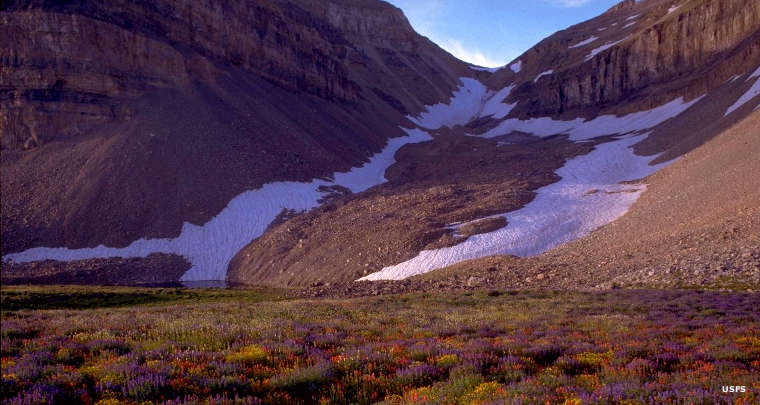 In the Emerald Lake area
Mount Timpanogos Wilderness
US Forest Service

- Uinta-Wasatch-Cache National Forest
Upper photo courtesy of TheArmchairExplorer,
CCA-by-SA 4.0 License
Other photos courtesy of the US Forest Service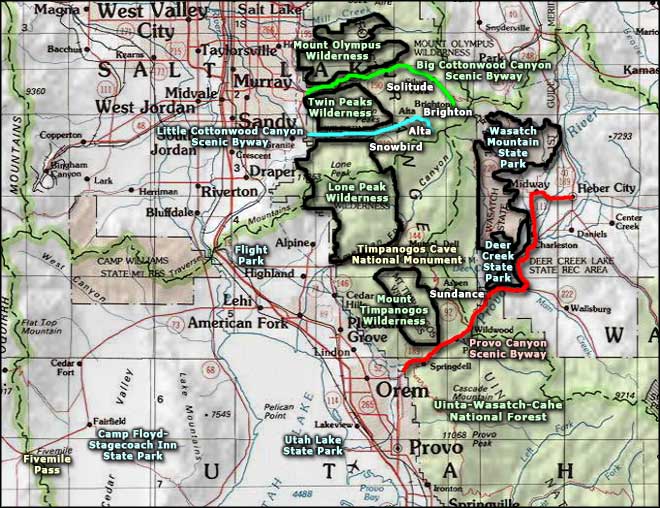 Related Pages
Map courtesy of National Geographic Topo!