Stonewall, Colorado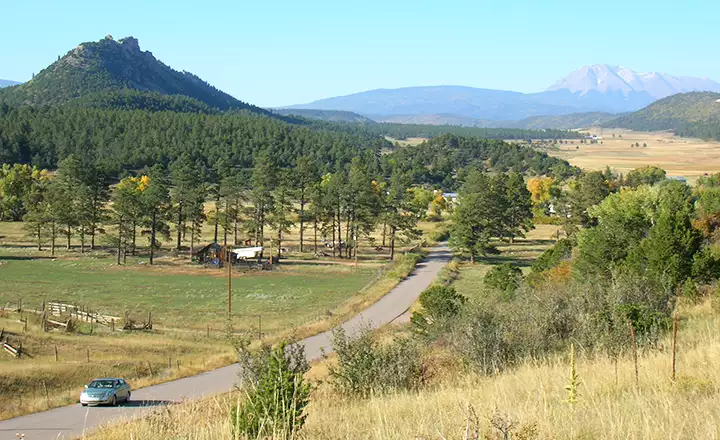 The Stonewall Valley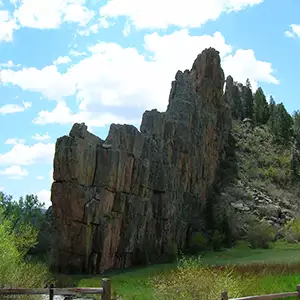 Stonewall, Colorado is a small mountain village located around a large gap in the Dakota Wall at the foot of the Sangre de Cristo Mountains. At an elevation of 8,000', it is in the heart of territory long claimed by the Trinchera elk herd. As of 2006, the humans are outnumbered about 100 to 1 by the elk, with the elk also holding the vast majority of the countryside. We don't expect to see this change in the foreseeable future.
One mile east of Stonewall on Highway 12 is the road south to Torres, Tercio, the Tercio Ranch, Vermejo Park Ranch, and the Hill Ranch. It's hard to take a drive down that road and not run into a large herd or two of elk in the meadows along the way.
Stonewall has been featured in National Geographic magazine with a nice photo display of the Dakota Wall outcroppings against the backdrop of the Sangre de Cristo's.
In 1862, 12 families moved north from Mora, New Mexico with Felipe and Dolores Baca to settle in the Purgatoire River Valley. Each family moved to a different area in the valley upstream from Trinidad. The first Postmaster in Stonewall was named James Stoner and the Dakota Wall here was originally known as Stoner's Wall. When Stoner died the townsite became known as "Stonewall" and carries that name to this day. The Russell (Richard and Marion) family was one of the first in Stonewall and some descendants are still here. In the early days there was a lot of trouble from the Dutch investors who bought the Maxwell Land Grant from Lucien Maxwell in 1871, but that was pretty much settled by the late 1880s. The area didn't grow much more than potatoes, although the countryside was well suited for cattle and sheep ranching, and logging. In 2004, the Stonewall Country Club celebrated its 100th anniversary.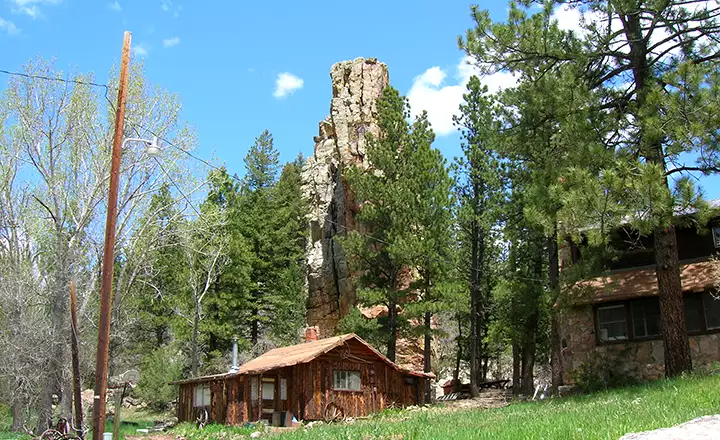 At the western edge of Stonewall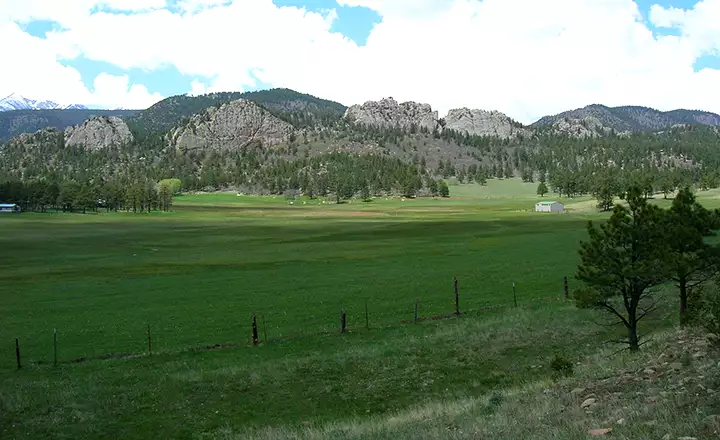 Looking northwest, just east of Stonewall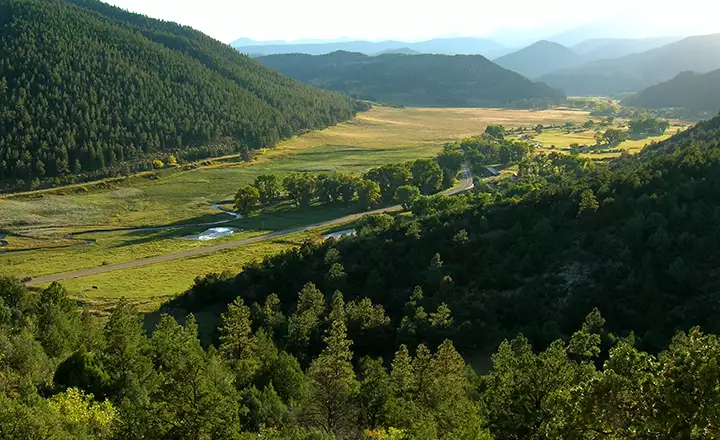 The Purgatoire Valley from just east of Stonewall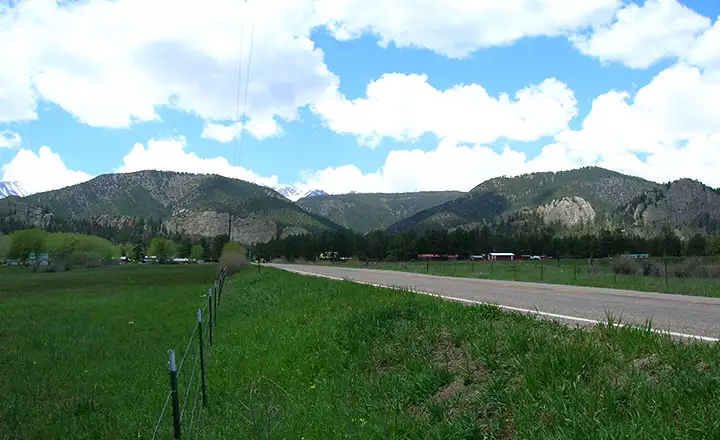 Looking west toward Culebra Peak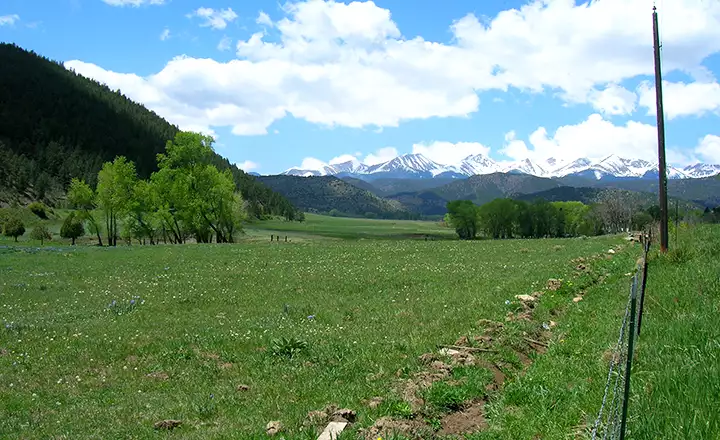 Looking west across Storz Meadow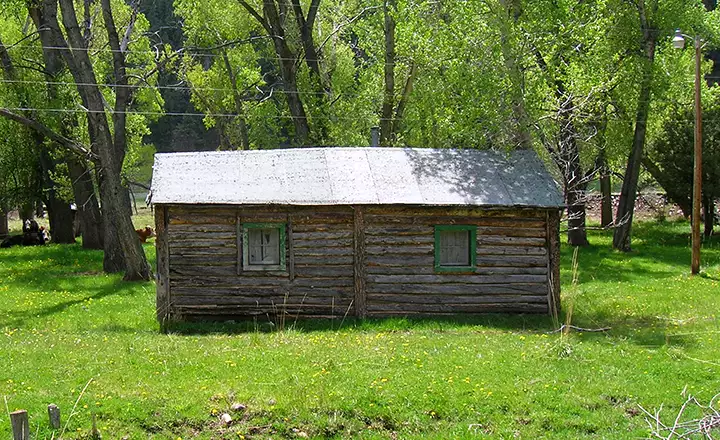 Pioneer Cabins at Storz Ranch