Gulnare, Colorado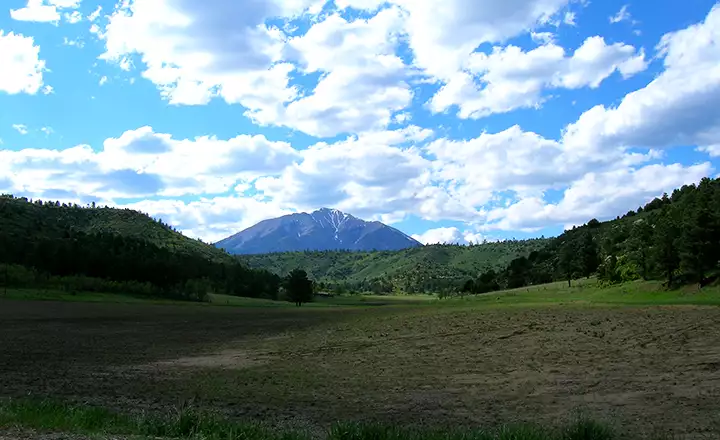 The East Spanish Peak from Gulnare
Gulnare was settled in the late 1800s. Seems the town was named for a champion Hereford: Lady Gulnare. She was brought over from Europe specifically to put new blood into the local cattle industry. Gulnare was a reasonably prosperous ranching and farming area as long as the big coal mines in Aguilar were running, but once they shut down, all other local business went down the tubes.
Today, Gulnare is a beautiful location without a lot of people around. The town was obviously larger 50 years ago but the folks who live there now like it pretty much the way it is. The Post Office closed about 10 years ago but the mail is still brought to the local mailboxes out of Aguilar. There's a couple small businesses in town, the busiest being the Spanish Peaks Inn and RV Park. The Gulnare School closed many years ago and the kids now catch the bus down to Aguilar every day. Several of the big ranches in the area have been bought by developers over the years and turned into 35-acre developments.
In September 2001, the main road through Gulnare (CR 43.7) was incorporated into the Scenic Highway of Legends. This is the Apishapa River Valley, one of the most beautiful and pristine places in southern Colorado. This is an area where you might have to stop the car and wait a bit for the deer and elk to clear the road and let you go by... I sat on the side of this road one day for a couple hours, watching a pair of bear cubs playing in the stream before I realized Mama Bear was only a few yards away, watching me...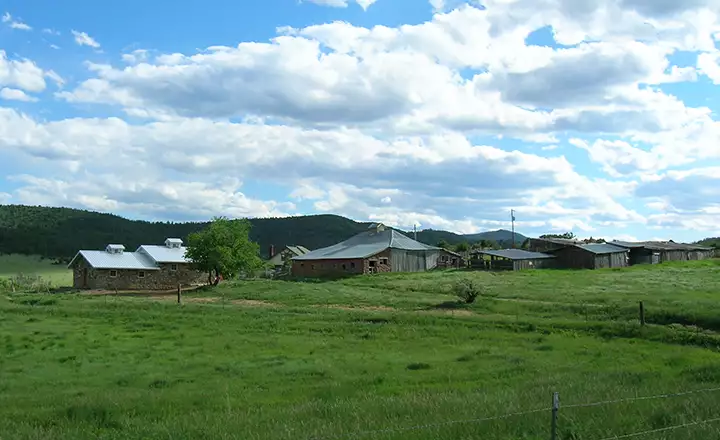 One of the original ranch holdings in the Apishapa Valley, just west of Gulnare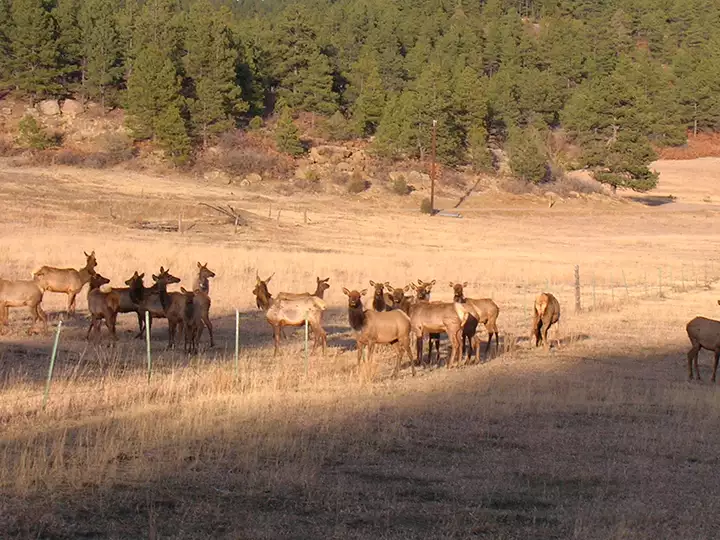 Fall in Gulnare
---
Fast Facts about Gulnare, Colorado
Gulnare, Las Animas County, Colorado 81042
Elevation: 7,000'
Latitude: 37.3250°N
Longitude: 104.7550°W

2022 Estimate:
Population: 100±