Branson, Colorado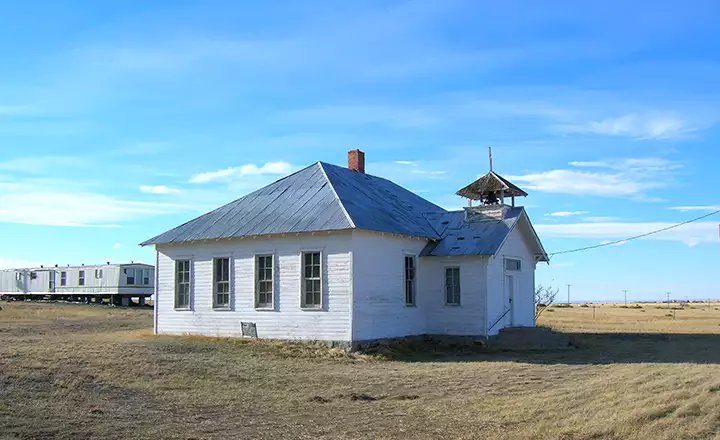 The old Branson Schoolhouse
Branson sits where the plains to the north meet the mesas to the south, about one hour's drive east of Trinidad, via US 160 and Colorado 389. The primary local industries are ranching and education. Branson has its' own school district and runs Branson Schools Online, an excellent, Internet-accessible alternative to both home schooling and public schooling. Students need particular hardware and software, plus an always-on Internet connection to participate. The online school has a set curriculum, set hours of operation with teachers continually monitoring and instantly available to the students during those hours. Students from all over the area are enrolled in the online school, making it quite a local success story.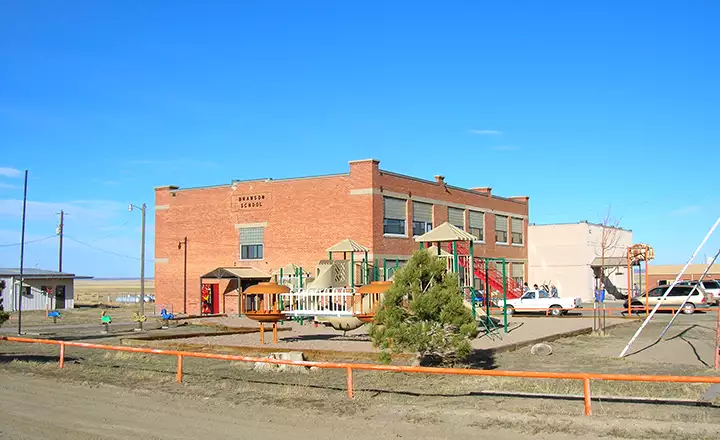 The newer Branson School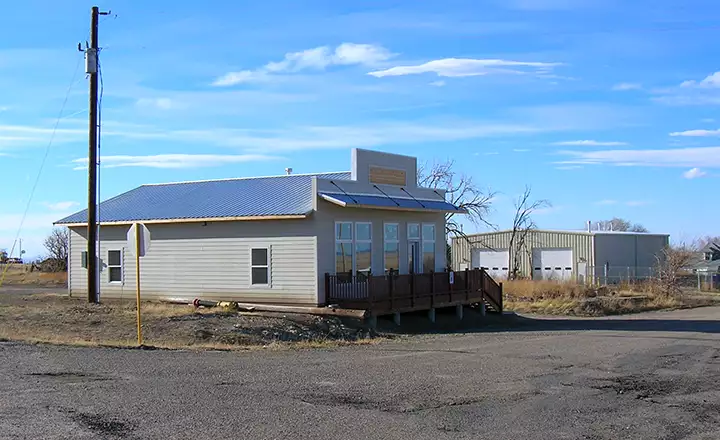 In the Branson business district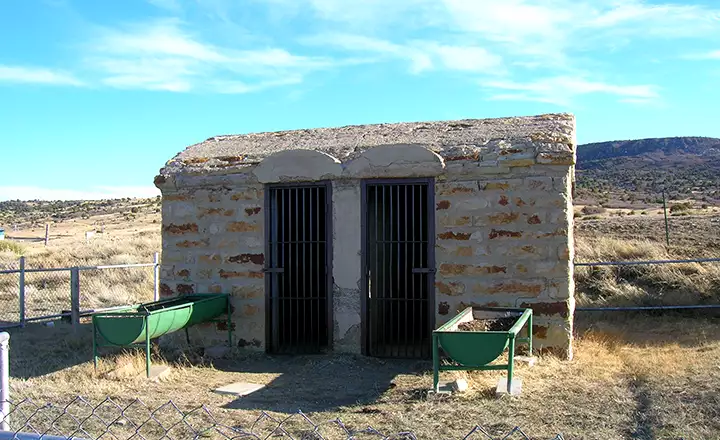 The old Branson jail
Branson was originally known as Wilson Switch (after a local switch on the Denver, Texas & Fort Worth Railroad). Then the name changed to Coloflats, then Branson in 1918, after Josiah F. Branson, who platted the town on his own property about 1/4 mile north of the New Mexico-Colorado state line. Being just north of Tollgate Canyon, a pass through the high mesas that separate southeastern Colorado from northern New Mexico, a minor branch of the Santa Fe Trail had come through here in years before.
In the early 1900s many farmers tried their hand at dryland farming and did well in the good years. In the 1920s, Branson had a newspaper, a bank, 3 grain elevators and about 1,000 residents. Then came the drought and the days of the Dust Bowl. The town never really recovered from that. In the 1930's the population dropped rapidly and the local economy changed from farming to cattle ranching. These days, there are some young families in town and a couple of small businesses but, like the rest of Las Animas County, the primary business center is Trinidad.
The location is gorgeous, just north of the mesas and lava-flow formations of northeastern New Mexico and northwest of the famous Black Mesa. Branson is getting a lot of attention from retirees attracted by the climate, lack of hustle and bustle and excellent real estate prices in the area.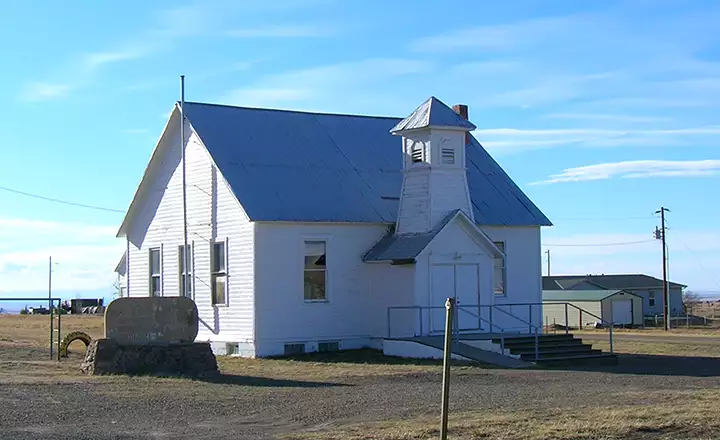 Branson Community Church