Boncarbo, Colorado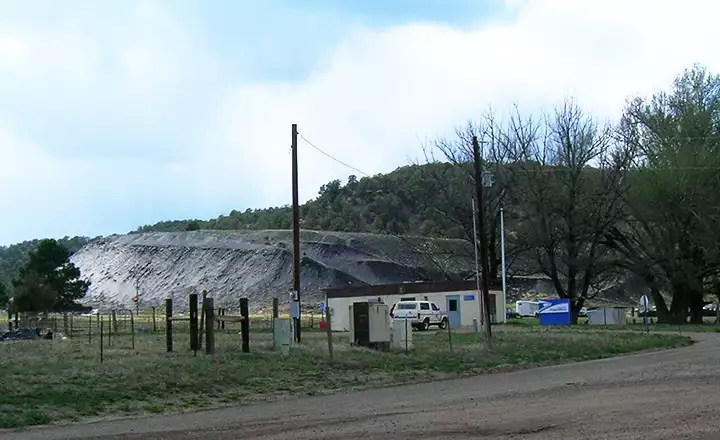 The former Boncarbo Post Office
with the slack heap from the old Boncarbo coal mine
"Boncarbo" means "good coal." Back in 1915, the American Smelting and Refining Company (ASARCO) started a new coal mine here to feed the coke ovens in Cokedale, 7 miles down the valley. The Boncarbo Post Office was opened on November 15, 1917. At its height, about 3,000 people lived and worked here with another 1,500 about 1 mile to the south at Dick's (another coal mine). The trackyard in this valley was five sets of tracks wide. The Cokedale operation shut down in 1947 but Boncarbo still kept digging and shipping coal until this mine was closed in 1956 (about the same time Congress passed the Interstate Highway Act). By 1957, the population was down to maybe 50 in the whole area. That was also when all the local one-and-two-room schools closed and the few kids left started getting bused to Trinidad.
These days, Boncarbo is more a state of mind than a town. Every couple years the pavement creeps a bit closer but it's still about 5 miles south of the former Post Office. The Post Office served such a large area that there's no rural mail delivery out here: everyone used to go to the Post Office for their daily social activities. Then one of the neighbors decided to drive his vehicle through the two doors... That was the end of a post office in Boncarbo, all mail was delivered instead to the Trinidad Post Office and folks had to go there to get it.
There's significant cattle ranching still in the area but the growing season is so short that grass hay is about the only crop that works consistently. And with all that coal in the ground, the area became a hot-bed for coal-bed methane extraction (there's a well just about every 40 acres). Then the price of that fell way off...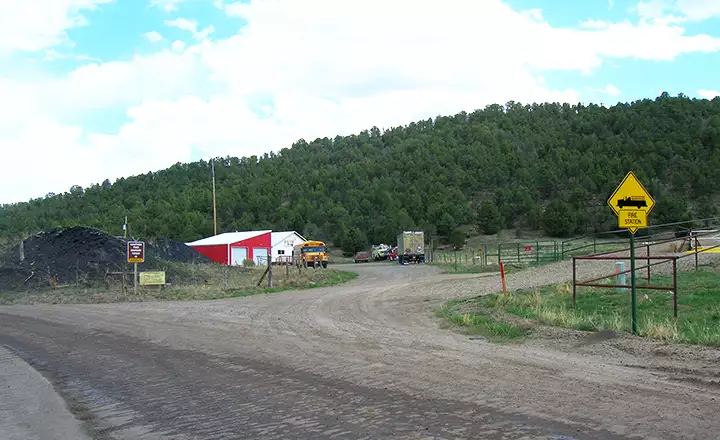 This is where the mine and town of Dick's used to be centered. Now it's the Boncarbo Volunteer Fire Department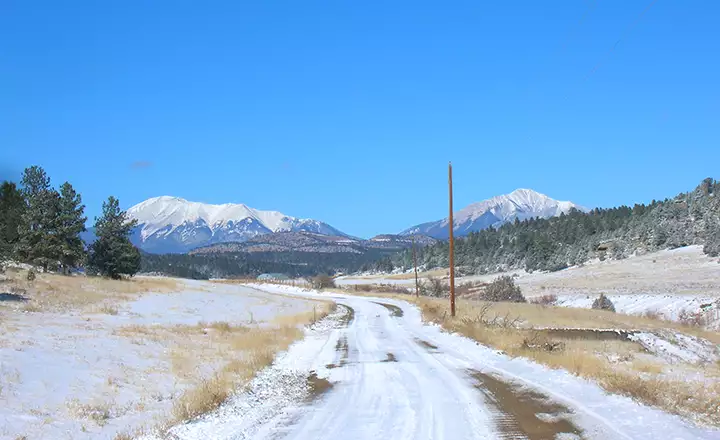 The Spanish Peaks: they can be seen from most places in Boncarbo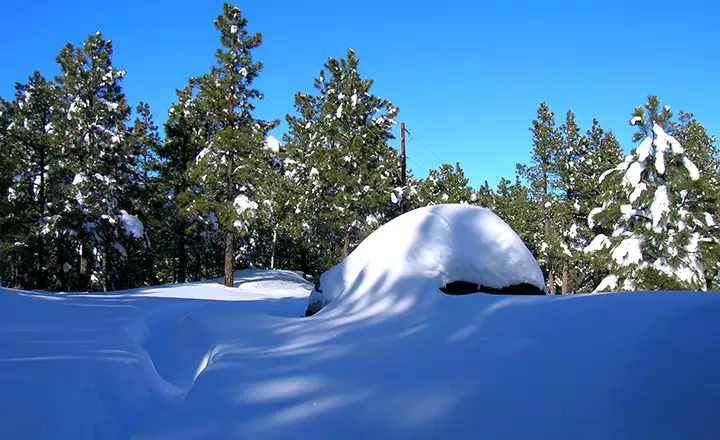 The calm before the storm: the very next day the snow level was completely above the car.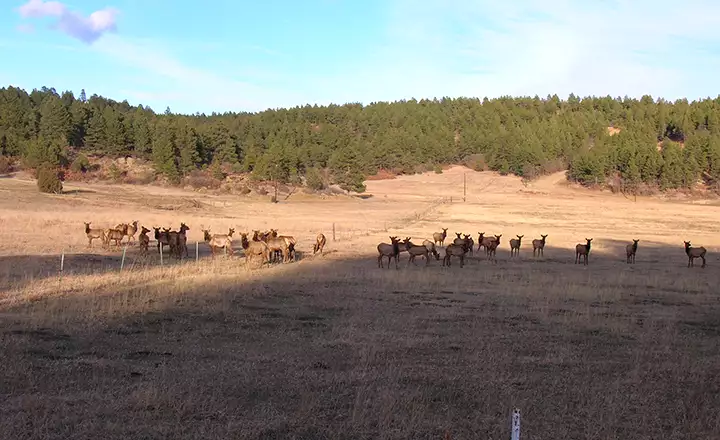 There's more elk than people in Boncarbo (isn't that how it's supposed to be?)