Taylor Creek Wilderness
Taylor Creek Wilderness is a 32-acre property that shares its western boundary with Zion Wilderness in Zion National Park. Despite the isolation of the property, if it wasn't for that common boundary, Taylor Creek Wilderness would just be too small for wilderness designation. Private property bounds the wilderness north and south but the eastern side is contiguous with another small parcel of BLM-managed land.
Within the wilderness are the very upper reaches of the Middle Fork of Taylor Creek. The creek is now a designated National Wild & Scenic River. The channel is very narrow with extremely steep sides to it. At the mesa top you'll find stands of pinyon pine, scrub oak and Utah juniper. The elevation runs around 7,600' so there might be mule deer, wild turkey, coyotes, bobcats, mountain lions, other small mammals and a few raptors in the area.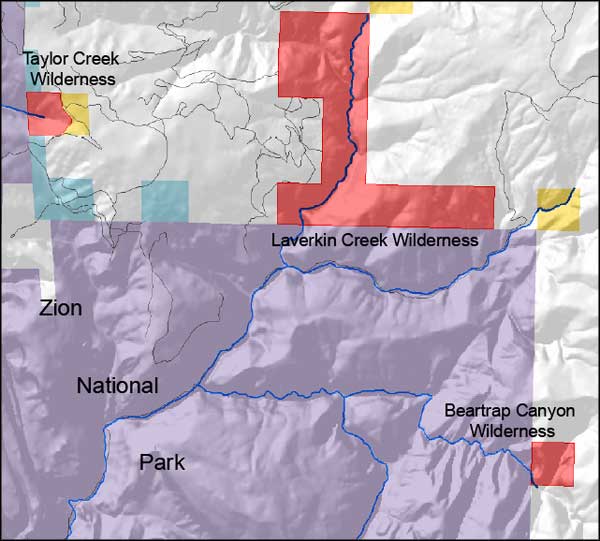 Taylor Creek Wilderness area
Taylor Creek Wilderness
Bureau of Land Management

- St. George Field Office
Photo and location map courtesy of the Bureau of Land Management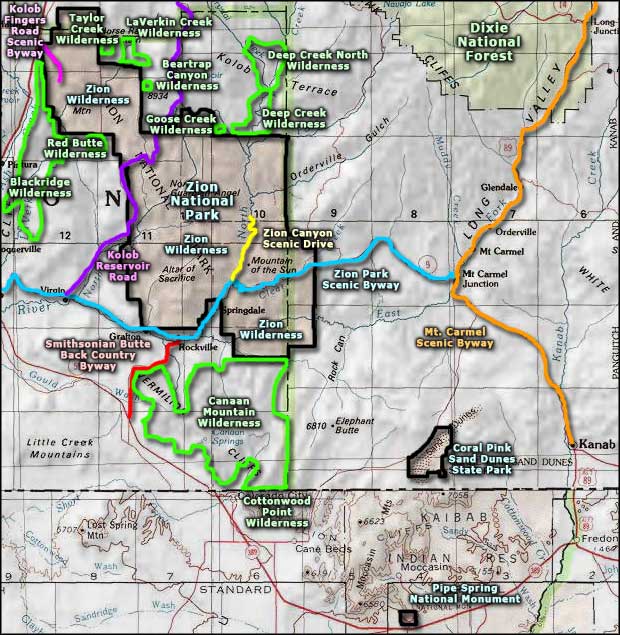 Related Pages
Map courtesy of National Geographic Topo!