Corrales Road Scenic Byway
Corrales Road Scenic Byway is a 6.7-mile route through the historic rural district of Los Corrales de Alameda. The byway follows New Mexico Highway 448 along the western banks of the Rio Grande in Corrales where you'll get a perspective on traditional New Mexico still preserved yet surrounded by bustling city. This area is one of the finest remaining examples of the original Rio Grande cottonwood forest.
On the west side of the road is the Corrales acequia, an irrigation ditch first dug in the early 1700's. Between the river and the acequia, this region sees a lot more water than most of New Mexico. The Corrales Bosque was annexed by the Village of Corrales in the 1970's to preserve the area as a nature preserve. The 400 acres of the Bosque stretches out for about ten miles beside the river, providing habitat for more than 180 species of migratory and nesting birds. As a nature preserve, there are trails through the Bosque for walkers, joggers, horseback riders and bicyclists. Many folks also come to fish and bird watch.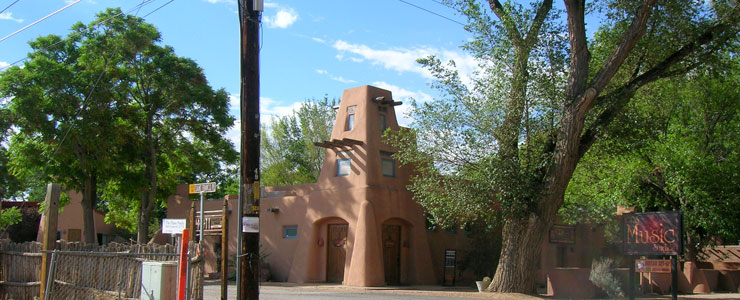 Modern commercial architecture in Corrales
Native Americans were farming in this area as long as 1300 years ago. When the Spanish arrived, this particular area (106,274 acres to be precise) was given to Corporal Francisco Montes y Vigil in 1710 for his role in the reconquest of New Mexico (after the Pueblo Revolt of 1680). The law required that he live on the grant but he couldn't, so in 1712 he sold it to Captain Juan Jose Gonzales Bas who built the extensive corrals that the property was eventually named for.
In the 1860's, Italian and French families began buying land and settling in the area. They brought grape vines with them and began the long process of turning Corrales into the wine-making center it is today.
Along this route you will also find the historic structures of San Ysidro Church and Casa San Ysidro (across the street from the church). Both of these buildings are great examples of traditional Hispanic New Mexican architecture.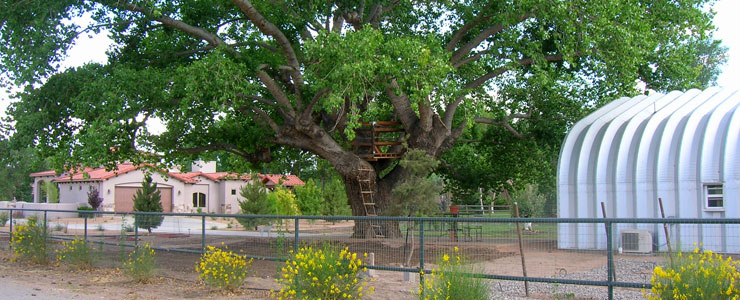 A bit of local architecture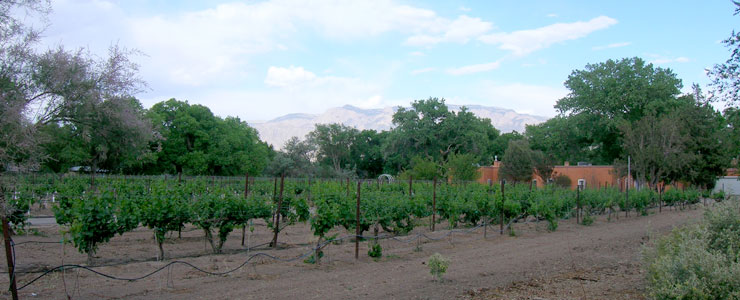 A small winery must be near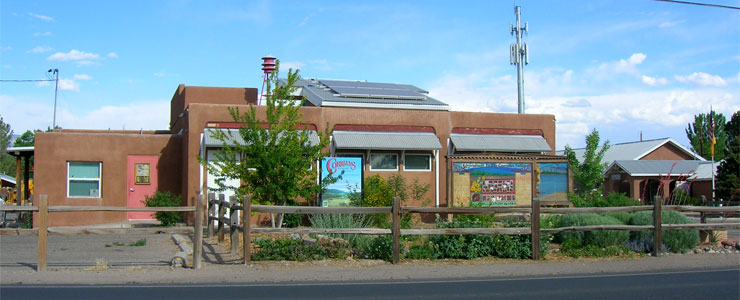 Corrales Municipal Center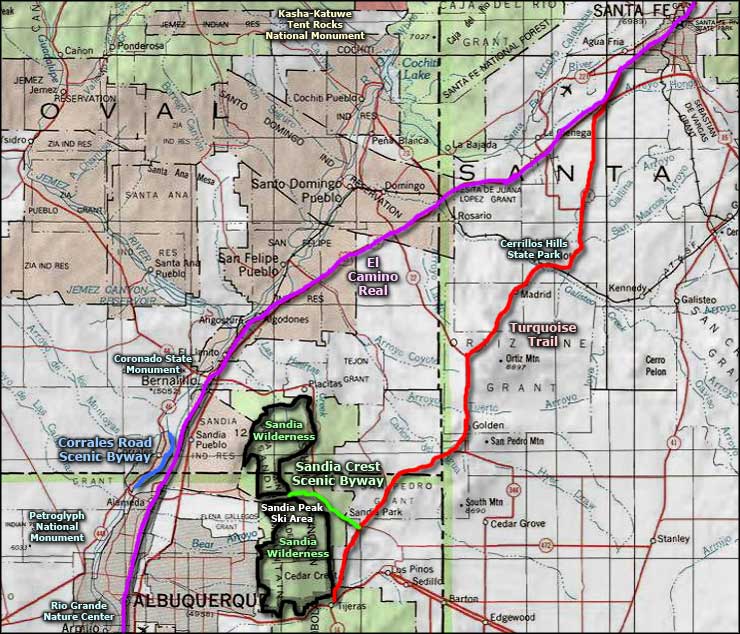 Related Pages
Map courtesy of National Geographic Topo!