Cerrillos Hills State Park
Cerrillos Hills State Park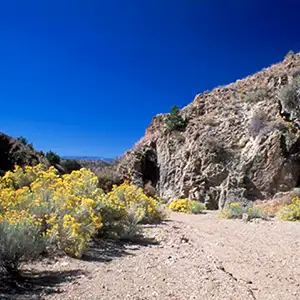 Cerrillos Hills State Park is a relatively new state park, New Mexico's 35th. It's a year-round day-use only park. This is a place where you can visit the sites of turquoise mines that have been worked for more than 1,100 years. In the late 1800's, large lead deposits were found in the area but distinctive Cerrillos turquoise is what still gets the most attention around here (although no digging is allowed in the park).
Cerrillos Hills State Park contains 1,116 acres and offers several trails for hikers, mountain bikers and horseback riders. One five-mile trail leads past most of the old turquoise diggings. The park is managed in a cooperative manner as Santa Fe County still owns the land but New Mexico State Parks deals with administration.
To get there: the easiest way is to take New Mexico Highway 14 (the Turquoise Trail) to the village of Los Cerrillos. Make the turn west into the town where all the signs are and then follow the signs through town to the parking area on County Road 59. You can also go cross-country from Interstate 25 by exiting the highway at Waldo Canyon and following the dirt road east for about eight miles to the village of Cerrillos. Turn north at the railroad tracks and follow that road to the parking area. However, this second route is far less dependable: if it's rained any in the last few weeks you might not make it.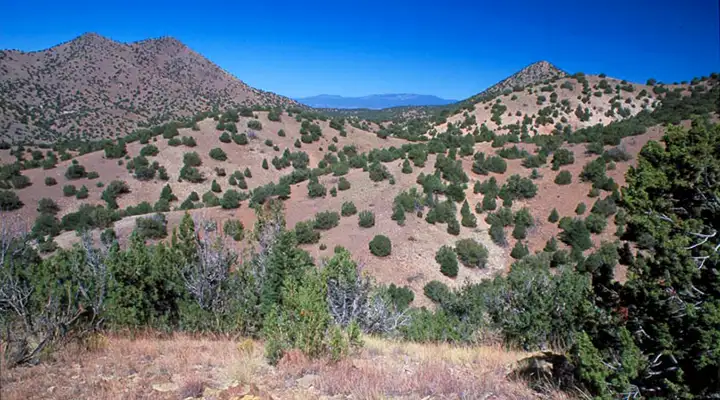 In Cerrillos Hills State Park
Cerrillos Hills State Park
37 Main Street

, PO Box 460,

Cerrillos

,

NM

87010
505-474-0196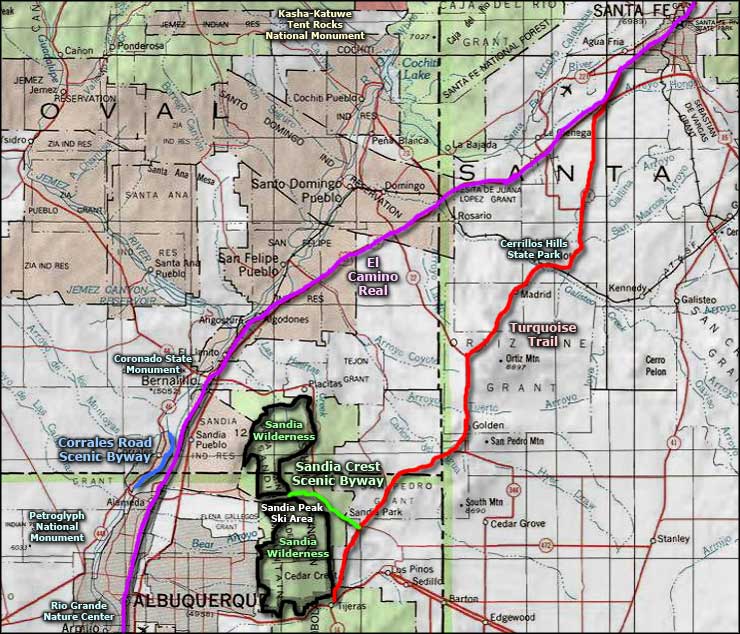 Related Pages
Map courtesy of National Geographic Topo!