White Rock Range Wilderness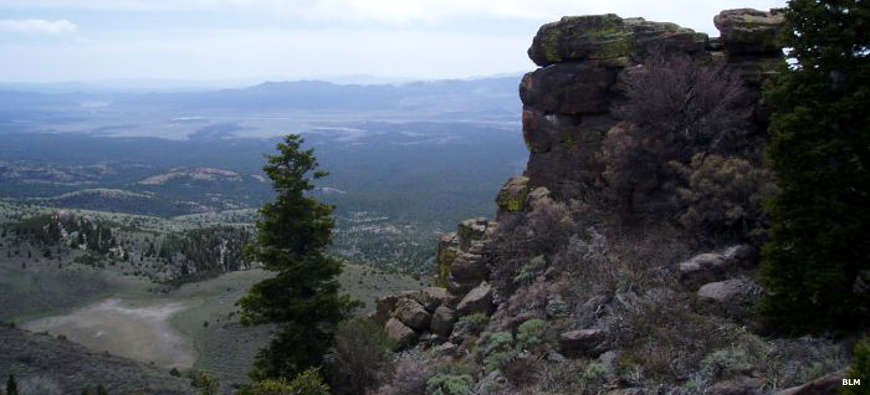 White Rock Range Wilderness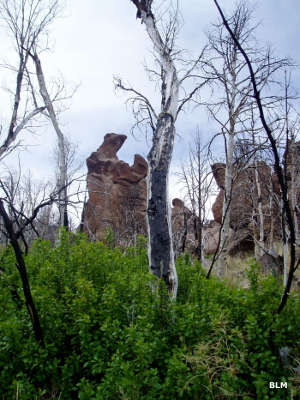 The White Rock Range Wilderness encompasses 24,413 acres in eastern Lincoln County against the Nevada-Utah border. This is a seldom visited mountain range with many side canyons and drainages dissecting the generally north-south trending range.
White Rock Peak (9,146') lies near the north end of the wilderness with a high, wind-swept plateau stretching off to the south. The plateau is covered with a great stand of aspen interspersed with pockets of white fir. You'll find numerous springs and 2 intermittent high mountain lakes supporting some beautiful grassy meadows and lush riparian areas up there. Among the trees you'll come across colorful volcanic boulders and eroded mounds of volcanic ash and columns that rise above the tree cover. The lower foothills are treed with sagebrush, juniper, pinons and scattered Ponderosa pines.
The area is very remote and carries a good population of elk, mule deer, mountain lion, coyote and blue grouse.
Access to the White Rock Range Wilderness is via the Mt. Wilson Backcountry Byway, east from either Pioche or Pony Springs.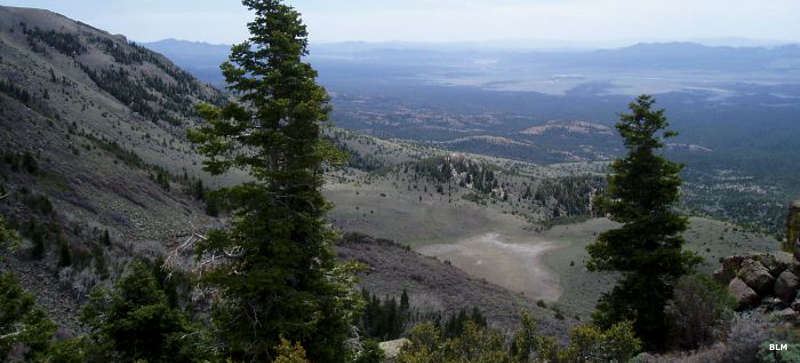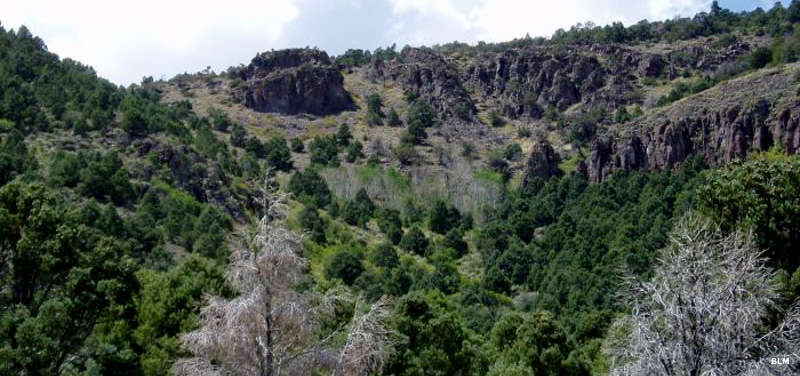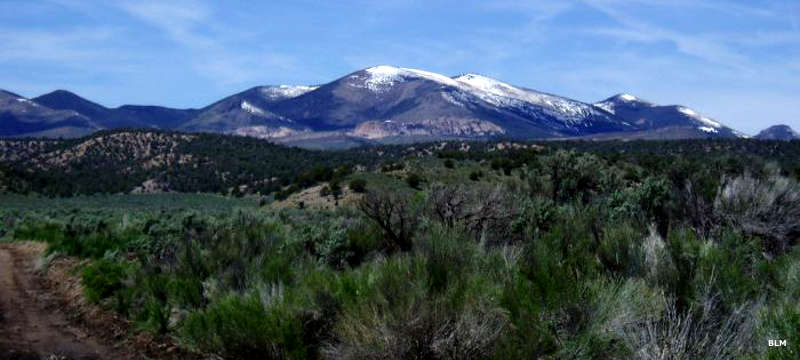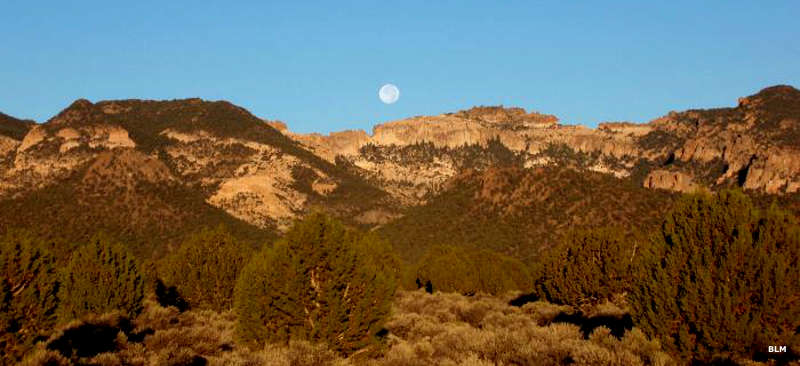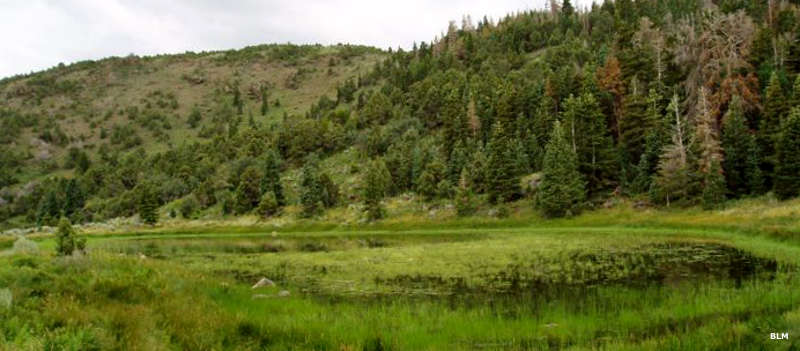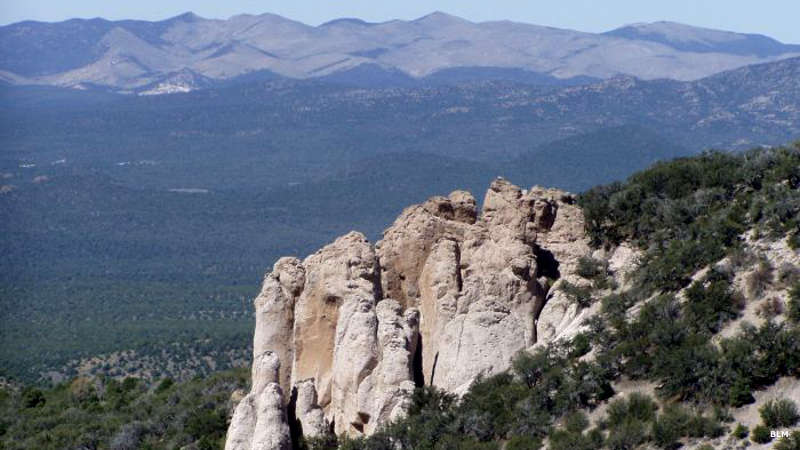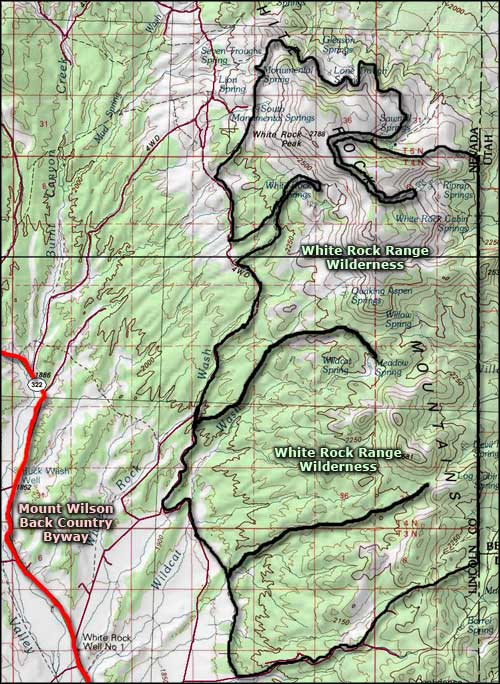 White Rock Range Wilderness
Ely Field Office -

Bureau of Land Management
702 North Industrial Way, HC 33 Box 33500

,

Ely

,

NV

89301
775-289-1800
Photos courtesy of the Bureau of Land Management
Map courtesy of National Geographic Topo!
Related Pages
Map courtesy of National Geographic Topo!