Fortification Range Wilderness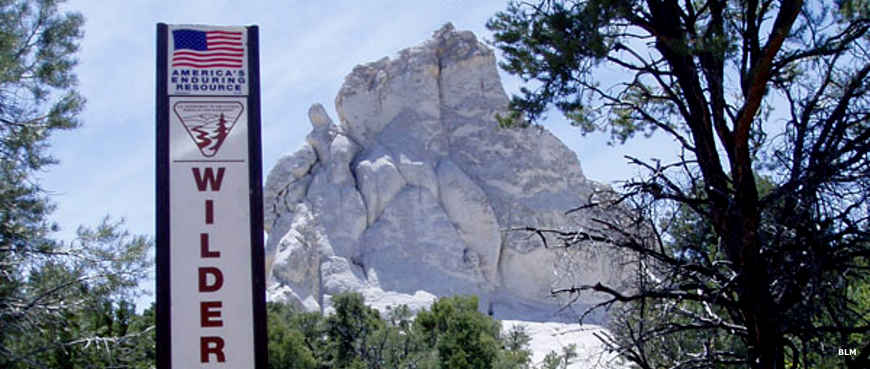 Fortification Range Wilderness
The Fortification Range Wilderness encompasses some 30,656 acres in northern Lincoln County. The 13.5-mile-long Fortification Range is a low mountain range that is made up almost entirely of volcanic materials (breccia and tuffs). While the north end of the range is very rugged, having been eroded over the millenia into massive rock outcroppings and sheer cliffs, the southern part of the range is a series of gentle ridges. Elevations in the Fortification Range Wilderness range from 6,150' to 8,268'.
The range was named for a spectacular natural amphitheater at the head of Cottonwood Canyon which is formed by the huge rock formations and cliffs. The northern section of Fortification Range Wilderness is covered with scattered pinon, juniper, Ponderosa, cottonwood and aspen while the southern portion is lower in elevation and carries a dense forest of pinon and juniper. Wildlife in the area includes mule deer, mountain lion, coyote, pronghorn antelope and several different species of raptors.
To get to Fortification Range Wilderness: 19 miles south of the intersection of US 93, 6 and 50, on US 93 you'll turn east on County Road 47. Shortly, that road will merge with County Road 457, which runs along the eastern boundary of the wilderness (which is actually set back 100' from the road). Just a short walk southwest from the road will take you into an area of beautiful white spires and multi-hued pink erosion-sculpted rock formations.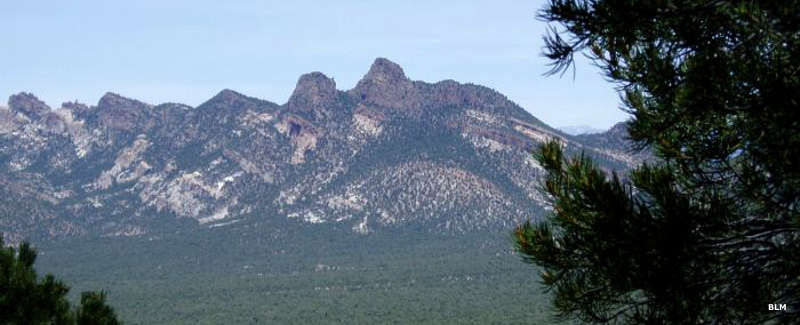 In the Fortification Range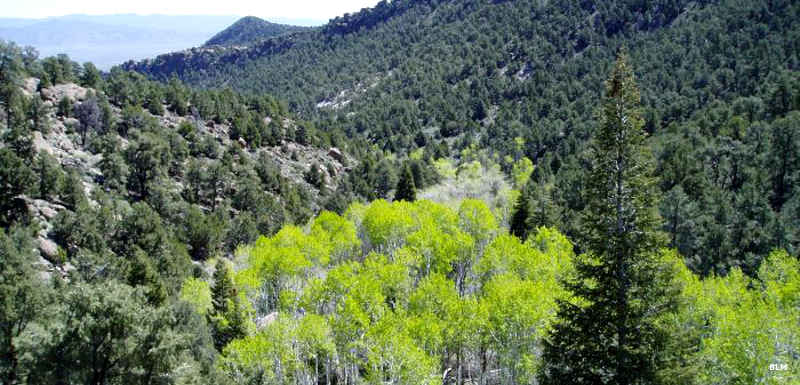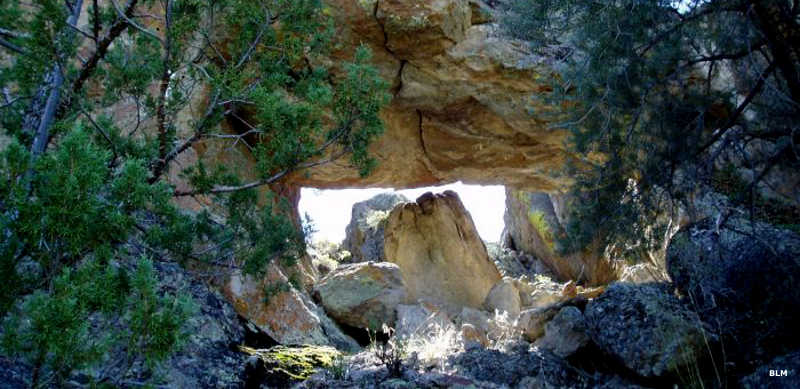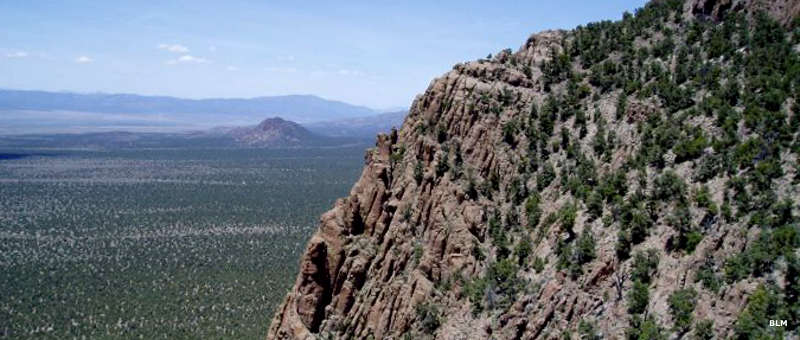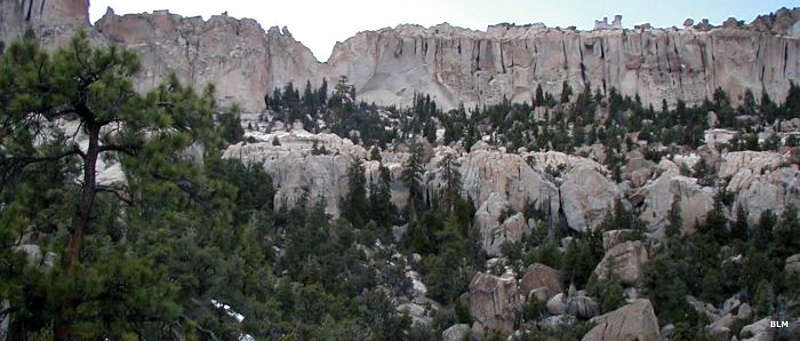 The Amphitheater area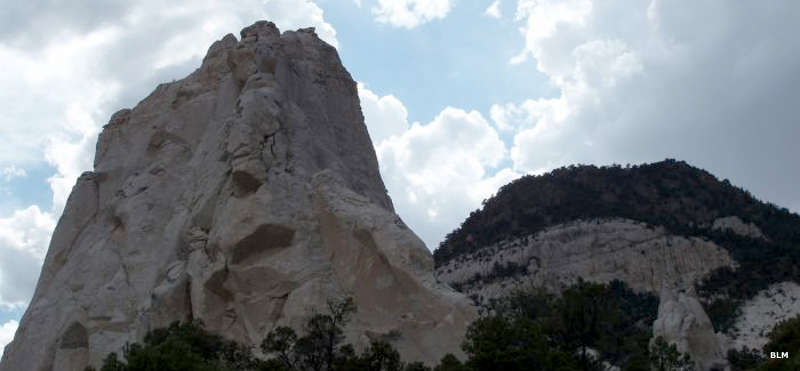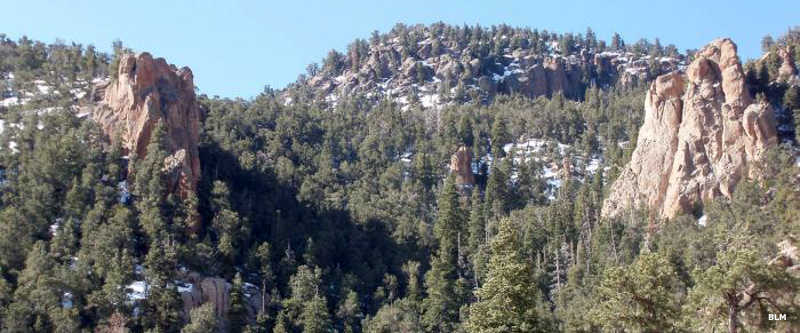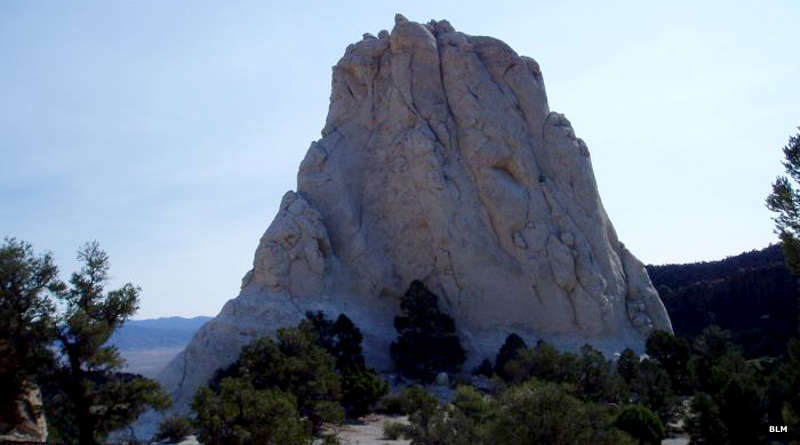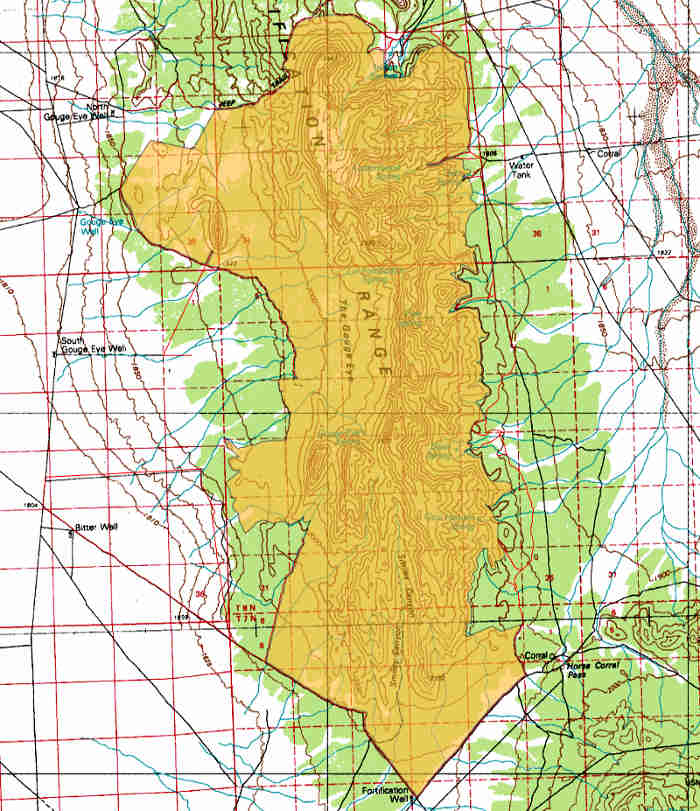 Fortification Range Wilderness
Ely Field Office -

Bureau of Land Management
702 North Industrial Way, HC 33 Box 33500

,

Ely

,

NV

89301
775-289-1800
Photos and map courtesy of the Bureau of Land Management
Related Pages
Map courtesy of National Geographic Topo!