Kershaw-Ryan State Park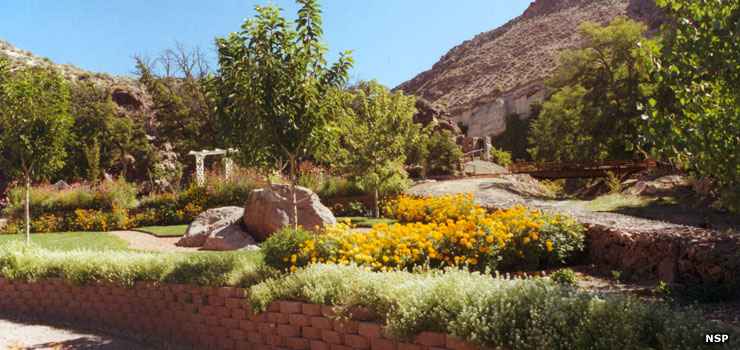 Kershaw-Ryan State Park
Facilities & Amenities
Camping
RV Dump Station
Max. RV size: 30'
Flush Restrooms
Picnicking
Group Picnicking
Trails
Nature Study
Pets allowed
Kershaw Canyon was named for the folks who homesteaded the canyon in the 1870's: Samuel and Hannah Kershaw. They cultivated a lush garden of trees, grassy lawns and grape vines between the steep walls of this colorful and scenic canyon. In 1904, they sold the property to James Ryan of Caliente. The Ryan family in turn made "Kershaw Gardens" into a public park in 1926. Kershaw-Ryan State Park was birthed by the state in 1935. The CCC developed a wading pond, picnic sites, campground, water system, trails and restrooms over the next few years. Then 2 successive flash floods in 1984 washed away nearly everything.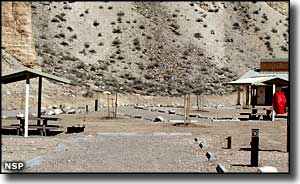 These days, Kershaw-Ryan State Park offers a 15-site campground with central restrooms, showers and an RV dump facility. There are picnic tables and grills scattered among the stands of oak at the top of the park and along Rattlesnake Canyon. There are also two group picnic areas available by reservation for up to 60 people each. There are three developed hiking trails at Kershaw-Ryan State Park, too: the Rattlesnake Canyon Trail (1/2 mile long), the Horsespring Trail (1/2 mile long) and the Canyon Overlook Trail (one mile long).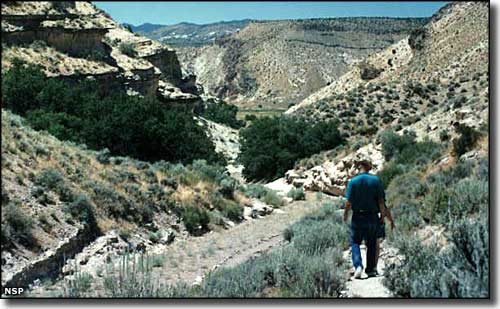 Hiking one of the trails at Kershaw-Ryan State Park
Kershaw-Ryan State Park
Nevada State Parks
Photos of Kershaw-Ryan State Park courtesy of Nevada State Parks
Related Pages
Map courtesy of National Geographic Topo!