Stump Pass Beach State Park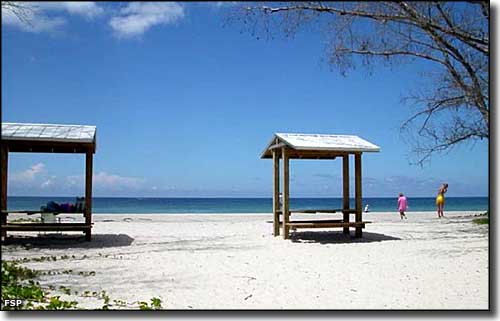 Picnic pavilions along the beach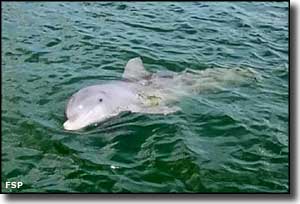 Stump Pass Beach State Park is a 245-acre park, composed of three barrier islands and the protected channels between them in the southwest corner of Charlotte County. On one side is the Gulf of Mexico, on the other is undeveloped coastline. This is a remote and secluded beach where the water is warm enough to swim in all year round. In this location, the shelling is excellent during the winter with seashells and shark teeth washing up along the mile-long white sand beach.
Stump Pass Beach State Park offers restrooms, showers and picnic tables. There is also a 2-mile nature trail. In the summer, rangers lead nature walks along the beach and turtle walks in the evenings (loggerhead and green sea turtles often nest on this beach in June and July).
Stump Pass Beach State Park is located at the south end of Manasota Key. Get off Interstate 75 and go to Englewood. Cross the Tom Adams Bridge on Beach Road. Stay on Beach Road until the road forks, then stay left and follow Gulf Road to the park entrance at the end of the road. This is a day-use only park, open from 8 am to sunset every day of the year. Admission fees: $3 per vehicle to a max of 8 occupants. You'll want exact change because you'll be paying into an honor box. Fees quoted are subject to change.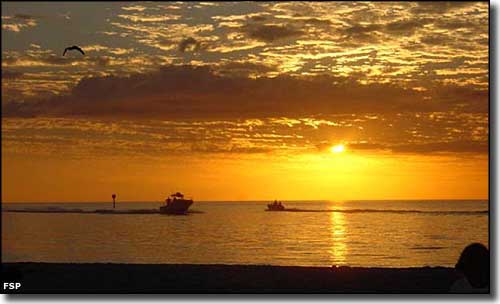 Sunset at Stump Pass Beach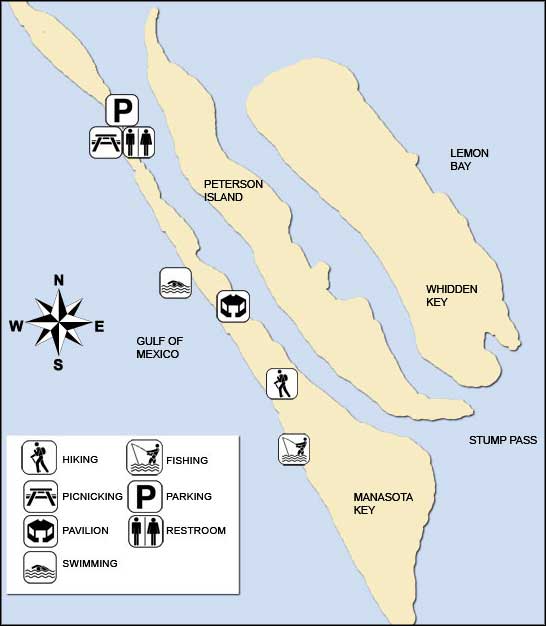 Stump Pass Beach State Park
Photos courtesy of Becky and Sandy, Florida State Parks
Map of Stump Pass Beach State Park courtesy of Florida State Parks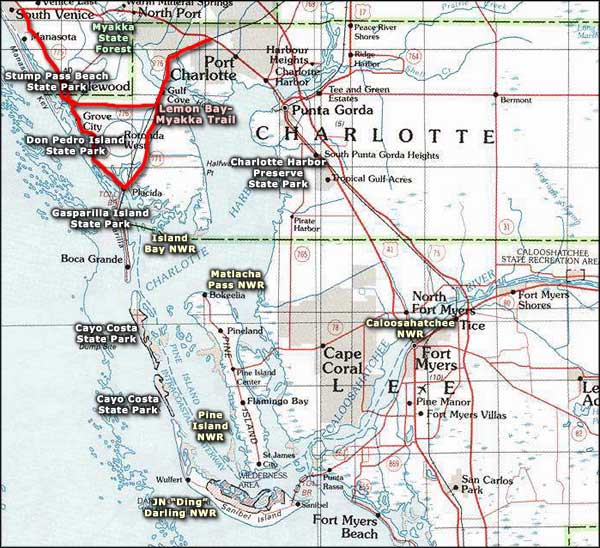 Related Pages
Area map courtesy of National Geographic Topo!