Walsenburg, Colorado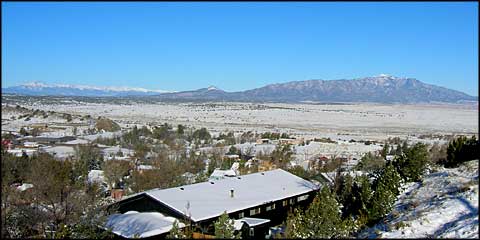 Looking north from above downtown Walsenburg
, Greenhorn Mountain on the right,
Sangre de Cristo Mountains on the left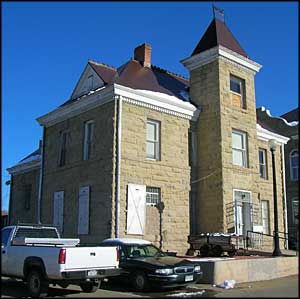 Walsenburg is the county seat of Huerfano County. Located between exits 49 and 52 on the I-25, Walsenburg also sits astride US 160, the primary east-west route in Southern Colorado. The town is just east of La Veta Pass, gateway to the San Luis Valley and Great Sand Dunes National Park.
Walsenburg was originally settled as La Plaza de los Leones in 1852 but is named after Fred Walsen, a businessman who settled here about 1870. It was Fred who opened the first coal mine in the county just west of town in 1876. Walsen Mine was the largest and most productive coal mine in Huerfano County. During the latter half of the 1800's and early 1900's, this area produced over 500 million tons of Black Diamonds from various mines in the county. According to some historic references, the population of the county reached as high as 20,000. The mines became "nonproductive" when Colorado began to enforce the state's mining safety regulations and with the development of oil and natural gas as the fuels of choice. Today, the "Black Diamond Jubilee Festival" celebrates the days when "Coal was King" in Huerfano County.
Walsenburg has two museums, a municipal swimming pool and a 9-hole municipal golf course. Just west of the golf course is Lathrop State Park which has lakes for swimming, boating, windsurfing, and fishing. The Spanish Peaks Regional Health Center and VA Nursing Home are just across the road from Lathrop SP.
The San Isabel National Forest is south and west of town, around the Spanish Peaks and the Sangre de Cristo Mountains. North of town Greenhorn Mountain and most of the Wet Mountains are also part of the National Forest. Due south about 10 miles are the Black Hawk State Trust Lands. (The photo to the above-left is the original Walsenburg jail, now the Walsenburg Mining Museum.)
After assassinating Jesse James, Bob Ford ran a saloon and gambling house in Walsenburg for several years before he moved on to Creede when the silver mining boom happened over there. His house at 320 West 7th Street in Walsenburg still stands.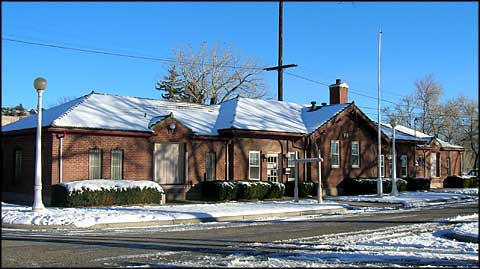 The old Walsenburg Train Depot, now the Chamber of Commerce-Tourism Info Center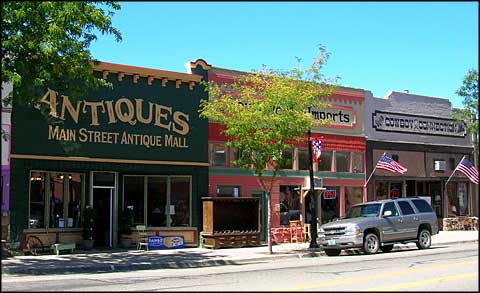 New businesses happening in Walsenburg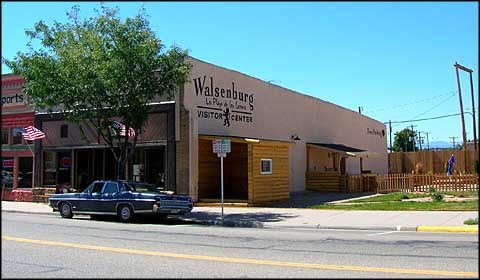 The Outdoor Visitor's Center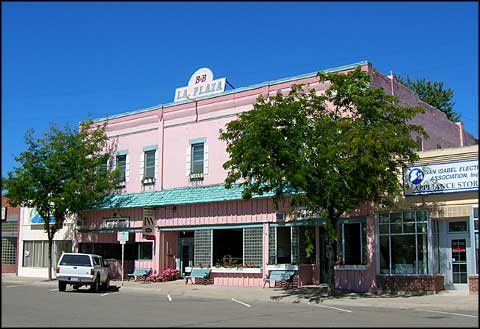 La Plaza Inn on 6th Street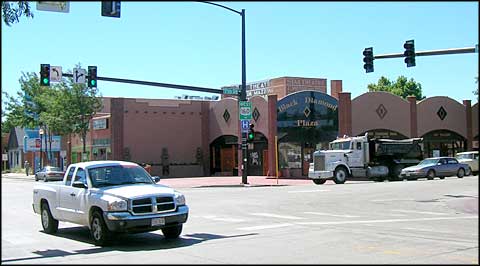 The corner of 7th and Main - US 160 heads west from here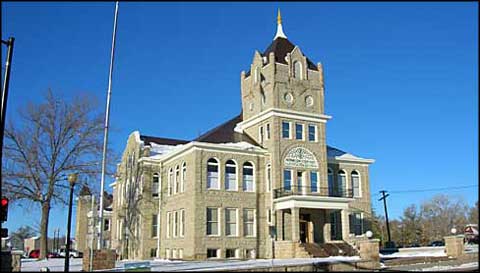 Huerfano County Courthouse, built in 1904

The Spanish Peaks from Walsenburg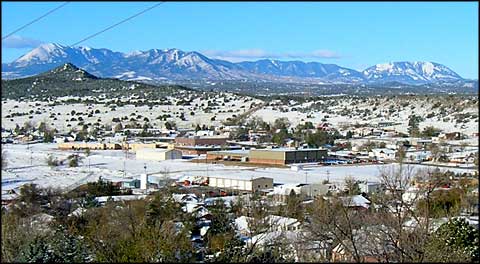 The view west from Walsenburg