Huerfano County, Colorado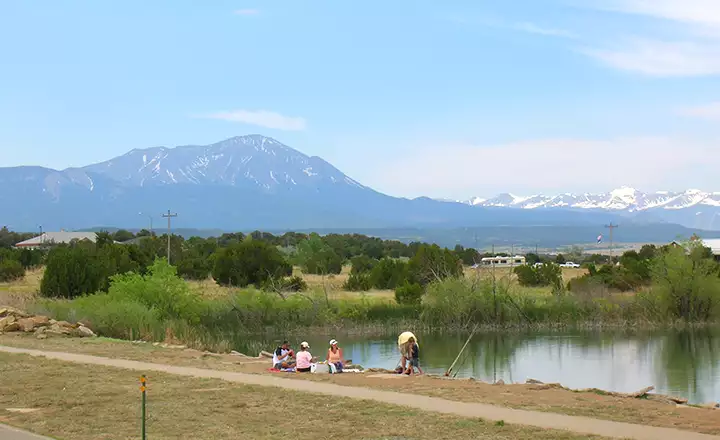 A good day for fishing...
Huerfano County is located in south central Colorado, east of the Sangre de Cristo Mountains, south of the Wet Mountains and Wet Valley, north of the Spanish Peaks, and stretching eastward to the rim of the Arkansas River Valley.
Huerfano County was one of the original 17 counties when Colorado became a state in 1876. At that time it included parts of what are now Huerfano, Las Animas, Otero, Bent, Costilla, and Pueblo Counties. As the state population grew, the county was carved up.
The word "Huerfano" (War-fe-no) is Spanish for "orphan". It references the lone volcanic butte 7 miles north of town and just east of the I-25. The county and the Huerfano River are named after the butte. Huerfano County contains 1,591 square miles of land and 2 square miles of water. The county seat is Walsenburg.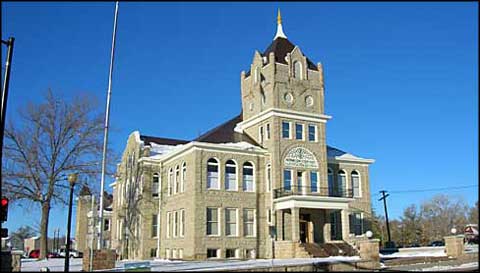 Huerfano County Courthouse in Walsenburg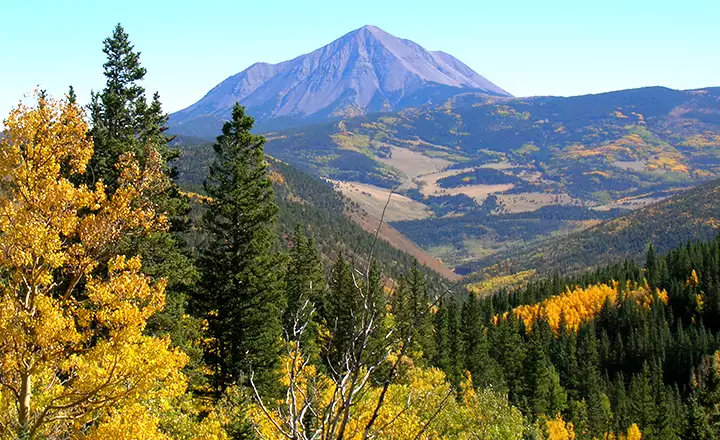 The West Spanish Peak from near Bear Lake