Cuchara, Colorado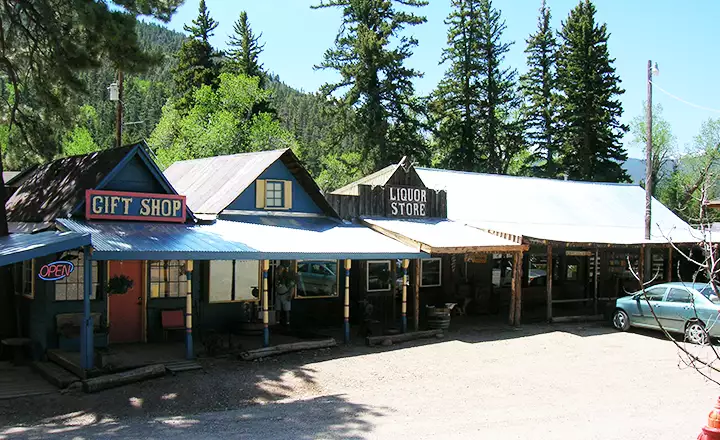 Some of the retail shops in downtown Cuchara
Cuchara, Colorado is situated on the eastern slopes of the Sangre de Cristo Mountains in the heart of the Cucharas River Valley. The town is surrounded by the San Isabel National Forest with all its lakes, mountains and wilderness. On the east side of town is the West Spanish Peak. The Cuchara River flows along the edge of town.
Just south of town is the Cuchara Mountain Resort, a family-oriented ski area. While it has been closed for several years, there seems to be no shortage of folks who want to buy it and open it again. And when it's open, it's a really nice, little ski slope.
Update, 2011: The ski area has a new owner who says he will have the slopes open again for the 2011-2012 season. I hope he's right...
Update, 2012: Didn't happen. Not looking good for next winter either.
2022: A dead issue.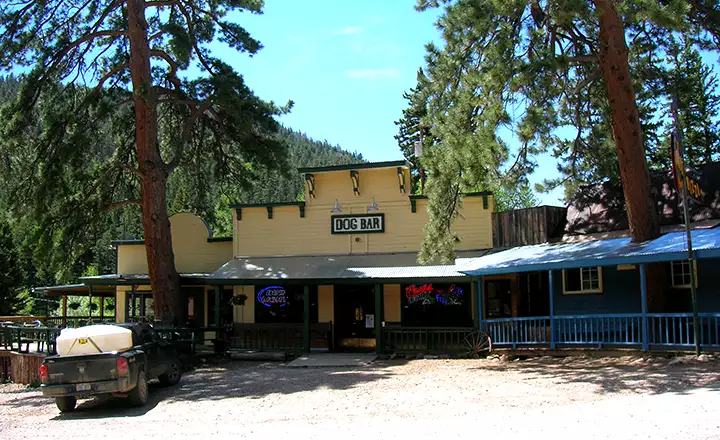 One of Cuchara's more famous landmarks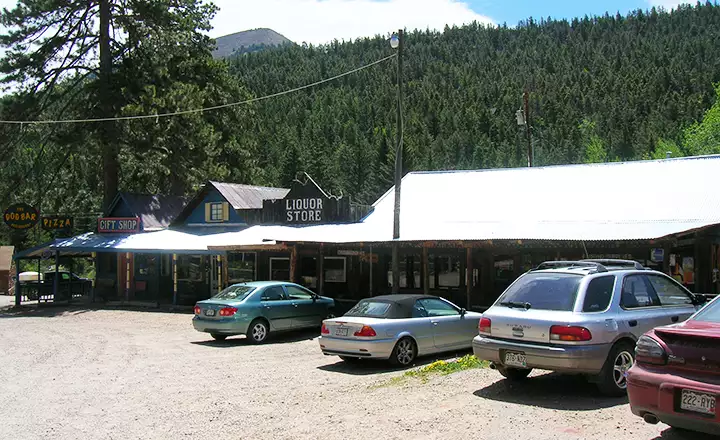 Up the street from the Dog Bar
As you go south out of Cuchara on Highway 12, the Scenic Highway of Legends, you will find some of the most spectacular aspen groves and wild iris fields in Colorado. At the bottom of the big uphill, you pass over the Cuchara River where it comes out of the valley leading up to Bear Lake and Blue Lake. You turn a hairpin turn and then the highway goes more aggressively uphill as it winds slowly through several switchbacks until it finally opens out at the top of Cuchara Pass, elevation 9,995'. Here is where Forestry Road #46 goes east and crosses Cordova Pass on the shoulder of the West Spanish Peak and continues eastward through the Apishapa Arch, Gulnare and Aguilar to the I-25. At the top of the Pass, you can easily see the uplifted lines of the original breaks in the Earth's surface that resulted from the fault-block uplift of the Sangre de Cristo's.
About 8 miles south of Cuchara Pass is North Lake State Wildlife Area, a trophy fishing area. A little further south is Monument Lake Park, a full service facility on the shores of Monument Lake.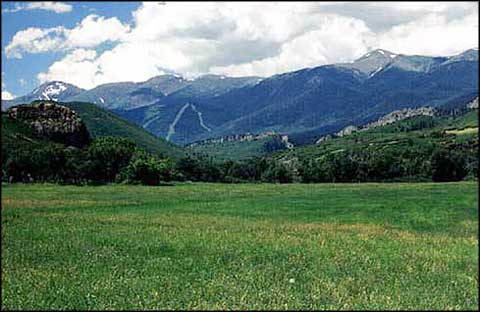 Looking toward Cuchara from downstream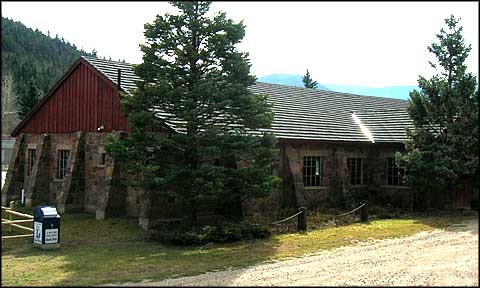 The Cuchara Community Center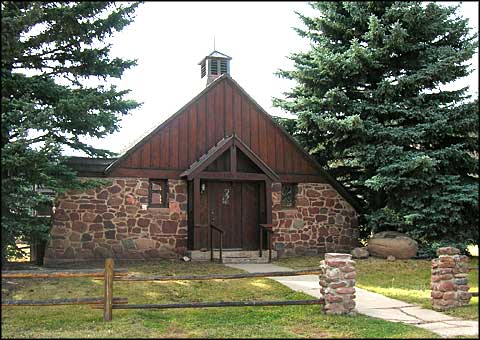 Cuchara Community Chapel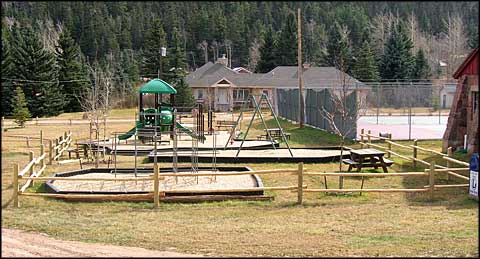 Cuchara Community Center Playground and Tennis Courts