Neota Wilderness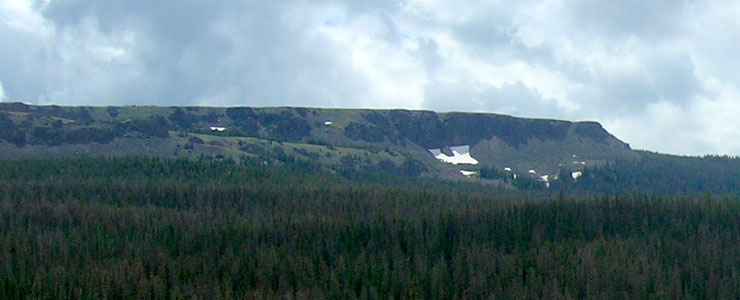 Iron Mountain in Neota Wilderness
The 9,924-acre Neota Wilderness is located on Arapaho-Roosevelt National Forest with Rocky Mountain National Park to the south, Comanche Peak Wilderness to the east and Rawah Wilderness to the northwest. Elevations vary between about 10,000' and 11,896'.
Neota Wilderness was established to preserve and protect a series of flattened granite ridges unusual in the steep-sided Rockies. If you climb to the summit of Iron Mountain (12,265') just southwest of the Neota boundary, the entire wilderness area will be laid out below you.
There are 3 main drainages on the property: Neota, Trap and Corral Creeks. As the higher elevations hold snow for a long time here, these creek valleys tend to stay very wet in the warmer months. Reintroduced moose have done very well among the bogs, marshes, sedges and willows of the Neota creeks. There's also the usual assortment of black bear, elk, deer, mountain lion and bobcat in these woods. Technically there are 1.5 miles of trail on the property but none of it sees any kind of maintenance.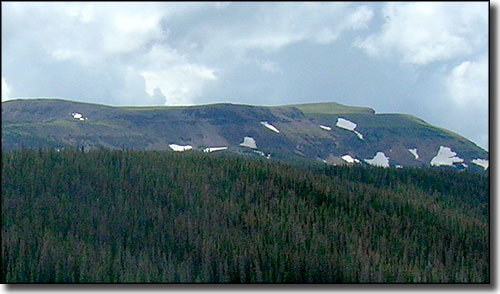 Flat Top Mountain in the Neota Wilderness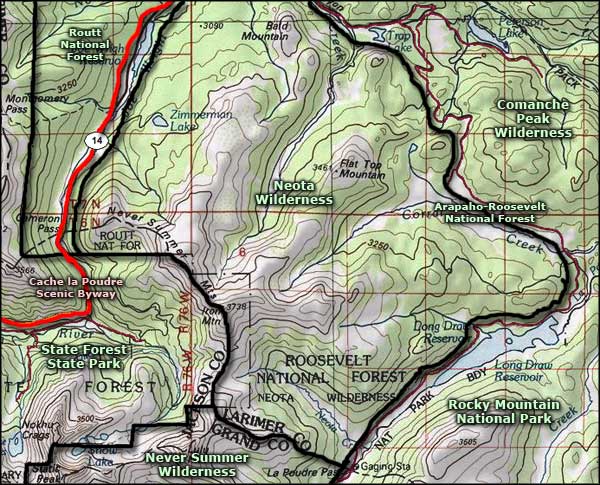 Neota Wilderness
Arapaho-Roosevelt National Forest -

US Forest Service
2150 Centre Avenue

, Building E,

Fort Collins

,

CO

80526
970-295-6600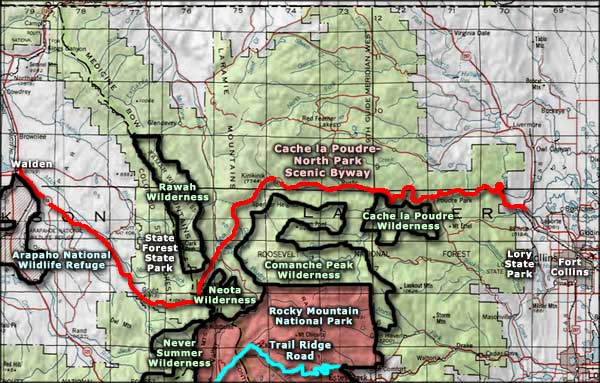 Related Pages
Map courtesy of National Geographic Topo!