Morrison, Colorado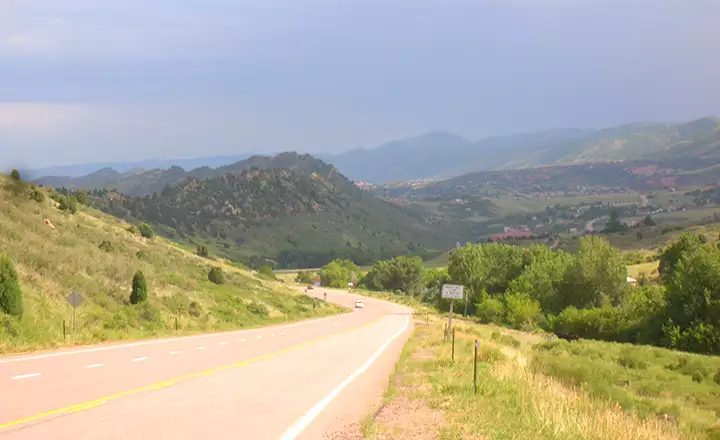 The setting of Morrison
Morrison is named after George Morrison, a stonemason, builder and businessman. He moved to the area in 1859 and in 1874, platted the town that bears his name. He also developed a large rock quarry at the end of the Dakota hogback near Morrison and used the rock he quarried there in the construction of a number of notable buildings in the area. Some of his stone is included in Brown palace and Denver's Union Station.
In 1877, Arthur Lakes discovered the fossils of several dinosaurs near Morrison. Eventually, the layer of sedimentary rock where he discovered those fossils came to be known as the "Morrison Formation." The Morrison Formation has yielded a large amount of the data we know of the dinosaur ages. A number of sites displaying fossilized dinosaur tracks are also in the area.
Morrison is home to the Red Rocks Theater, a beautiful outdoor venue located in the red rocks of the Dakota Formation just north of town.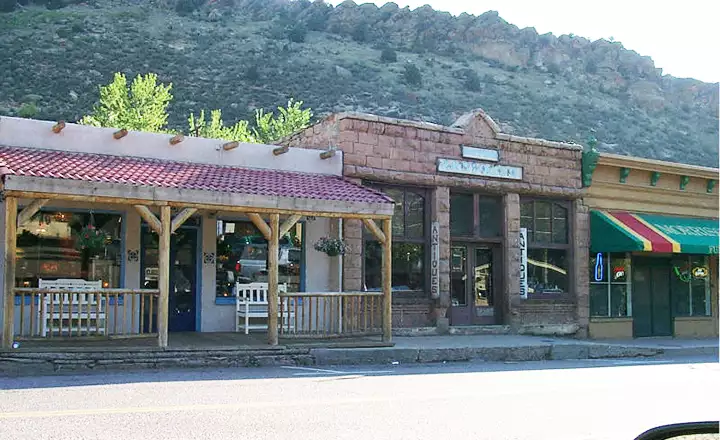 In downtown Morrison