Westminster, Colorado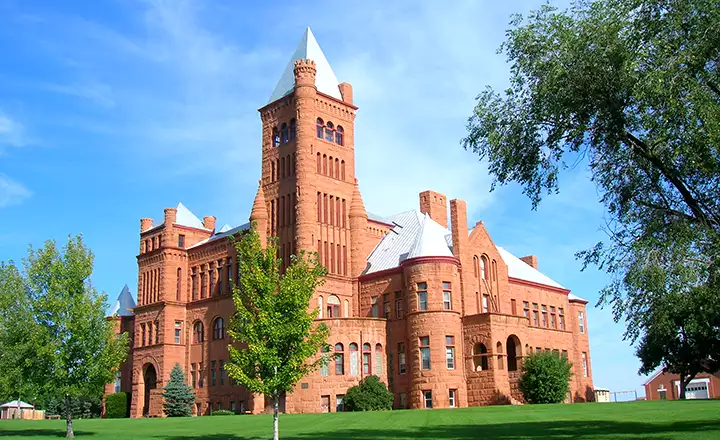 Westminster Castle
The first permanent settler in the area that is now Westminster, Pleasant DeSpain, arrived in 1870. At first, the area was known as DeSpain Junction. Horse breeder Edward Bruce Bowles succeeded at getting the town's first train depot built in 1881. Then C.J. Harris, a real estate developer from Connecticut arrived and began buying up land all around DeSpain Junction. Shortly, the area was renamed Harris, or as some folks called it: Harris Park.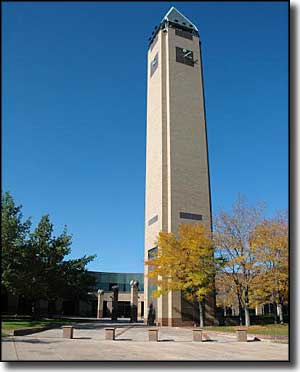 1891 saw construction begin on Westminster Castle, promoted as the "Princeton of the West." The structure was completed in 1893 but didn't open its doors as Westminster University until 1908 because of the Silver Crash of 1893. The first 60 students were enrolled and began classes in September, 1908. Then the Board of Trustees made a decision in 1915 to exclude women from the University. That was kind of silly because within the next 2 years, all the available male students were off fighting World War I in Europe. The University closed its doors in 1917 and was sold to the Pillar of Fire Church for $40,000 on January 31, 1920. On September 7, 1920, the site reopened as Belleview Schools (now Belleview Christian Schools).
In 1911, Harris was incorporated and renamed Westminster in honor of Westminster University. Today, Westminster has grown to where it now straddles the county line between Adams and Jefferson Counties. Westminster is well-known for its excellent trail and open space system. Many of the jogging, biking and hiking trails either lead to or run alongside various water structures (lakes, ponds, irrigation canals, creeks) within the city limits.
In July 2006, Westminster was ranked as the 24th best place to live in the USA by Money magazine.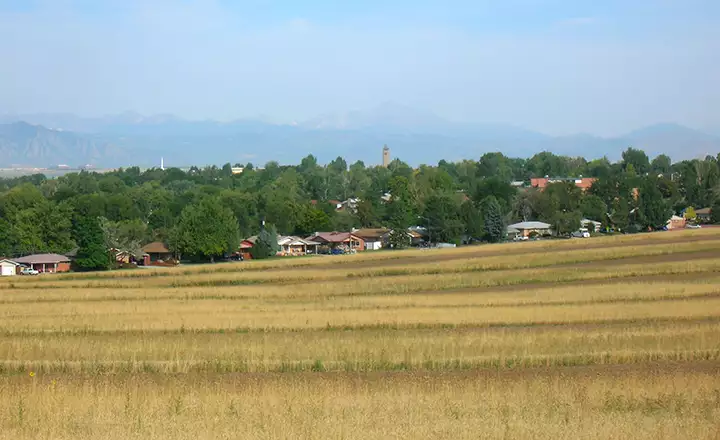 A view northwest in Westminster, Longs Peak in the far background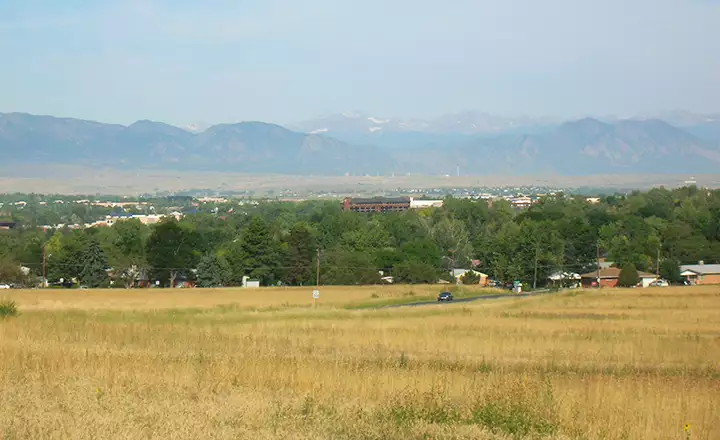 A view west in Westminster, the Continental Divide in the background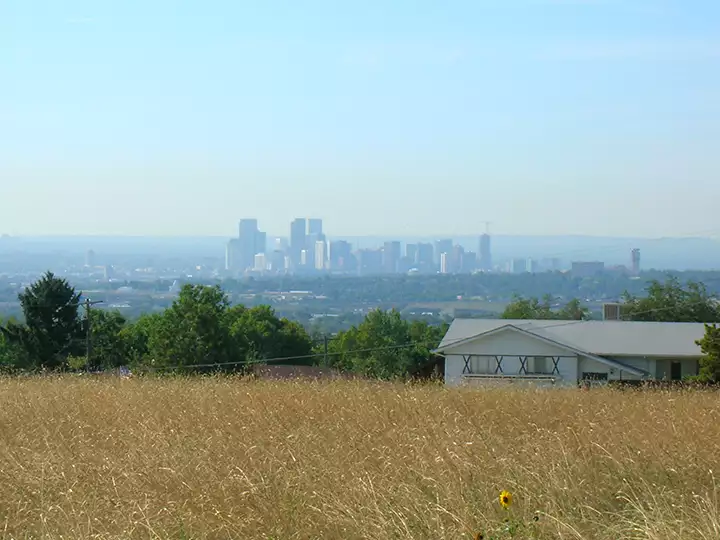 The view south to downtown Denver