Mesa County, Colorado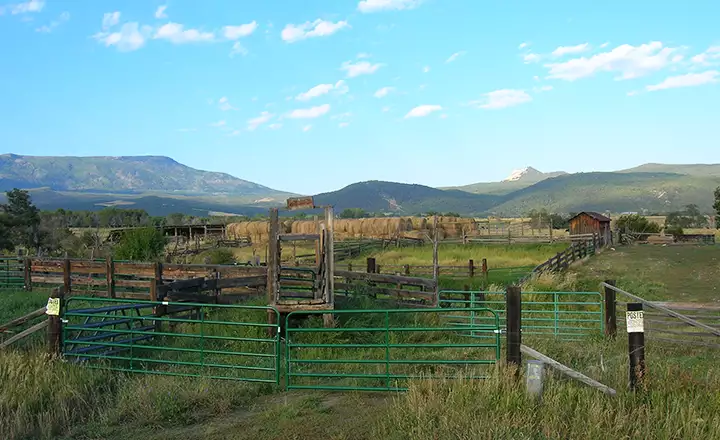 A typical ranch scene
Mesa County is in central-western Colorado, against the Utah border. Elevations here vary from about 4,000' to about 10,500'. The climate ranges from desert to semi-desert to upland. The Grand Valley grows a lot of fruit and vegetables with several nice wineries around the county.
Powderhorn Ski Resort sits up on Grand Mesa and sees a lot of visitors. To get there you're going to have to drive part of the Grand Mesa Scenic Byway into Grand Mesa National Forest. Colorado National Monument (south of Grand Junction) also sees a lot of visitors. Just to the west is McInnis Canyons National Conservation Area and the Black Ridge Canyons Wilderness. North of Grand Junction is Highline Lake State Park and the Dinosaur Diamond Prehistoric Highway turns its southeastern corner here and heads north toward Dinosaur National Monument.
Mesa County contains 3,328 square miles of land and 13 square miles of water. The county seat is Grand Junction. The county is crossed east-to-west (or vice versa) by the Colorado River and the James M. Robb-Colorado River State Park is strung out along the river like a string of pearls.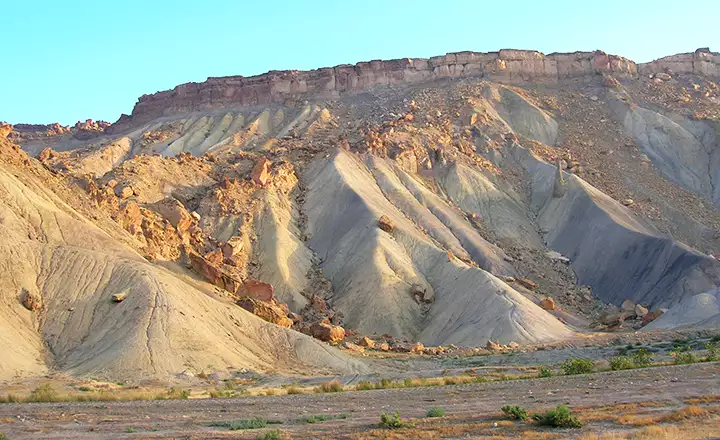 In the Book Cliffs area