Hayden, Colorado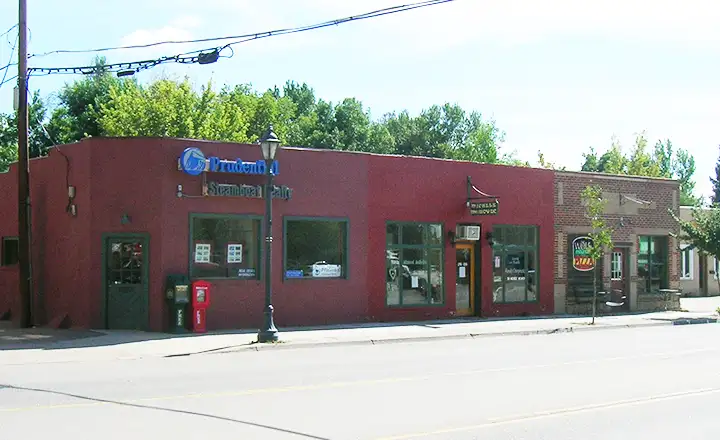 An insurance agent, a dentist's office and a pizza joint on Main Street in Hayden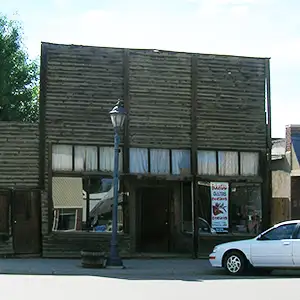 The area where Hayden sits was first settled in 1875 with the townsite being established in 1894 and incorporated in 1906. The town is named for Ferdinand Hayden, head of a survey party for the US Geological & Geographical Survey in the 1860s.
For many years Hayden was a center for coal mining and cattle ranching. In 1913 the Moffat Road of the Denver & Rio Grande Western Railroad was pushed through Hayden on its way to Craig and Salt Lake City. Unfortunately, the railroad only made it 17 miles further to Craig and stopped. An impressive brick train depot was built in Hayden in 1918 and quickly became the central connection point with other towns up and down the Yampa Valley and with far-off Denver.
Today, Hayden is essentially a small cluster of homes and businesses along US Highway 40 in the upper Yampa River Valley. And the old train depot is now the Hayden Historical Museum. Hayden is also home to the Yampa Valley Regional Airport, the primary fly in/fly out commuter airport in the Steamboat Springs area.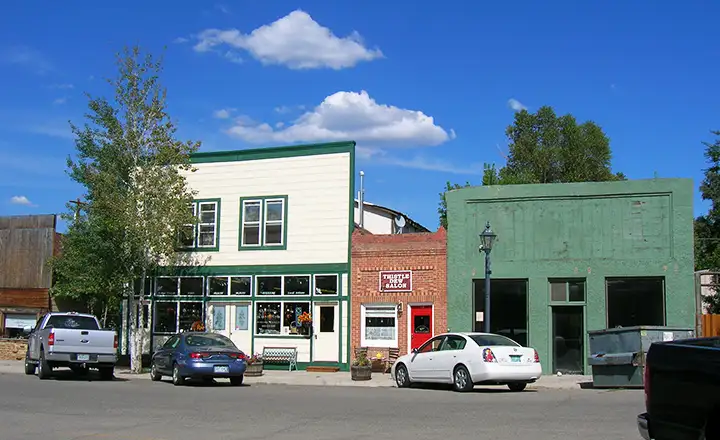 These shops are just off the main road
These shops are next to the main road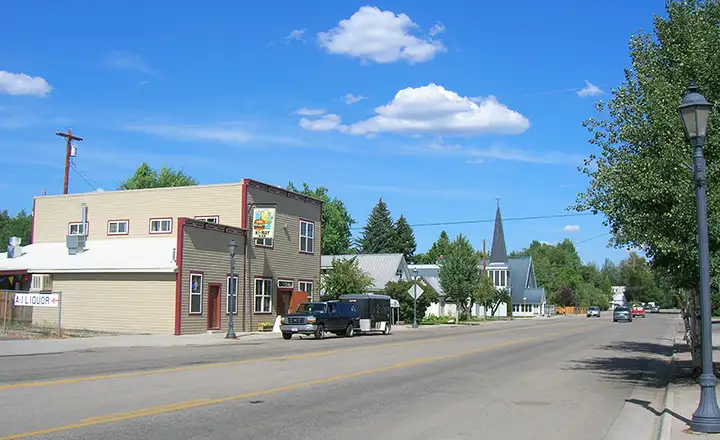 The highway through town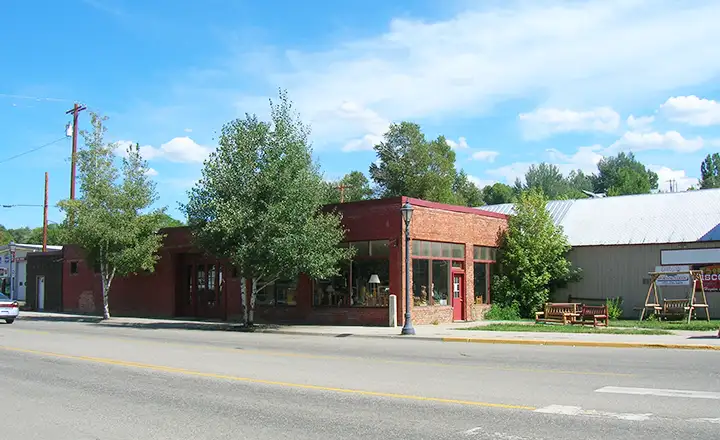 An antique shop on the highway in town