Stagecoach State Park
A summer view at Stagecoach State Park
Stagecoach State Park is centered around the 780-surface-acre Stagecoach Reservoir. The park and reservoir are bounded on the east by Routt National Forest. This is a beautiful year-round destination south of Steamboat Springs that is renowned for its lake and river fishing, boating, picnicking, hiking, camping, snowshoeing and cross-country skiing possibilities. This area is so lush and abundant with wildlife that the Ute and Shoshone tribes have a long history of using the valley for hunting, gathering and making stone implements. French trappers and traders arrived in the early 1700's with cattle and sheep ranchers and miners coming after that. There was a stagecoach line operating through here up until 1907, that's where the name comes from.
Sarvis Creek Wilderness is to the east and Flat Tops Wilderness to the west off the Flat Tops Trail Scenic Byway.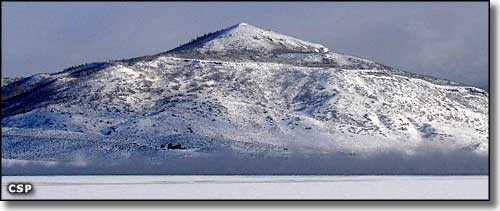 Photos courtesy of Colorado Parks and Wildlife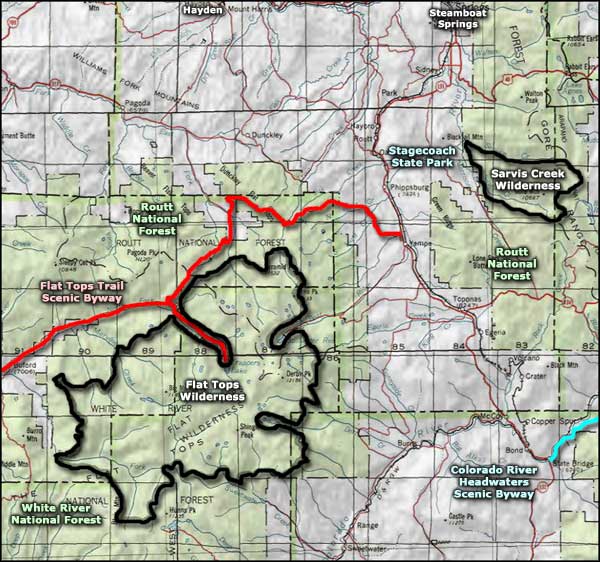 Related Pages
Map courtesy of National Geographic Topo!