Salt Missions Trail Scenic Byway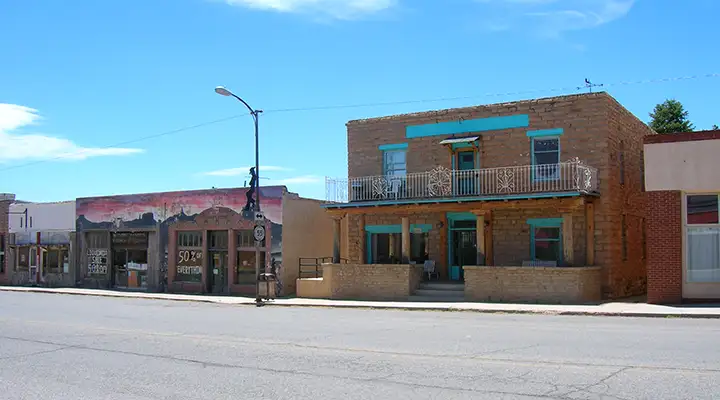 In Mountainair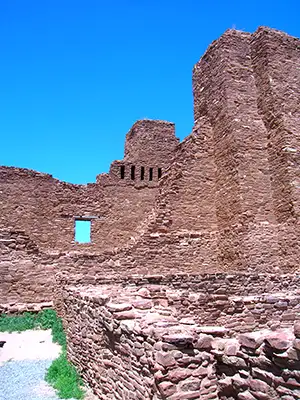 Ruins at Quarai
The Salt Missions Trail Scenic Byway is a 140-mile route, most of it a loop, that explores the Estancia Valley, an area on the eastern side of the Manzano Mountains. At its southern end, the Salt Missions Trail ties together the three units of the Salinas Pueblo Missions National Monument, hence the "Salt Missions" name.
At the northern end of the byway near Tijeras you'll find what remains of Tijeras Pueblo, a large masonry structure occupied from the 1200's to about 1435 CE. Tijeras Pueblo is now on land under the jurisdiction of Cibola National Forest and you can enjoy a self-guided tour of its 80 rooms most days of the year. Tijeras sits in the valley of Tijeras Canyon, a major east/west trade route connecting the Indian pueblos along the Rio Grande with the Apaches and Comanches of the Great Plains.
From Tijeras, one leg of the Salt Missions Trail runs east, sharing the road with Historic Route 66 (signed as NM 333) to Moriarty. From Moriarty, the byway runs south over the plains via New Mexico Highway 41 through McIntosh and Estancia to US Highway 60. At US Highway 60, the route turns southwest to Mountainair, the crossroads where the western branch of the Salt Missions Trail comes to after leaving Tijeras and heading south. This western branch of the route is more forested and mountainous, traveling as it does down the eastern flanks of the Manzano Mountains on New Mexico Highway 55.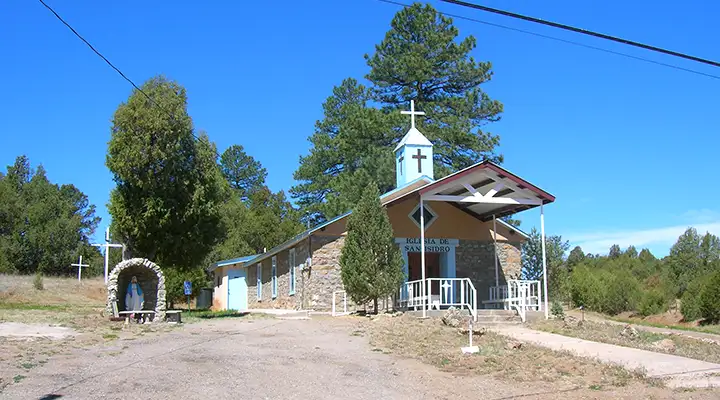 The Iglesia de San Isidro
In Mountainair is the main visitor center for the Salinas Pueblo Missions National Monument. The Quarai ruins are about 8 miles north of Mountainair via NM 55. The Abo ruins are about 9 miles west of Mountainair via US 60. The mission ruins and pueblo at Gran Quivira are about 25 miles south of Mountainair via NM 55.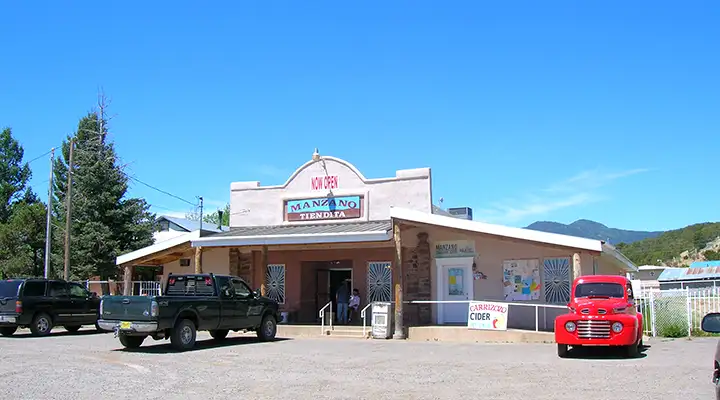 La Tiendita in Manzano
Nearly the entire route of the Salt Missions Trail Scenic Byway is within the Estancia Basin, an area that served as lake bottom until about 10,000 years ago. The lake didn't drain away, it evaporated, leaving large amounts of salt behind. When people arrived and discovered the salt deposits, the area became quite valuable for trading purposes.
Along the western leg of the Salt Missions Trail is access to the Manzano Mountains section of Cibola National Forest with numerous campgrounds, picnic areas, hiking trails, fishing spots and the Manzano Mountains Wilderness. Also, near the Quarai ruins you'll find Manzano Mountains State Park with more camping spots, hiking trails and opportunities for rest and relaxation in a gorgeous setting.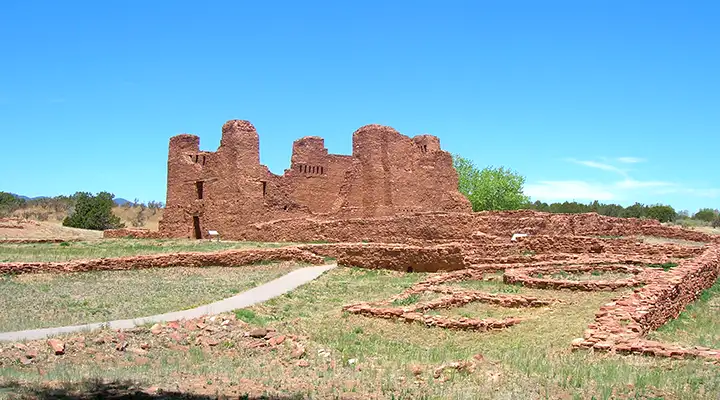 Ruins at Quarai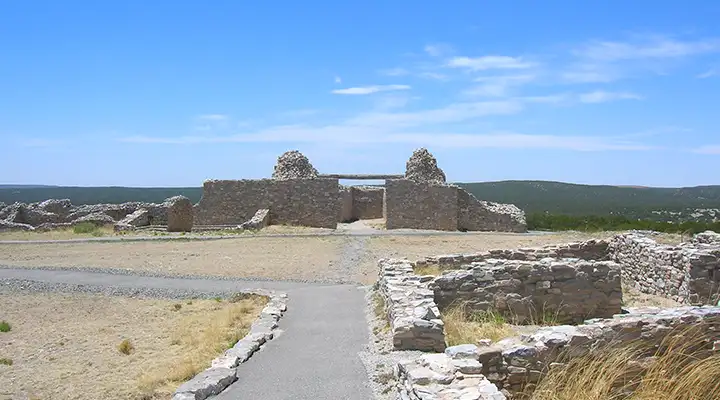 Gran Quivira
Lower photo courtesy of the US Forest Service
Other photos courtesy of TheArmchairExplorer,
CCA-by-SA 4.0 License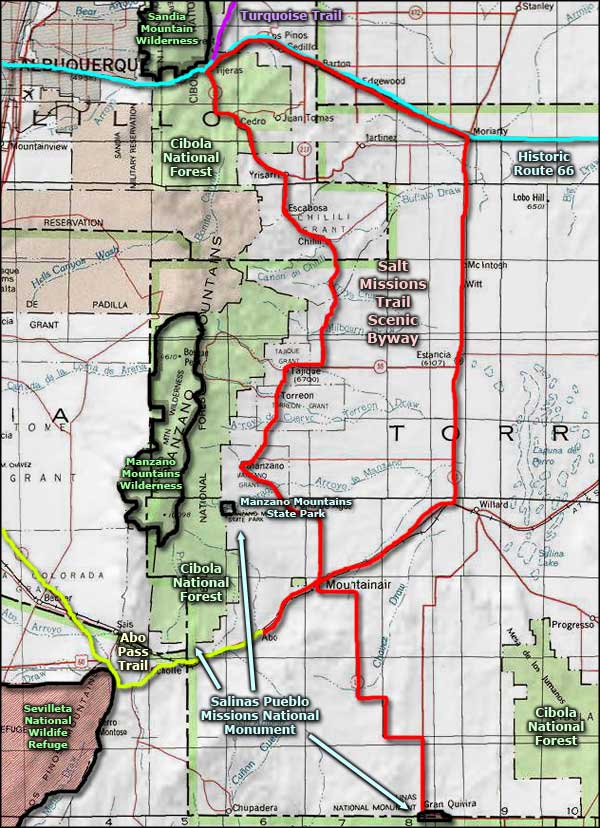 Related Pages
Map courtesy of National Geographic Topo!