Abo Pass Trail Scenic Byway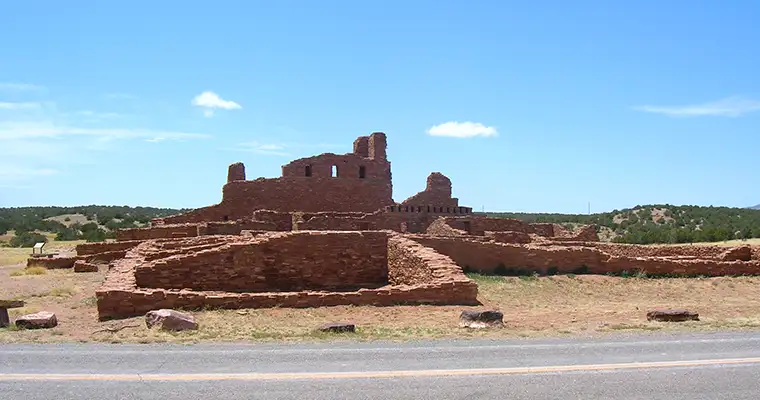 The ruins of San Gregorio de Abo Mission, along the Abo Pass Trail Scenic Byway
The Abo Pass Trail Scenic Byway is a 31-mile route that follows the trade trail first established connecting the Rio Grande Valley with the Salinas Pueblos around 1450 CE. It was this route that the Franciscan missionaries followed when they came to the Salinas Pueblos and started building the mission churches there. History books tell us it was a long-term drought that caused the pueblo peoples to evacuate the area in the 1670's but there is also mention of severe depopulation due to exposure to European diseases the local folks had no immunity to. At any rate, by 1680 there was almost no one living east of the Manzano Mountains.
Today, the Abo Pass Trail connects El Camino Real with the Salt Missions Trail Scenic Byway. It passes through unspoiled countryside offering excellent views of the western flanks of the Manzano Mountains, then rubs up against the edge of Sevilleta National Wildlife Refuge while passing south of the Manzanos through Abo Pass. This is a rural area where the folks still maintain their traditional lifestyles, with some traditions reaching back into the 1700's.
Around the turn of the 20th century, the Atchison, Topeka & Santa Fe Railroad built the Belen Cutoff across Abo Pass. From that point on, virtually all transcontinental railroad freight traffic has run through Abo Pass and Belen.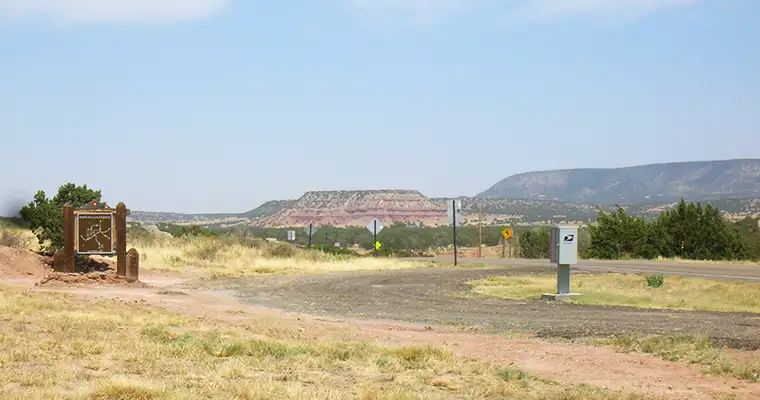 At the turn-off to Abo Mission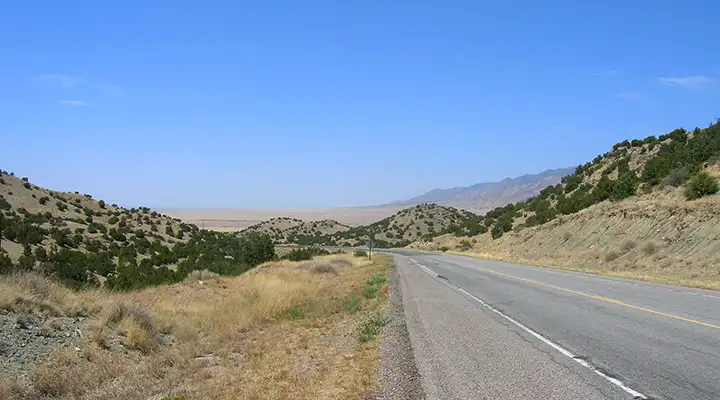 Coming through Abo Pass itself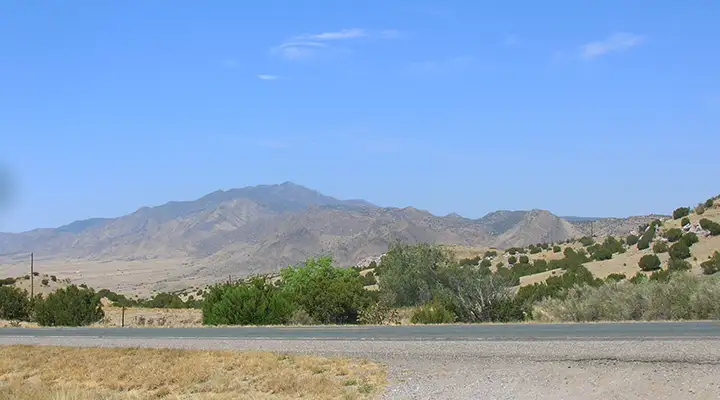 The Manzano Mountains to the north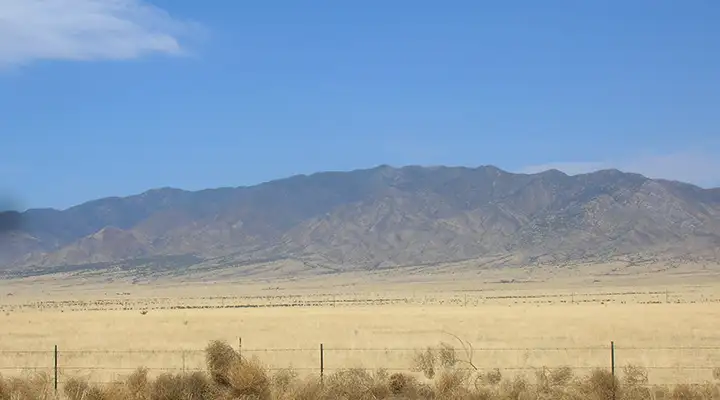 Down on the plain, the Manzano Mountains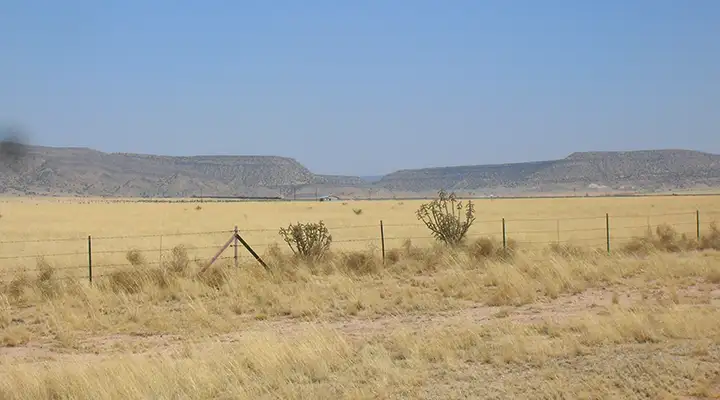 In the direction of the Belen Cutoff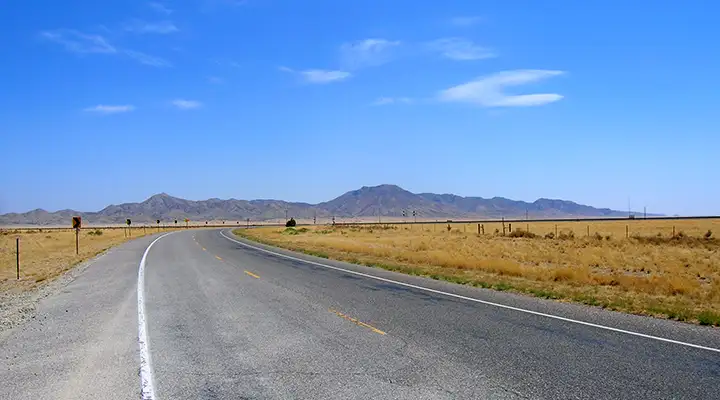 Looking south near the north end of Sevilleta National Wildlife Refuge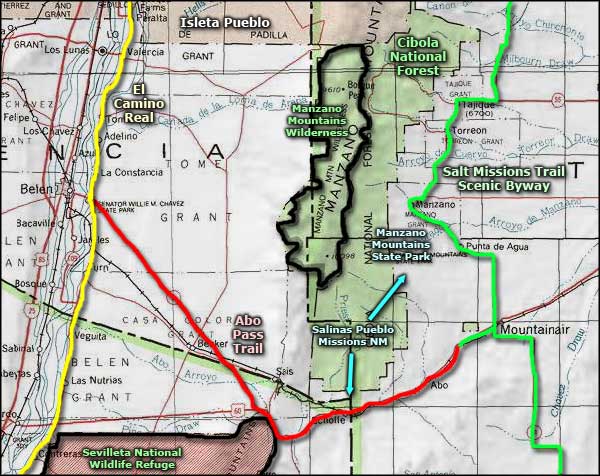 Related Pages
Map courtesy of National Geographic Topo!