Sevilleta National Wildlife Refuge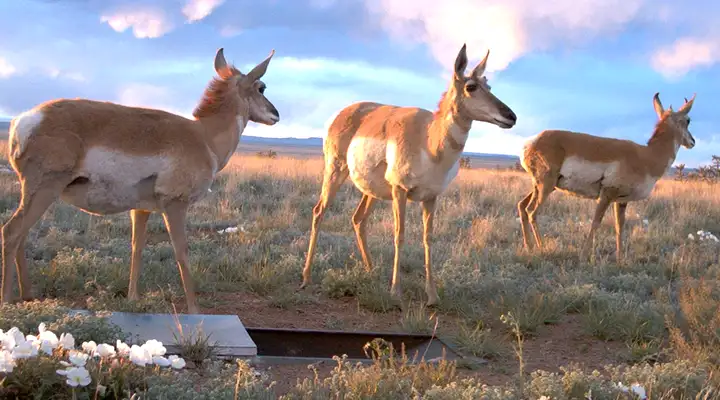 Antelope near a watering hole at Sevilleta National Wildlife Refuge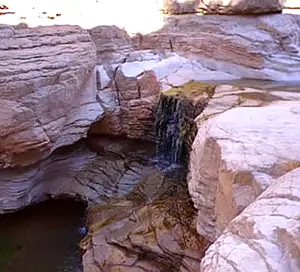 Sevilleta National Wildlife Refuge began as a land grant given to the people of Sevilleta by the Governor of Nuevo Mexico just prior to the declaration of Mexican independence in 1821. The people of the land grant held onto the property until 1928 when Socorro County bought the land for a pittance because the owners couldn't pay the property taxes on it.
In 1936, General Thomas Campbell bought the property from the county and established a cattle ranch on it. Campbell ran cattle on the land for thirty years, then just before he died, he gave the property to a foundation that decided the highest and best use of the ranch was as a wildlife refuge.
The foundation transferred ownership to The Nature Conservancy who then transferred it to the US Fish & Wildlife Service. Sevilleta National Wildlife Refuge was officially established on December 28, 1973. However, public use of the property is extremely limited and most portions of the land are off-limits. It's a day-use property only in those places where folks can go: hiking and photography are allowed but camping and picnicking are not.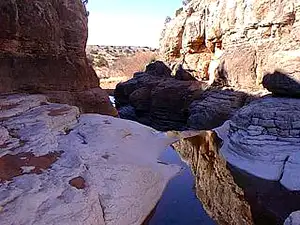 Sevilleta National Wildlife Refuge straddles the Rio Grande, spans two mountain ranges and contains four major ecological habitats. There are more than 1200 species of plants on the property. There are also 58 species of reptiles, 15 species of amphibians, 89 species of mammals and 225 species of birds that have been documented using the property.
Sevilleta NWR was chosen in 1995 to play a pivotal role in the reintroduction of the Mexican grey wolf. The property was chosen because of its size and relative remoteness and inaccessibility.
Sevilleta is also home to the Long Term Ecological Research program, initiated by the University of New Mexico in 1988 and funded by the National Science Foundation. The program is focused on studying seasonal, annual and long-term effects of climate change on life-zone ecosystems and the organisms that make them work.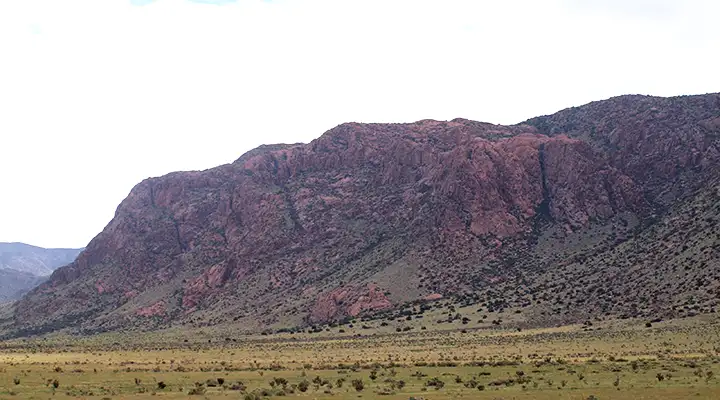 The Los Pinos Mountains are along the eastern boundary of Sevilleta NWR
Sevilleta National Wildlife Refuge
US Fish & Wildlife Service
Photos courtesy of the US Fish & Wildlife Service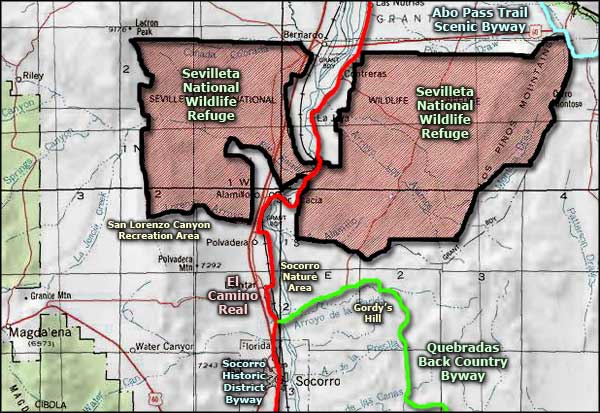 Related Pages
Map courtesy of National Geographic Topo!