Puye Cliffs Scenic Byway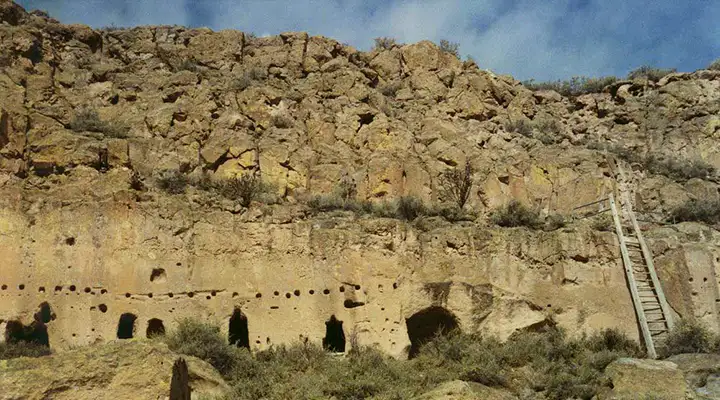 Puye Cliff Dwellings, reached via the Puye Cliffs Scenic Byway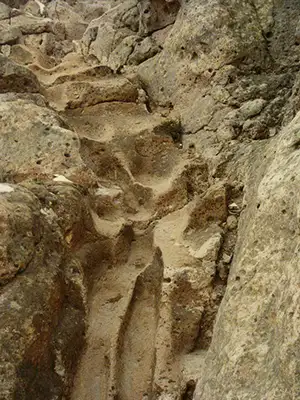 An ancient stairway
Puye Cliffs Scenic Byway is a 14-mile route along Indian Road 565, completely within the boundaries of the Santa Clara Indian Reservation. The Puye Cliffs Scenic Byway leads to the Puye Cliff Dwellings, a set of ancient dwellings carved into the volcanic tufa of the Jemez Mountains during the 12th century. In addition to the cliff dwellings there are the remains of adobe structures along the slopes and atop nearby mesas. Some artifacts found in the area have dated the original inhabitants of the Puye Cliffs area to have been here as long ago as 900 CE.
The Puye Cliff Dwellings were occupied until about 1577 when drought forced the folks to move closer to the Rio Grande. The modern-day Santa Clara trace their origins back to the builders of Puye. The name "Puye" translates roughly as "pueblo ruin where the rabbits assemble or meet."
The original cliff dwellings were dug into the relatively soft tufa with wooden tools. Over the years of occupation, other structures were built up the cliff walls, some of them being multi-stories high and relegating the original dwellings to the status of "back rooms." In the photos on this page you can see rows of holes in the cliff wall where "vigas" (logs) were placed into the wall to support the upper floors and roofs. Over the centuries, many of those outer structures have decayed and fallen away, leaving only the caves dug into the tufa to show that people once built a large city up and down this 200'-high rock wall.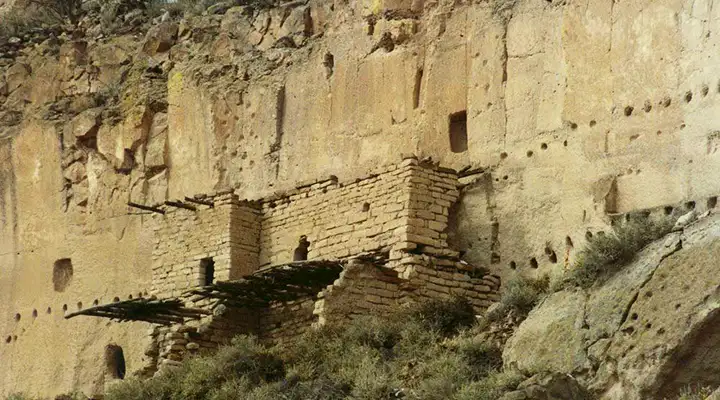 Puye Cliff Dwellings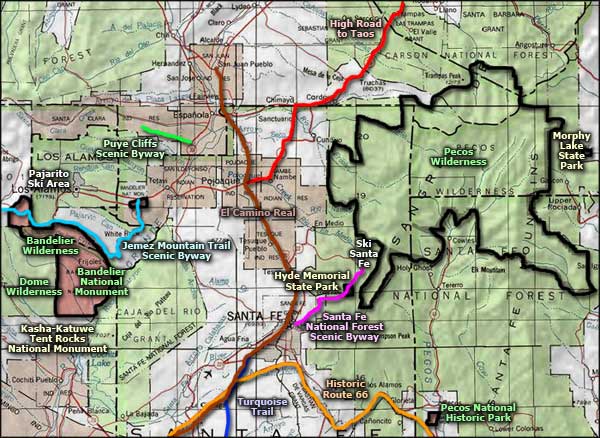 Related Pages
Map courtesy of National Geographic Topo!