Morphy Lake State Park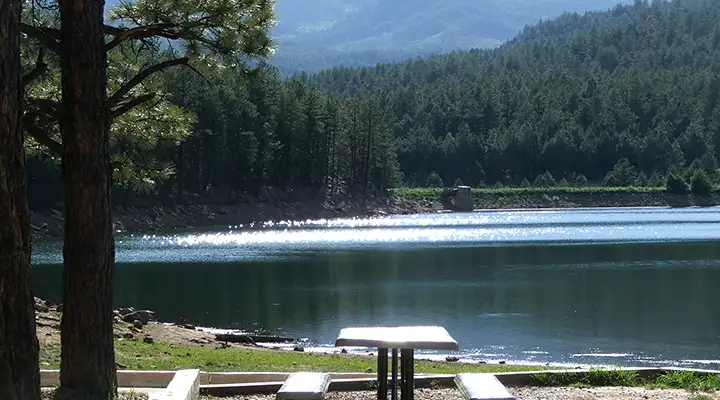 Picnic table at one of the campsites at Morphy Lake State Park
Morphy Lake State Park is a small state park near the eastern edge of Santa Fe National Forest. The park contains 30 acres, the lake 15 acres. Boating is limited to electric motors and hand-paddle gear. The lake is often stocked with trout, the kokanee salmon you'll find are natives. There's a well-traveled trail around the edge of the water so anglers have no problem finding good fishing spots. This is a heavily forested area in the Sangre de Cristo Mountains. The lake itself sits at about 8,000' elevation but several of the peaks around it reach 12,000'.
Morphy Lake State Park offers 24 developed camping sites around a set of restrooms. No electric, no drinking water, no showers. For activities there's hiking, fishing, picnicking, fishing, wildlife watching and more fishing.
The park gate is open 24 hours a day, every day. To get there: go about seven miles south of Mora on New Mexico Highway 94, then go four miles west on the newly-paved park access road. No camping vehicles longer than 18 feet will fit. Picnic sites have tables and fireplaces but no water. Morphy Lake State Park is a pack-it-in, pack-it-out site.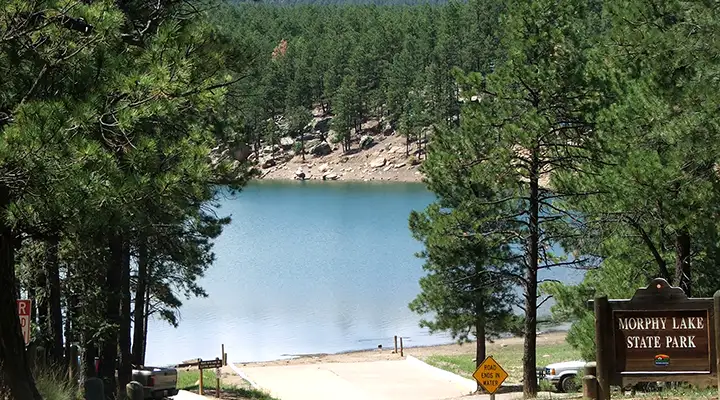 The entrance to Morphy Lake State Park
Photos courtesy of Erica Asmus-Otero, New Mexico State Parks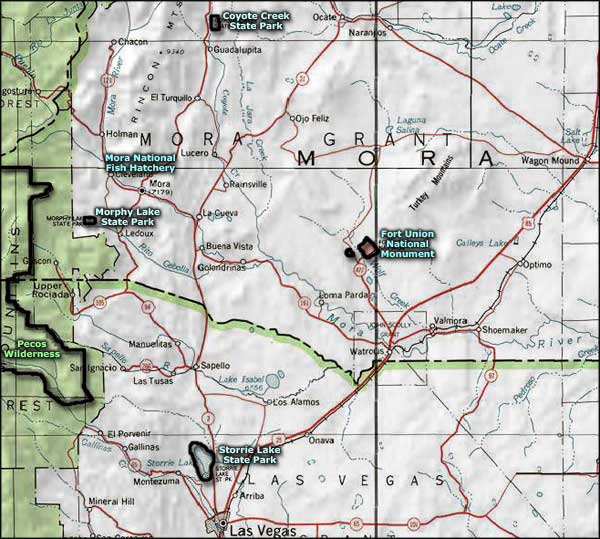 Related Pages
Map courtesy of National Geographic Topo!