Ervin Ridge Wilderness Study Area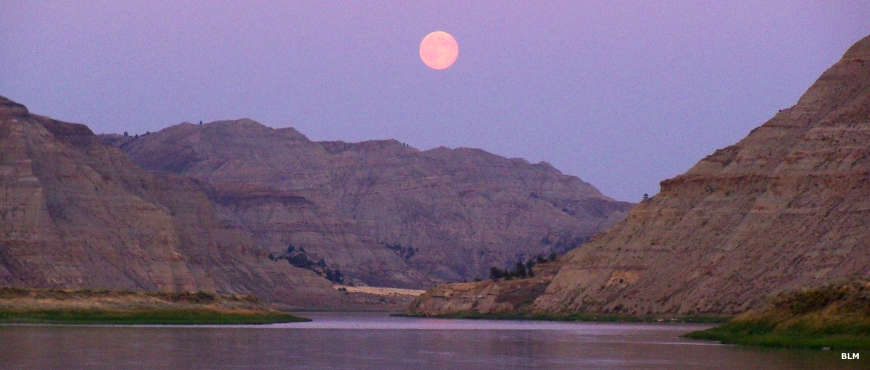 Ervin Ridge Wilderness Study Area
Ervin Ridge Wilderness Study Area is a rugged, riverbreaks landscape with many steep and highly eroded ridges that drop sharply to the Missouri River. This is a broken landscape of scenic multi-colored cliffs and slopes of stone, exposed clay and soil layers vegetated with short prairie grasses and sagebrush with occasional stands of ponderosa pine, lodgepole pine, juniper and Douglas fir. The area offers opportunities for big game hunting and floating on the Upper Missouri River as well as hiking, backpacking, primitive camping, sightseeing, photography and fishing.
Ervin Ridge WSA is along the north shore of the Missouri River in Blaine County, Montana, about 10 miles east of the Stafford Ferry crossing. By far most visitors come by boat, floating downstream from Stafford Ferry. The Wilderness Study Area is well-posted as there is private property on a couple sides of it.
Originally offered as a 5,150-acre property, a bit more than 3,900 acres of it are already enclosed in the Upper Missouri River Wild & Scenic River corridor and is also part of the Upper Missouri River Breaks National Monument.
Photo courtesy of the Bureau of Land Management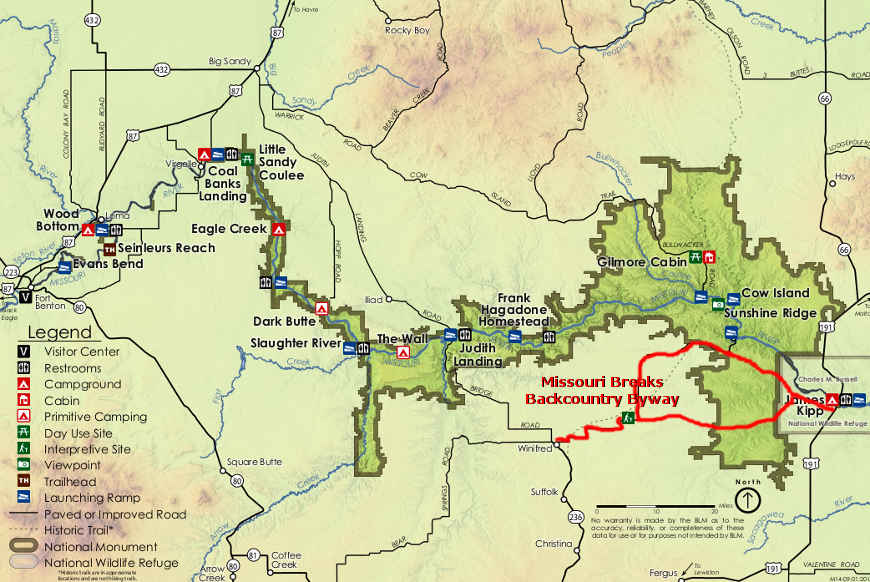 Related Pages
Map courtesy of the Bureau of Land Management