Antelope Creek Wilderness Study Area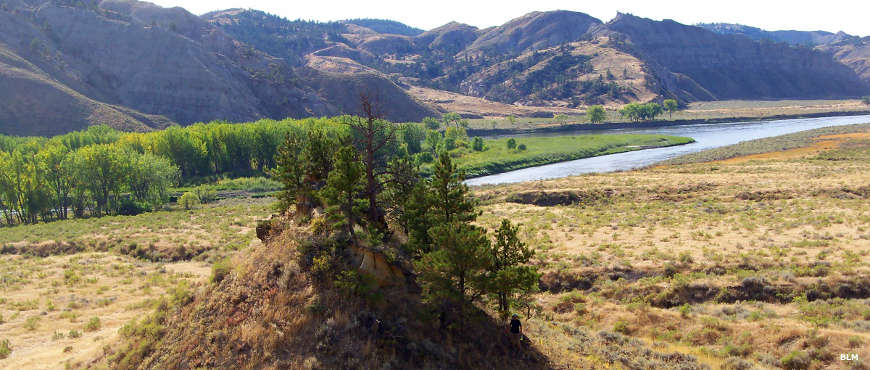 Antelope Creek Wilderness Study Area
Located on the north side of the Missouri River, the Antelope Creek Wilderness Study Area is about 12,350 acres in size. Of the original 12,350 acres submitted, about 9,600 acres were approved for final wilderness designation. The entire property is contained within the Upper Missouri River Breaks National Monument, most of it within the Upper Missouri River Wild & Scenic River corridor. This is a river breaks landscape with steep, highly eroded soft shale and sandstone coulees formed by tributaries that drop into the canyon of the Upper Missouri River.
Vegetation includes greasewood, sagebrush and short prairie grasses. Juniper, lodgepole pine, ponderosa pine, Douglas fir and cottonwood are found in the coulees.
Antelope Creek WSA offers outstanding opportunities for solitude and provides a diversity of primitive recreational opportunities such as photography, hunting, hiking and rock climbing. Also on the property is the site of Kid Curry's outlaw hideaway. The WSA abuts the Charles M. Russell National Wildlife Refuge in the Sunshine Ridge area just west of the James Kipp Recreation Area.
Photo courtesy of the Bureau of Land Management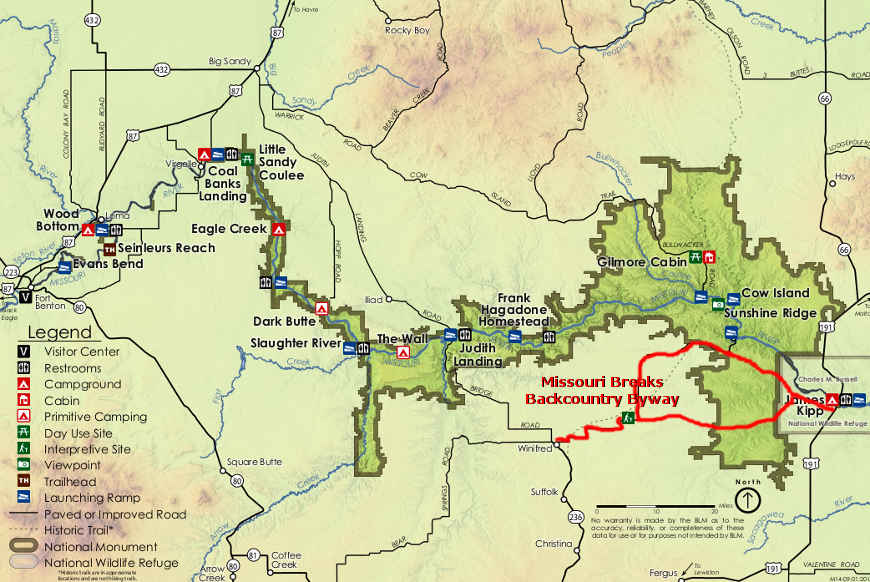 Related Pages
Map courtesy of the Bureau of Land Management