Eden Gardens State Park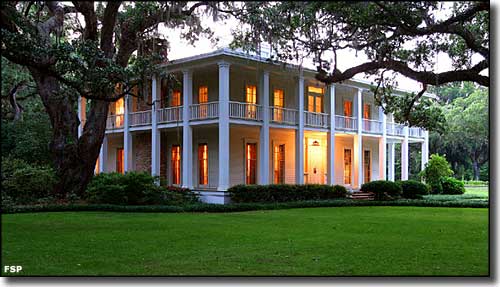 Wesley Mansion at Eden Gardens State Park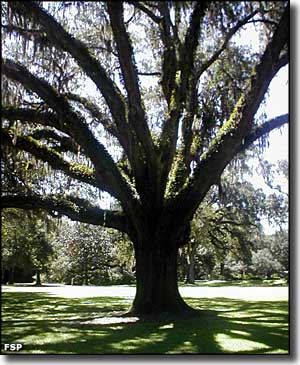 The centerpiece of the 161-acre Eden Gardens State Park is the Wesley Mansion, a nicely renovated old Florida home with stately white columns and a wrap-around two-story porch. William Henry Wesley was a Florida timber baron and this property used to be part of the family estate. Nearby were the sawmill, planer mill, dry kiln and loading dock for the products of Wesley Lumber Company. Unfortunately, the yellow pine timber that fueled the family business was pretty much logged off by the 1930's and the lumber company was shut down.
The mansion was built in 1897 and the Wesley family lived there until 1953, raising nine children in the process. A developer bought the property in 1953 but did nothing with it until Lois Maxon came along and bought the property in 1963 for $12,500. She then planned and supervised the $1 million renovation. It was also Ms. Maxon who created the surrounding gardens and the reflection pond. Her objective was to create a proper showplace for her family heirlooms and antiques. She was only able to enjoy the property for five years before failing health caused her to donate it and her collection of antiques to Florida State Parks on Christmas Eve, 1968. Today, the Wesley Mansion holds what is probably the second largest collection of Louis XVI furnishings in the United States.
The mansion is surrounded by ornamental gardens and stately live oaks. The big season for flowering azaleas and camellias is October through May with the peak bloom happening in March. There are also a butterfly garden, a heritage rose garden and a reflection pond filled with lilies, goldfish and Koi. When the state took possession of the property in 1968, they drained the clay-lined, hand-dug pond and replaced it with a pond rimmed with concrete walls. Since then, several local gardening organizations have taken a hand in adding to the garden areas, even adding a Hidden Garden with short winding trails.
Eden Gardens State Park is open to the public from 8 am to sunset every day of the year. Wesley Mansion is only open Thursday through Monday from 10 am to 3 pm. Guided tours are offered every hour on the hour.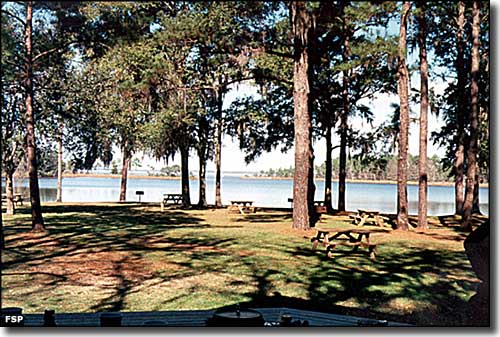 The picnic area on Tucker Bayou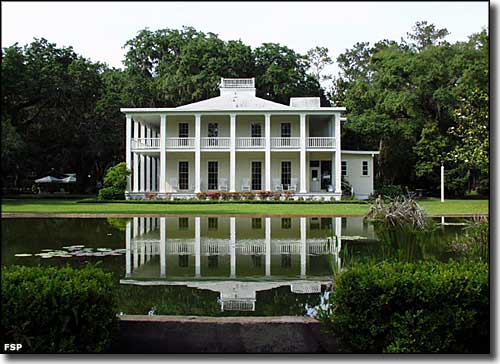 The back side of Wesley Mansion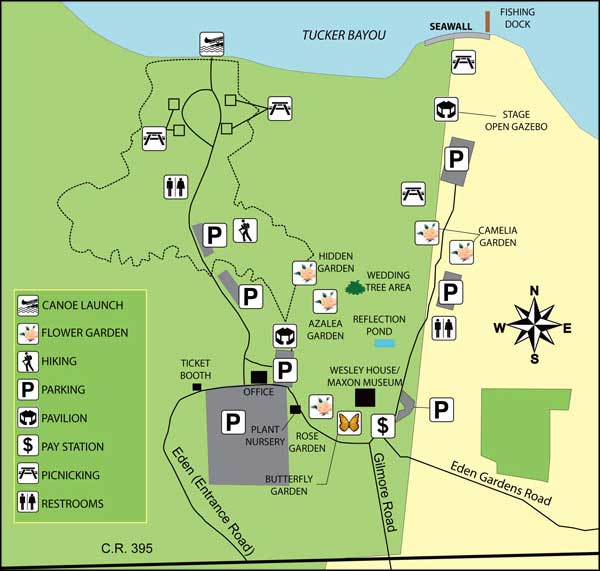 Upper photo courtesy of Jace Delgado, Florida State Parks
Photo of the Wedding Tree courtesy of Leslie Hiller, Florida State Parks
Other photos and map courtesy of Florida State Parks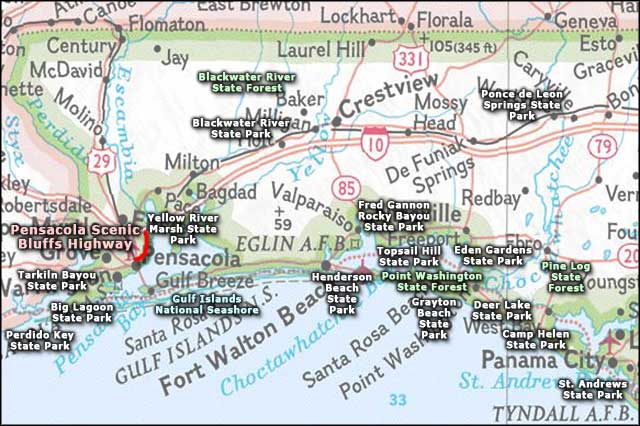 Related Pages
Area map courtesy of National Geographic Topo!