Deer Lake State Park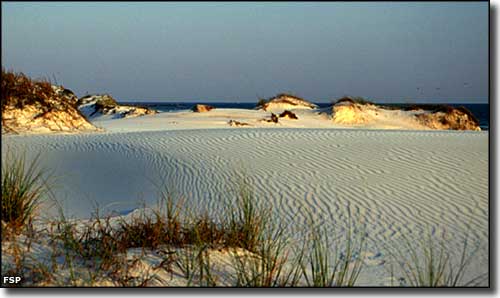 Wind-shaped dunes on the beach at Deer Lake State Park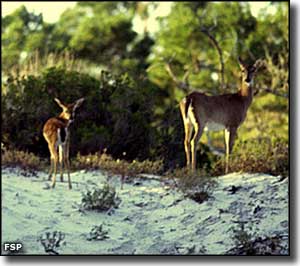 Deer Lake State Park is centered around a coastal dune lake of the same name. Coastal dune lakes are relatively rare on Planet Earth, the only ones occurring in the United States being along the Gulf of Mexico. This is a sand habitat with golden asters, woody goldenrod, scrub oaks, pine flatwoods and southern magnolias. There are also rare plants like Curtiss sand grass, spoonflower, Gulf Coast lupine and pitcher plants. There's a boardwalk from the parking area across the dunes to the beach that offers a great view of the dune ecosystem.
There are two other hiking trails on the property: the 1-mile Interpretive Forest Loop and the half-mile Lake Trail with an overlook of Deer Lake itself. There are picnic tables and restrooms available, too.
Deer Lake State Park is open from 8 am to sunset, every day of the year. The beach at Deer Lake State Park is universally accessible. Camping is not allowed.
Walton County offers a ten-mile hiking and biking trail along the county's coastline with access to Deer Lake State Park. Deer Lake State Park is located in Santa Rosa Beach on County Road 30A.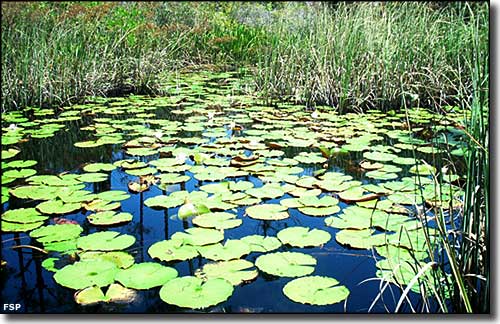 Vegetation growing on the surface of Deer Lake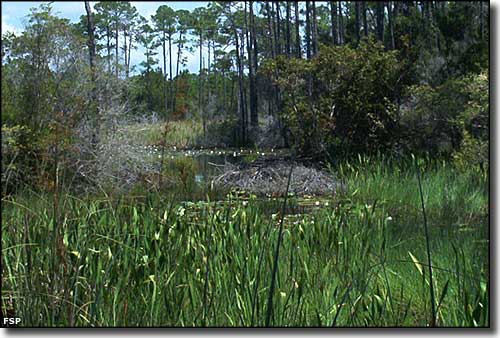 A beaver dam in the wetlands area of the pine flatwoods
Deer Lake State Park
6721 East County Road 30A

,

Santa Rosa Beach

,

FL

32459
850-267-8300
Photos courtesy of Florida State Parks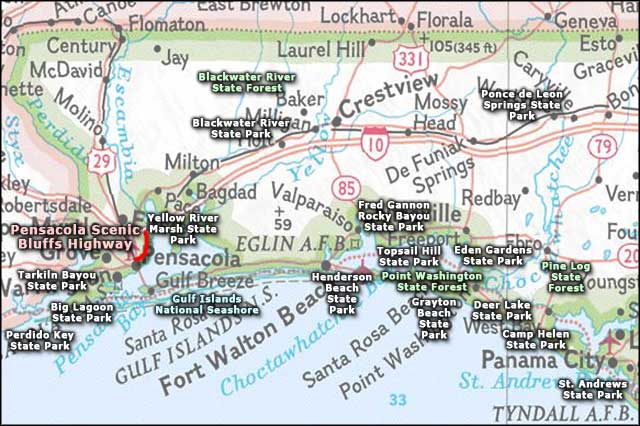 Related Pages
Area map courtesy of National Geographic Topo!