Walsh, Colorado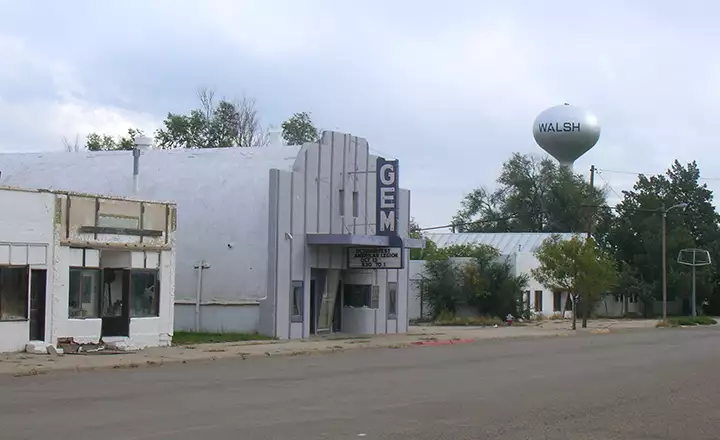 Downtown in Walsh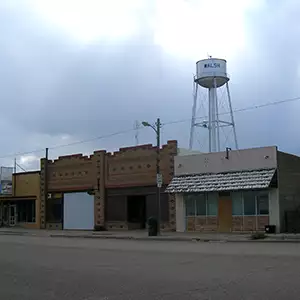 Walsh is located in eastern Baca County, the last town on US Highway 160 before reaching Kansas. This is the Great Plains: big wheat fields and cattle ranches, huge views because there's not very many trees in the way... and large empty countryside. This whole area has suffered since the Great Depression and Dust Bowl days.
A good friend of mine was born and raised in Walsh. He tells me that when he goes back home, he just spends an afternoon and evening in the American Legion hall. Sooner or later that day, everyone he wants to see will walk in the door - because there's nowhere else to go in town.
Prospects for the future don't look good: job growth in the area just isn't happening. Before the Dust Bowl and Great Depression, there were far more people here, far more farms. But when so many people left for (literally) greener pastures, the Feds declared the Comanche National Grasslands and that project swallowed up a lot of the formerly private property (that had automatically reverted to the Federal Land Bank on abandonment). So the agricultural practices that contributed directly to the Dust Bowl disaster aren't happening any more but neither is much else. At least the Grassland preserves and protects some of the geological, environmental and archaeological treasures hidden in those wide open views...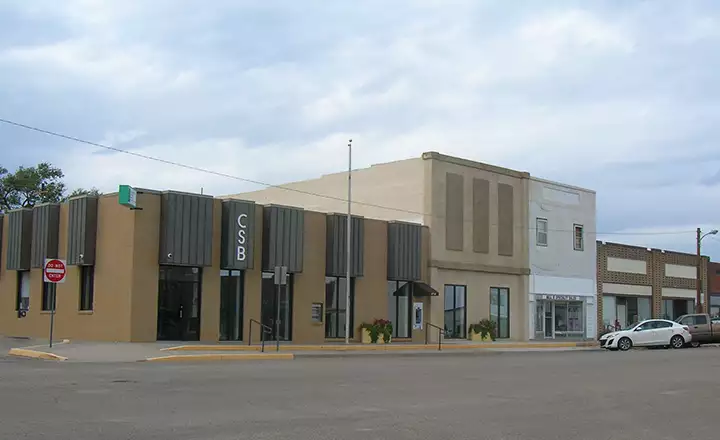 The Gem Theater in Walsh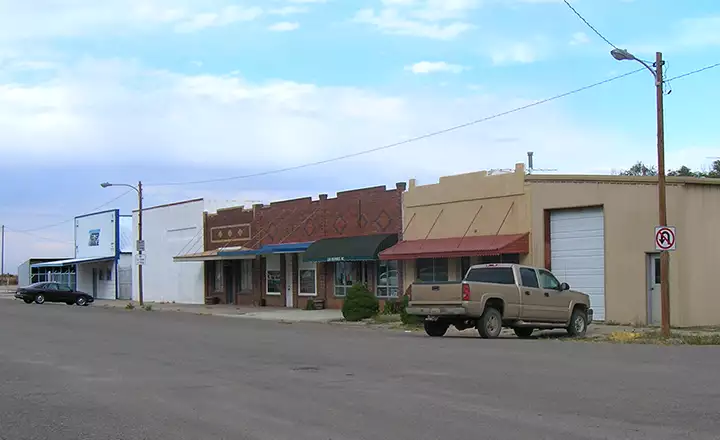 Another view of Main Street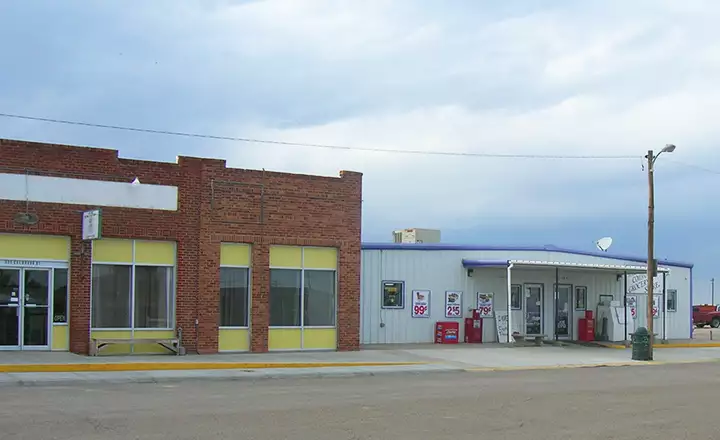 The local grocery store