Springfield, Colorado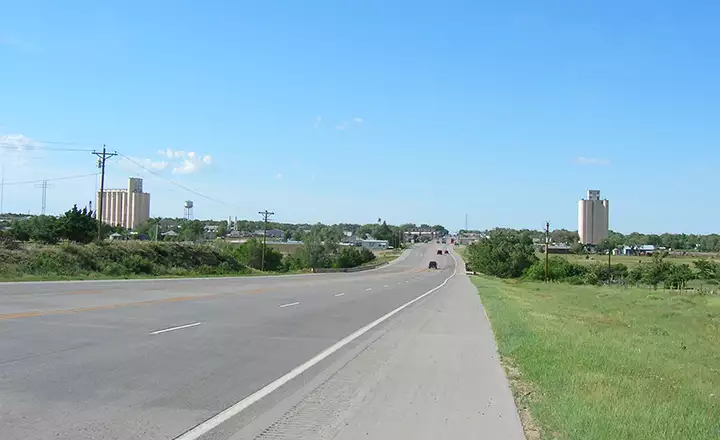 Coming into Springfield from the south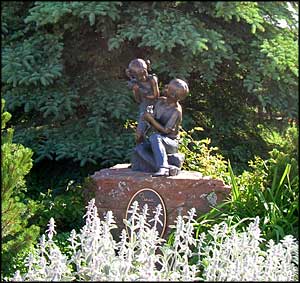 As usual, I drove through town looking for historic architecture. I found quite a few beautiful statues all along Main Street. Someone in Springfield did a really nice job getting these in place. The welded/rusted iron statues are spread out all along Main Street in the business section of town.
Obviously, Springfield has seen days of higher population, back before Dust Bowl times. Between 1931 and 1936, the area lost more than 50% of its population. Bank deposits dropped 77%. It was 1942 before local farmers actually harvested a real wheat crop... Still, it's a nice looking town with wide streets and some gorgeous parks.
As a lot of the early settlers in the area came here from Springfield, Missouri, that's how Springfield got the name. The town was first founded on 80 acres owned by Frank Tipton, who came to the area in a covered wagon back in 1886 or 1887.
The Baca County courthouse has an interesting story behind it. Springfield was named the temporary county seat in 1889 when the state legislature first created Baca County. But the nearby towns of Boston, Minneapolis and Stonington coveted that distinction for themselves. An election was held at Carrizo Springs but the two voting representatives from Boston were delayed in a snowstorm. So a second election was held and Springfield won that one easily. For a courthouse, the Springfield town fathers bought the largest hotel in Boston for $6,000, not to be paid until the building was delivered to Springfield right side up and in usable condition. The day before delivery, the structure burned to the ground. So they built a courthouse on the chosen site and it shortly burned, too. They built another, it burned, too. Finally, the stone building still in use today was constructed in 1929, just in time for the Great Depression and the Dust Bowl.
When I came up against the first of these iron figures, I'd been totally focused on what was in the viewfinder of my camera and immediately thought I'd bumped into a person. Pleasant surprise...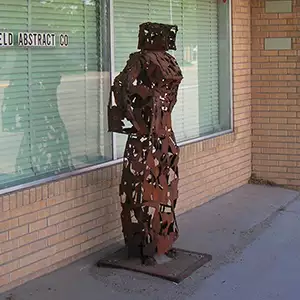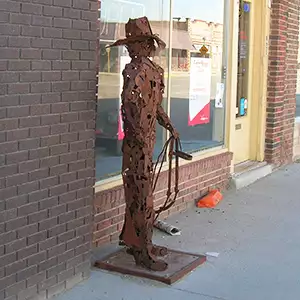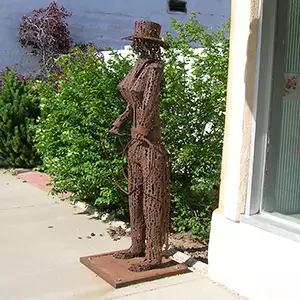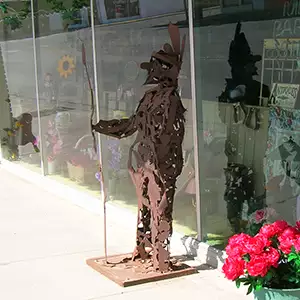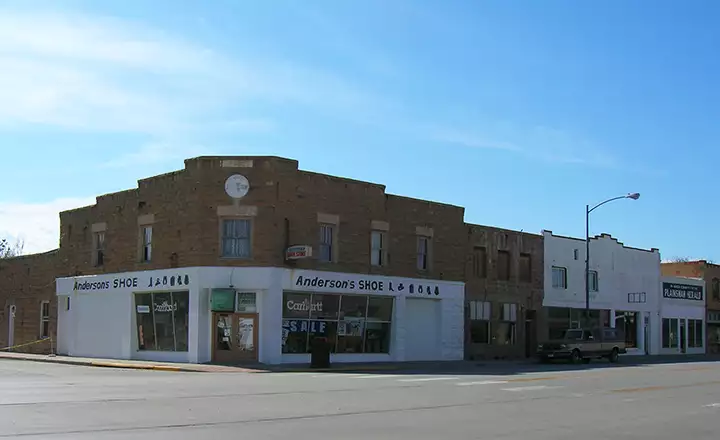 Sandstone block architecture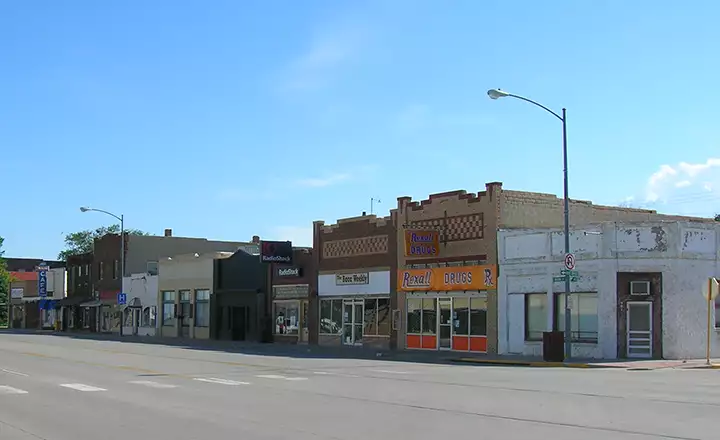 A lot of brick was used in the old days, too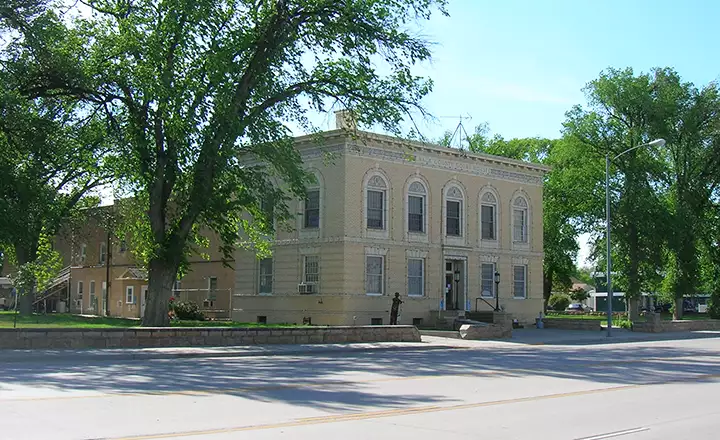 Baca County Courthouse
Home of the Springfield Mini-Mall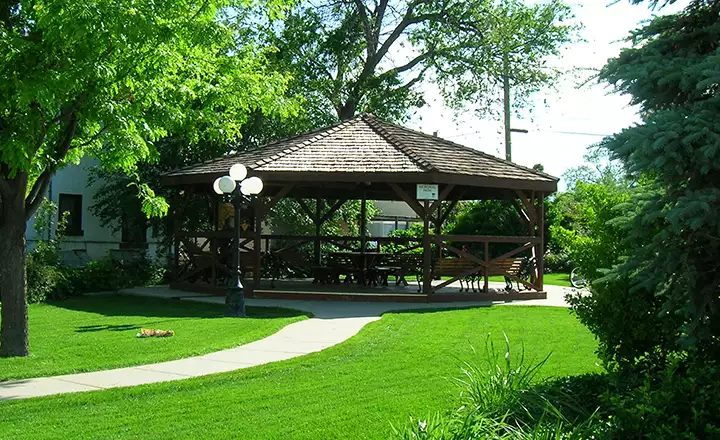 City Park on Main Street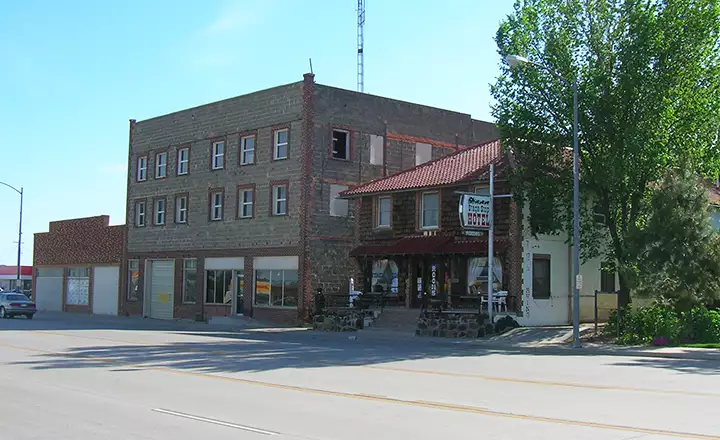 One of the hotels downtown